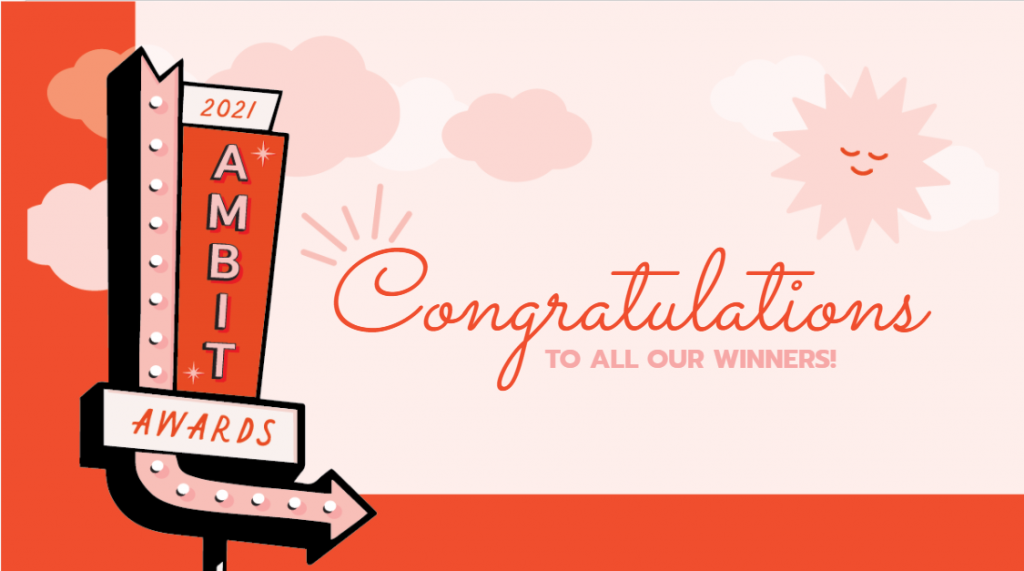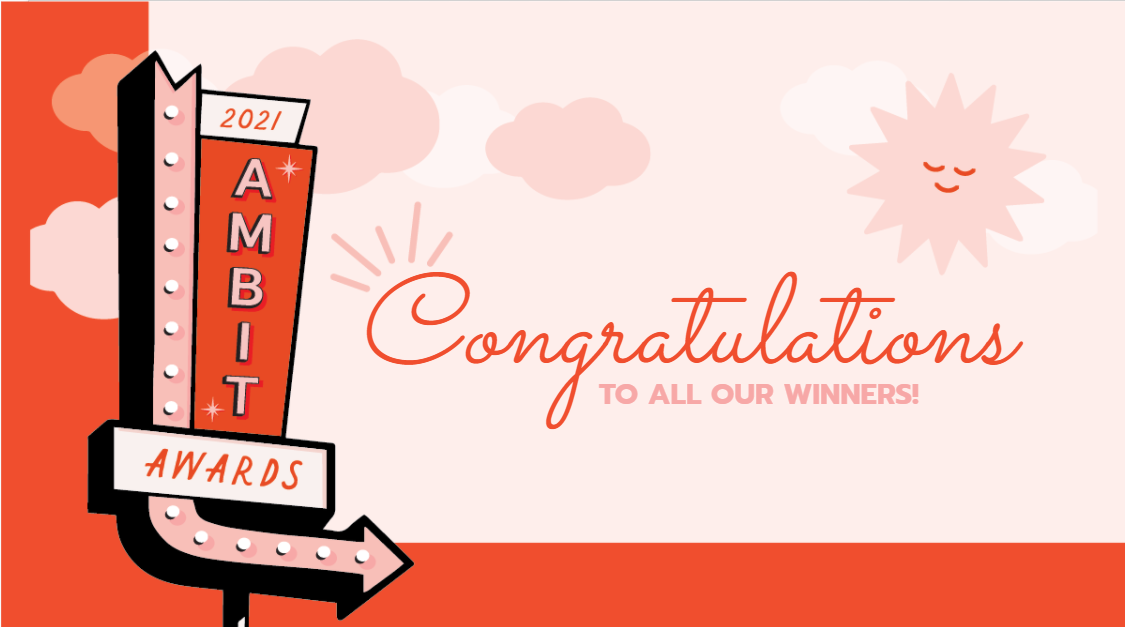 While this year's KCDMA AMBIT Awards celebration was still virtual, some of us were able to get together to celebrate our (almost) return to normal and the Kansas City marketing community's hard work! As always, we were inspired by the thoughtfulness and creativity that went into every single submission. Congratulations to all our amazing clients, with winnings in the following categories:
Nazdar SourceOne: Gold Award for Paid Search Marketing
For the second year in a row, Nazdar SourceOne won a Gold AMBIT for paid search marketing! Nazdar SourceOne had their 2020 strategy and marketing budget disrupted by the onset of the COVID-19 pandemic. The advertising budget had to be reduced by $33,000 out of necessity. Tradeshows, which provided 200 more leads in 2019, were cancelled after March. Finally, their customer base, which leans heavily towards B2B, was also impacted by COVID-19, making generating revenue from online sales even more difficult. Despite these challenges, Nazdar SourceOne achieved the following:
29% increase in shopping revenue
926% ROAS from shopping campaigns
342% ROAS from search campaign
Read the full case study here.
Tension Corporation: Gold Award for Organic Search Engine Marketing
Tension Corporation took home a Gold AMBIT for the third year in a row! After a successful 2019 campaign that awarded Tension Corporation with a Gold AMBIT for SEO, the 2020 campaign saw the following results:
678% increase in organic search traffic
122% increase in organic lead generation contract YoY
79% increase in organic search traffic YoY
Tension grew their organic search visibility and performance through the implementation of on-page and technical SEO updates. Some of the more impactful optimizations included content updates, content recommendations based on keyword research and a smarter internal linking structure to pass ranking potential and users from high authority and traffic pages to high value pages, the capture of more answer box results on Google, and JSON-LD schema that allowed star ratings to appear directly in search results for Tension's product pages.
Read the full case study here.
emfluence Marketing Platform: Gold Award for B2B Email
Using contact score as the trigger, the emfluence Marketing Platform team created an automated email for early-interest marketing automation platform leads that was designed to showcase the marketing platform's functionality and educate would-be buyers on how to best use contact score in their marketing strategies. The email created a variable image through NiftyImages to show off each recipients' unique contact score and triggered only after a lead had engaged with enough emfluence content to reach a contact score of 30 or higher.
In 2020, the email averaged a 75% unique open rate and a total open rate of 168.1%–indicating many people opened again and again. The unique clickthrough rate of this email averaged 16% in 2020, with the primary clickthrough being to the blog post to learn how to build a contact score campaign of their own. Over the lifetime of the campaign, the email has a 77% unique open rate and a 19.5% unique clickthrough rate, with a 167% total open rate as users continue to engage with this email over time. As a bonus, this email has been collected as a great example of B2B email on the Really Good Emails Website as well. See the email in action here.
Coleman Equipment: Silver Award for Paid Search Marketing
Coleman Equipment, Inc. provides construction, agricultural and turf equipment and parts and support to make life better for hard-working customers who contribute to the betterment of their communities. Coleman sells parts and equipment for Kubota, ExMark, Scag, Stihl and other major brands. They have locations in Bonner Springs, KS, Smithville, MO and Lee's Summit, MO.
In 2020, Coleman Equipment wanted to maximize equipment sales by increasing their share of voice as compared to their competitors by showing up when a customer was in market to buy a comparable equipment model. emfluence implemented a Hyperlocal Competitor Conquesting Campaign that achieved the following results:
1.4 million impressions reached
1,932 clicks
7% increase in equipment revenue YoY
Read the full case study here.
Mariner Wealth Advisors: Silver Award for Response-Driven Web
Mariner Wealth Advisors is a privately owned, national  RIA that provides wealth management services to individuals and businesses, including tax planning and preparation, estate planning, retirement planning, trust services and more. The firm has a client-first approach in everything it does. The firm and the advisors believe in being a partner for life, extending advice beyond investments and thinking holistically to encompass a client's entire financial life. 
Mariner Wealth Advisors has a very experienced digital marketing team that had conducted competitive research to determine what changes they wanted to make to their website. They wanted a design refresh to modernize the experience and create a more pronounced opportunity for lead generation. They were looking for an experienced partner who could bring the vision for their new website to life and build it for optimal security.
Proven Winners: Silver Award for Response-Driven Web
As a provider of high quality plants for home and garden, Proven Winners is accustomed to a seasonal business cycle. The bulk of consumers will only plant during a four to six month window every year. While Green Monday, the second Monday of December, is a key shopping day for online retail, it falls far outside the peak sales season for Proven Winners. The challenge for Proven Winners and emfluence was to drive significant incremental sales of flowering annuals, perennials and shrubs during this historically slow buying cycle.
Promoting Green Monday for Proven Winners drove non-seasonal revenue and traffic to exceptional heights, and gamifying the purchase resulted in increases in average order value:
284% increase in revenue
264% increase in transactions
91% increase in eCommerce conversion rate
Read the full case study here.
ExamFX: Bronze Award for Business-to-Consumer Integrated Marketing
ExamFX is the industry leader in online training for insurance licensing & securities exam prep. They work with both employers and individuals, offering content, exam simulations and a "pass or your money back" guarantee. Their courses not only help people begin their careers in insurance licensing and financial advising, but also help them keep current with continuing education. 
ExamFX partnered with emfluence in 2020 on cross-channel digital marketing to improve their digital marketing efforts and create world-class campaigns. emfluence focused on increasing relevancy and CTR with keyword research, metadata optimizations, schema optimizations, content updates and improvements to user experience. Optimizations were made to maximize indexability and crawlability, including canonical tag updates, internal link updates, improvements to the robots file, and 301 redirect mapping. For Paid Search, emfluence rolled out several optimizations aimed at maximizing ROAS. The primary focus was using data-driven attribution modeling for conversion tracking, expanding the reach of campaigns onto the Bing platform, bid strategies focused on revenue rather than pure conversions, audience segmenting, and keyword research. emfluence tested new ad copy against existing ad copy which eventually won and was implemented.
Pacejet: Bronze Award for Organic Search Engine Marketing
Pacejet, as of 2020 a Division of 3Gtms, is an innovative, cloud-based global shipping software company that helps businesses transform shipping from a business necessity into a strategic advantage. With headquarters in Columbus, Ohio and offices across the United States, Pacejet has a knowledgeable and dedicated team who understand supply chain and logistics, and often come from specific industry verticals like retail or consumer technology.
In 2020, Pacejet asked emfluence to increase the volume of traffic to their home page and lower-funnel pages with form submission as the primary conversion metric. Award-winning results included:
52% increase in organic "contact us" submissions
14% increase in organic traffic
53% increase in CTR for target queries
Read the full case study here
Congratulations to all the winners!