Based on our new normal, we can determine this year's online holiday shopping experience will be very different in comparison to previous years. This is the time to start planning and get ready for the holiday season. This goes for all ecommerce retailers that have already open their doors post-phase I of the pandemic and those who are still in the process of doing so.
With the amount of uncertainties that lay ahead, one thing we can count on is that the holiday season formally begins with Cyber Week and continues through the end of the year.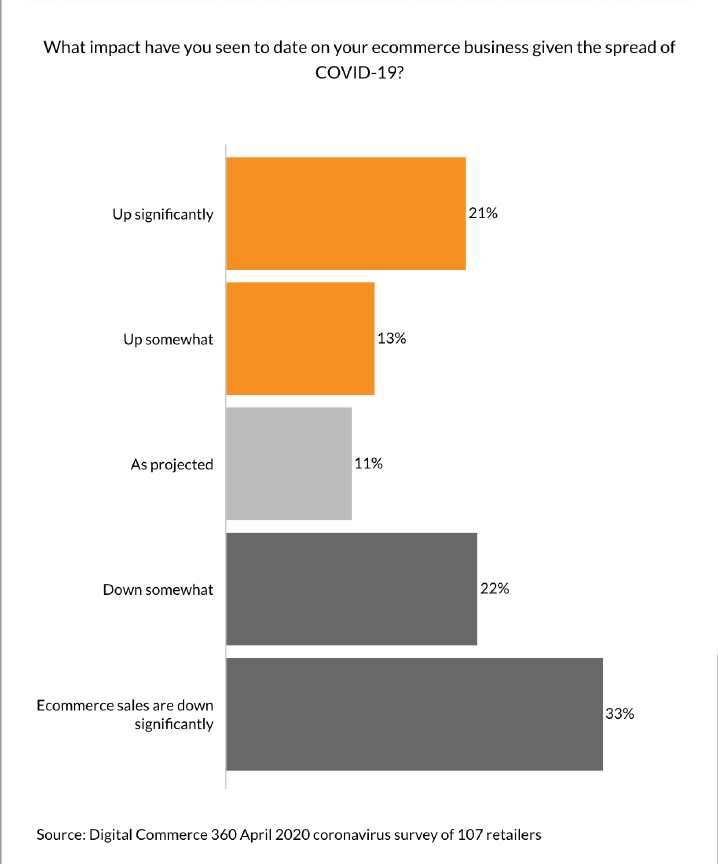 Whether you've been significantly negatively impacted by COVID-19 or the extreme opposite, we need to start thinking about your marketing strategy and start preparing to set you up for success.
If you think you should take it easy this year due to the circumstances we are facing and possibly take a step back from marketing altogether, check out a recent Weekly Emsights COVID Edition brought to you by Cory Lagrange, Director of Digital Strategy and Hayley Cacioppo, Sr. Growth Strategist on how to navigate your marketing strategy through the COVID-19 induced recession, and the action some of our clients have taken through this time when it comes to marketing efforts.
Excellent! Now that I have you back on track, I'd like to share a few quick tips to consider when strategizing for the holiday season.
Prepping Your Business for The Holiday Season
Let's start by evaluating the business. To gain a better sense of where you stand with preparation for the holiday season during the pandemic, you'll want to do the following:
Contact your suppliers to confirm inventory will be available. If there are risks of product scarcity, be proactive and consider purchasing products now, ready in time for the holidays.
In a survey performed by Digital Commerce 360/Bizrate Insights 2020, during the first wave of COVID-19, 47% of online shoppers experienced both out-of-stocks and shipping delays.
Evaluate your distribution options. We've all been experiencing shipping delays as a result of COVID-19. In the same survey by Digital Commerce 360/Bizrate Insights 2020, 39% of survey respondents indicated that they'd hope retailers would do better in 2020 with faster deliveries which would propel them to buy even more.
We can guarantee that during the holiday season, shoppers will quickly forget the long delays caused by the pandemic and will replace their sentiments with past experiences. Be prepared, consider different ways to minimize shipping times.
Crowd Source holiday shopping plans. Reach out to your customers on their upcoming shopping plans. This will help with building your strategy and the approach you should take to compliment customer shopping behavior.
Drive Awareness with Content and Search
High-quality, easy to access content is key for ecommerce retailers going against other competitors this holiday season – any season to be exact. Retailers rely heavily on informative and promotional messaging, competitive pricing, and optimize content to build awareness and promote sales.
While bidding on PPC keywords is often a tactic used, a strong competitive marketing strategy for ecommerce retailers should start with a strong organic presence, by ensuring products pages are optimized, promotional messaging is well-defined, and there is a strong strategic keyword selection. All of this results in users searching for deals and having your brand pop up first.
Social Media
Considered the top and most used channel that retailers are commissioning to reach shoppers for holiday promotions, social media platforms like Facebook and Instagram give retailers the ability to market to a wider customer base at a lower cost. And for consumers, these platforms provide easy access to brands to help guide and inform their purchasing decisions.
Email Marketing
Email content also places a factor with increasing sales during this period, this includes email retargeting and automated campaign strategies to tease products. Given that many people may not feel comfortable shopping in crowds this holiday season, you'll definitely want to be sure your email strategy is prepared to handle virtual buyers (even if you're offering curbside pickup).
Consider segmenting your email list to promote relevant messaging tailored specifically those targeted audience groups. By personalizing messages based specific interests and promotions, you gain the advantage other competitors may not have – the loyalty of those customers who see you know what they want and are able to provide it at the click of a mouse.
And if you have curbside pickup available, consider adding triggered messages purchase response that instruct people where and how to pick up their merchandise when they reach your store.
Discounts and Other Promotions
This goes without saying but offering discounts and free delivery remains the top incentive to increase sales during the holidays, followed by free returns and two-day delivery.
If offering these kinds of discounts, make sure they're being promoted on social and email marketing.
What will it be? 20%, 30% off select projects? Free gift with purchase? Free shipping? Whatever you choose to make sure your marketing messaging is consistent throughout all marketing channels.
Yes, we live in an odd time, but don't let that stop you from potential gains. In conclusion, as you start prepping for the holiday season, keep in mind the following:
Do your research to stay above the competition
Make sure you're prepared with enough inventory
Use the content on your site, Search, and email marketing to their full potential
Don't forget about your existing customers
Need help planning your digital marketing strategy for this upcoming holiday season? We're here for you more than ever to navigate the uncertainty. Send us a note to get started.
---