The past few years have been a whirlwind for everyone, and marketing was no different. This was a time of endless adapting and pivoting in order to figure out how to navigate a sales journey in a COVID and semi post-COVID world. If there's one thing that is for certain, it's that consumer habits are continuing to change and it's our job to keep up. One of the best ways to do so is to use previous holiday seasons to inform us of future strategies. 
Holiday Marketing Plan: 2020 and Beyond
Marketing took a complete turn in 2020 with businesses needing to find new ways to reach their audience. Whether you were brick and mortar or operated an ecommerce storefront, there was plenty to be done at the time to get your business ready for a new kind of holiday season. We're here to help recap and pull some insights from the past couple of seasons. 
Mobile Optimization
Online shopping rose significantly. If building a user-friendly site wasn't on the radar before, it certainly became a top priority after the pandemic forced everyone to stay indoors and led to many stores limiting or completely getting rid of hours whether due to regulations, safety, loss of staff, or other reasons.  
The pivot to ecommerce was highly relevant to businesses everywhere and created new expectations regarding online shopping experiences for consumers. People expect updated information on products, chat support, fast browsing experiences, and easy-to-navigate tabs. This resulted in all sorts of innovative updates from social platforms like Instagram and TikTok shopping and livestream shopping apps like Popshop Live.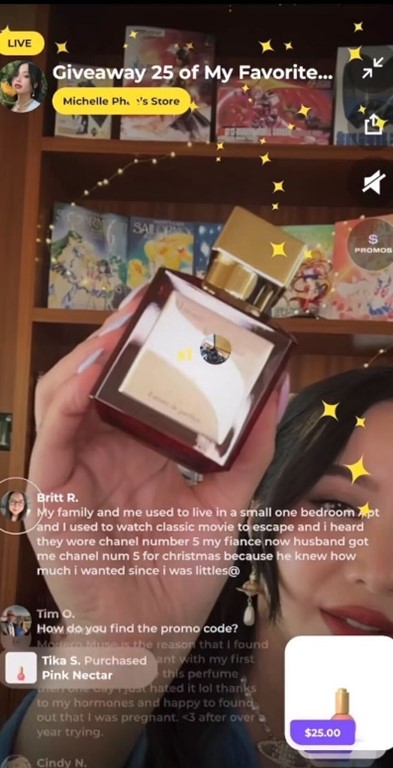 In addition to the new demand in great online browsing experiences, we're also expecting more people to shop on their phones. This means that it's not just your website that needs to be in good shape, but also your mobile experience.  
Implement mobile-friendly design to your page, then double check to make sure it looks clean and is intuitive to navigate across all devices from iPhones to Androids to tablets. When you start thinking about mobile UX, also begin to consider where you can help your consumers cut corners — for example, rather than having them scroll all the way down your page to find your contact number or address, include a quick button that will automatically dial for them or allow them to "open in maps".  
Customer Support
People crave connection more than ever especially after the extensive isolation that many faced throughout the past few years. In-person shopping experiences are making a comeback and is what some desire over online shopping. However, for those who aren't quite ready to step foot into crowded spaces, make sure they're receiving equal care and attention.  
You can expect to see an increase in messages and emails over the holiday season especially as people have more and more questions about availability, products, hours, shipping, and more. Consumers have seen lots of businesses step it up in terms of communication these past few years — just think about the Twitter callouts you've witnessed or even the live chatbots that appear on many of the sites you visit.  
Prep your business and your team for an influx of messages by setting up instant replies on social media or chatbots that can handle the easy questions and escalate where needed. This will allow you to provide a better experience for your customers and clients while also being able to tackle a larger quantity of messages.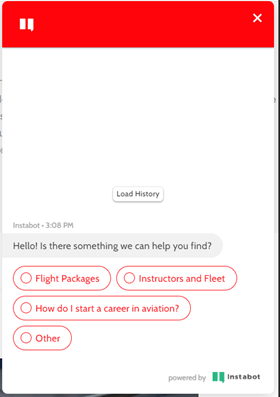 Start Early
This is something that must be mentioned because you'd better believe that your consumers are going to be starting early. Last-minute holiday shopping is becoming less popular than before, especially since people are getting used to the idea of backorders, shipping delays, supply chain problems, and out of stock merchandise. Rather than waiting for something to sell out or eventually show up after being stuck on a shipping container in the middle of the ocean, people are grabbing items off their lists as early as October. 
This extended holiday season may come as somewhat of a headache — extra weeks of marketing campaigns and strategy mean more work on your plate, right? While this means we need to start planning even earlier than before, it also gives us that much more time to tease our holiday sales and nurture potential leads.  
Black Friday and Cyber Monday were huge shopping days and still are, but there's been a decline in focus from shoppers who are looking to make holiday purchases in the weeks leading up to these once untouchable shopping days.  
Knowing this, how can you make the most of your holiday marketing campaigns? It's useful to create hype early on so that shoppers already have their eyes on your brand and all they need to do is press "place order" once the sales roll around. Keep them enticed from the very start by running a few early bird sales in addition to your regular Black Friday and Cyber Monday deals. This gives them multiple opportunities to purchase what they need rather than looking to competitors all winter long for other sales.  
Best Holiday Marketing Campaigns
Now that we've shared what we've noticed about how the marketing landscape has changed, let's reference some innovative campaigns to help inspire your early planning. 
In case you hadn't noticed, Bath and Body Works began teasing their fall collection back in July. While it may have seemed early to be thinking about golden leaves and pumpkins, they knew that come August, consumers were going to be tired of long, hot summers and begin feeling nostalgic for chilly days and warm drinks. Now that Halloween and other major holidays are right around the corner, everything is in place and ready for the masses from a designated "Fall Shop" to all the email messaging, social posts, and direct mail.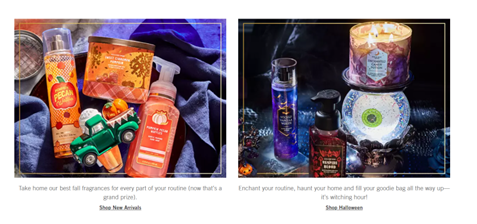 The fashion industry is used to working in seasons and those that follow them know that they're thinking months in advance. For example, collections debuted at Fashion Week recently were for Spring 2023. While retailers aren't working that far in advance, they are quick to swap out their stock in anticipation of what's next. Coats, boots, scarves, and other winter accessories are making their way to the market along with plenty of deals to guide them through. Just check out what Madewell had planned for their customers: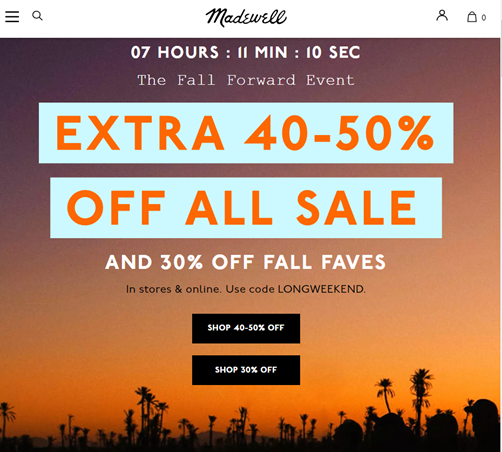 Unrelated to being a seller (although affiliate links may drive some commission to these sites), you're also able to see the impact of the past two years by taking hints from the news and information cycle. Sites and sources are beginning to release holiday gift guides earlier than ever. Just look at CBS' article and guide, 2022 holiday gift guide: Why you should start shopping for Christmas gifts in August or the extensive list released by Woman's Day. The holidays are coming and if we want to keep up and be included in the discussion, it's important to be prepared far in advance.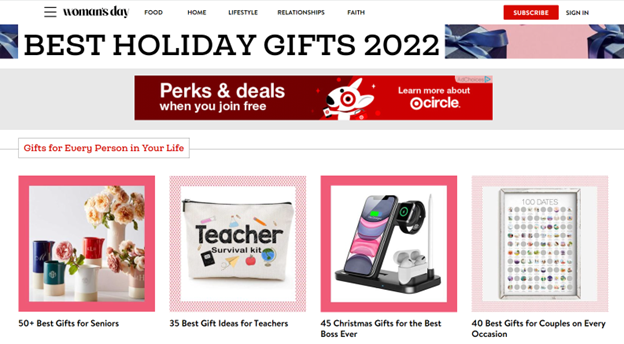 Some companies have introduced creative campaigns that basically signal the start of the holidays. Starbucks has done a great job of cementing their role in our daily lives and the holidays with their famed holiday cup. This red and cheery design is unveiled each year and has been the topic of joy and controversy. However you may feel, it's no question that it's done a good job of making its mark and enticing people to order holiday drinks.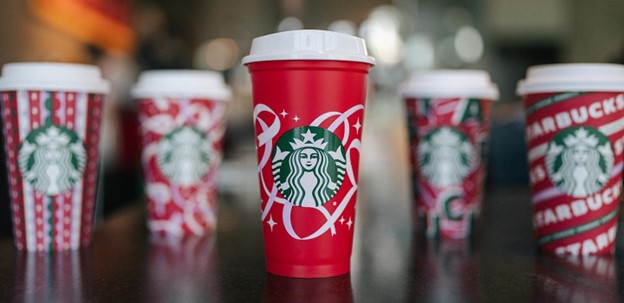 The Takeaway
It may seem like there's quite a lot to anticipate when it comes to the holidays, especially those following the initial waves of the pandemic. It may also seem slightly daunting when you start brainstorming big ideas and seeing what other brands are up to.  
You don't have to create massive campaigns like Starbucks. Simply send out a sweet collectible holiday card with an insider coupon code instead! If you're looking to walk away with a solid piece of advice, it's this: people appreciate thoughtful and simple connections. That's what this entire pandemic has taught us the past two holiday seasons. We miss interacting with people and feeling human. Center the user's experience this holiday season and you can't go wrong.  
---