Our volunteer day at KC Pet Project
Yesterday, a few members of the emfluence crew took a trip out to KC Pet Project to volunteer at their no-kill shelter. The basement of KC Pet Project houses all of the donations (food, toys, medical supplies, cleaning supplies), and is overseen by a very sweet woman named Mary. Mary works diligently to keep all the donation areas clean and navigable, and the emfluence crew was happy to help her with some of the projects that required more heavy lifting.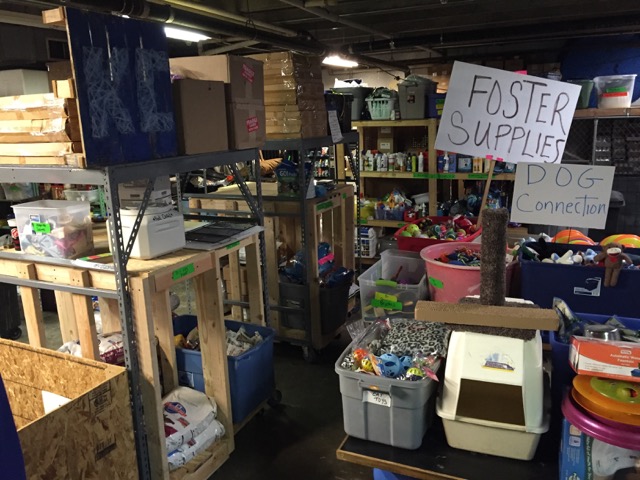 Our team of 6 helped Mary reorganize tables, shelves, and bins full of donations to make the space easier to navigate for staff members and foster families coming to pick up donations. Many of the large shelves you see were built by local boy scout troops!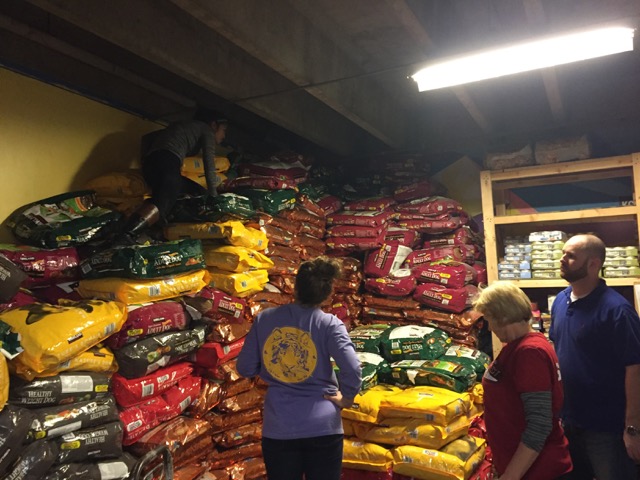 Getting to work!
Soon after we arrived, a staff member came in and told us they were expecting up to 30 cats to be arriving from a hoarding situation. So we put together 10 large cages to house the newcomers. We asked how often they get huge influxes of animals from hoarding situations, and they said that it's not uncommon at all, and have taken in up to 70 animals at one time.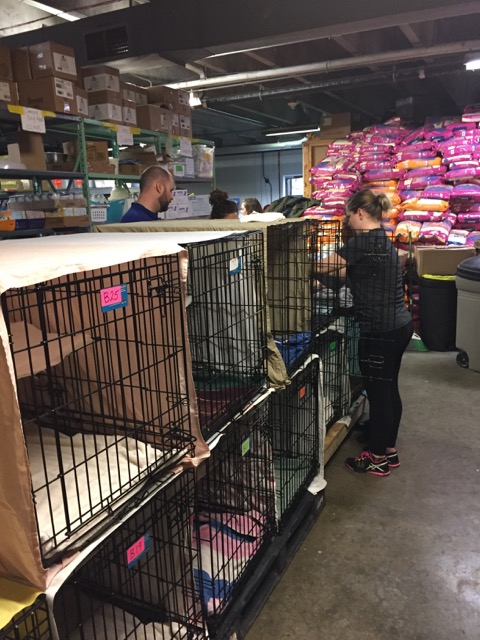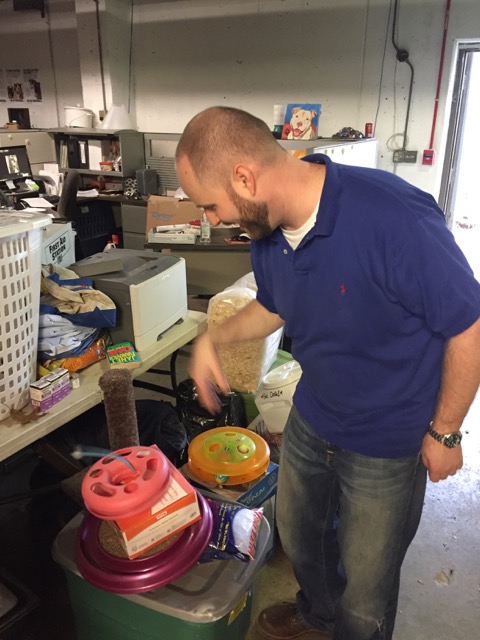 After the cages were done, we needed to open up some space around the cages so staff had room to access all the medical supplies and food. The food you see that's stacked nearly to the ceiling was all donated! A semi-truck carrying the food had been tipped over, so for insurance reasons the food couldn't be sold in stores. The drivers asked for permission to take the food to KC Pet Project as a donation!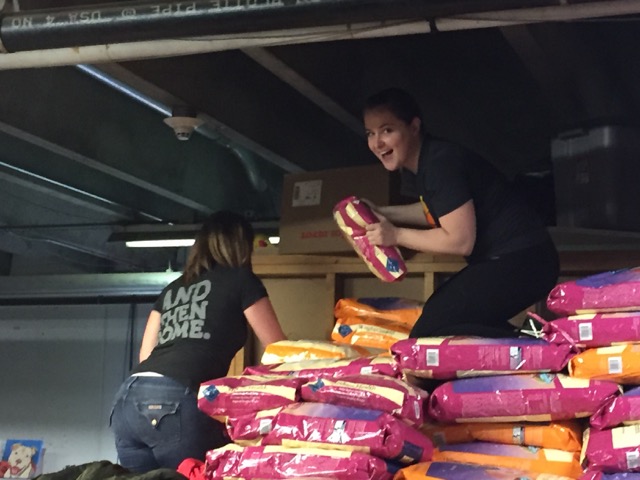 Taking a tour of the shelter
Lastly, we got a tour of the shelter, and got to see all the adoptable cats, puppies, and dogs! The dogs are mostly pit bull mixes, which isn't surprising since KC Pet Project is the official "pound" for the city, and all strays, neglect, and abuse cases are sent there. Luckily, KCPP is a no-kill shelter, which means over 93% of the animals there find placement in homes, and they do not euthanize for space.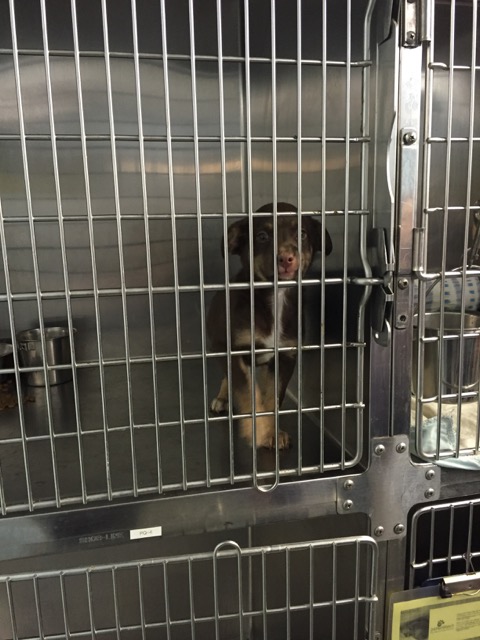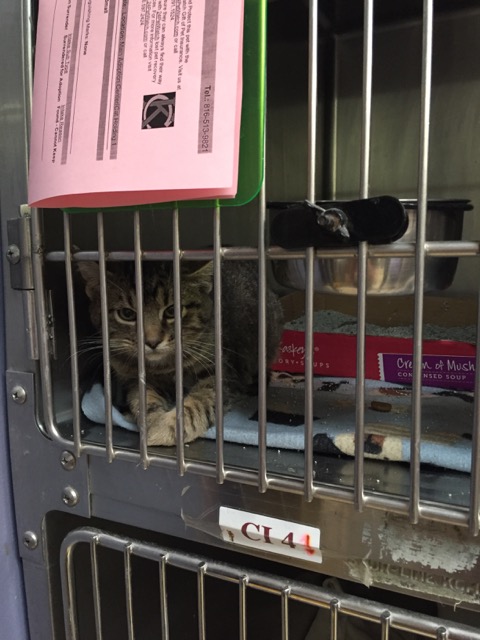 Learn more about KC Pet Project adoptions, volunteering and more by clicking here or the image below.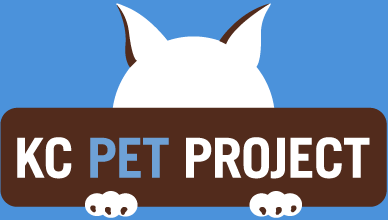 ---