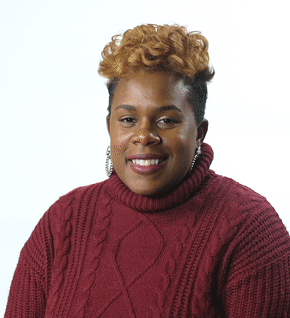 emfluence is excited to welcome LaToya Rozof to the role of HR Manager! In her role, LaToya will oversee employee engagement, hiring, and in her own words, making sure we continue to have fun without breaking any laws.
LaToya joins us as an HR superstar with a passion for fashion. She has 13 years of HR experience and has expertise in employment law, employee relations, and HR strategy. One of her favorite work tasks is finding ways to help make the workplace a destination and not a dread (a task we wholeheartedly support).
As LaToya settles in to her role with us, we sat down to ask her a few questions about her background, her interests, and what she's most excited about:
Q1: What are some of your key career experiences?
LR: Working for UMB, JCPenney, Mazuma Credit Union (where I did a quick stint as VP of HR), and Amazon.
Q2: What was special about those experiences?
LR: From those experiences, I became a guru in employee relations, employee engagement, and leadership development. I've been told that I'm a very "unconventional" HR professional (in a good way).
Q3: What are you most excited about for the future of digital marketing?
LR: The progression of how A.I. can continue to influence consumer buying behavior and being able to connect with the target market.
Q4: List three things you're excited to dig into here at emfluence.
LR: I'm most excited to dig into how to further the awesome culture, make us a best place to work, and CRM and marketing automation strategy.
Q5: Let's talk about your personal interests—What do you like to do outside of work?
LR: Outside of work, you can find me chasing after my three-year-old, hanging out with my family, and running my dress shop (which you can check out here).
Welcome to emfluence, LaToya!
---