So you've gotten your five HIPAA rules under control and your marketing budget is at least 10% of your company's overall budget. Now you are ready to embark into the healthcare digital marketing world, but don't know which digital strategy to implement.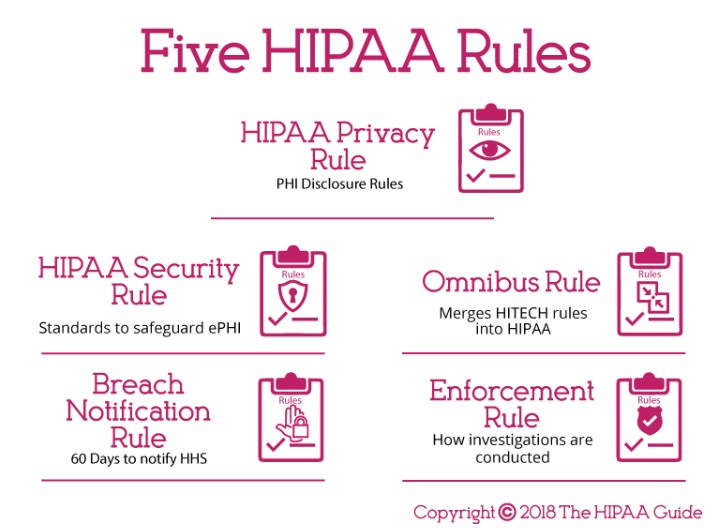 Let's look at the five ways you can uplevel your digital marketing strategy for healthcare to help you generate more traffic and stay competitive in the healthcare industry.
Have an Easy-to-Navigate Website While Staying Mobile Conscience
Although many people still use desktops, the majority of consumers access initial information via their mobile devices. Mobile devices provide fast and convenient access to a full range of healthcare information, which is why having a mobile-friendly website as a part of your digital marketing strategy is a must.
A website that is hard to navigate will hinder your reputation and brand trustworthiness. Mobile-friendly websites are also more helpful for search engine optimization purposes and can help you convert new patients or prospects at a higher rate.
44 percent of patients who research hospitals on a mobile device end up scheduling an appointment. – GMR Web Team
Location-Based SEO
89% of people immediately turn to a search engine when trying to answer a healthcare question. In addition, 82% of those people use a search engine to find healthcare treatment.
To ensure your business listing populates when potential patients begin to search for you on Google, put an emphasis on local SEO to help drive you in the right direction. Consider these steps:
Step 1: Google My Business and Bing Places for Business
With using Google My Business (GMB) and Bing Places for Business, you can create new or claim existing business listings. While you're at it, remove duplicate entries and update any information that may be wrong or outdated.
To get started, you'll need to ensure:
Login and contact emails are on the company's domain
The page has accurate, relevant category associations
The correct business name, address, phone number, and business hours are listed
The description is unique and well written
The page is verified
The page includes images of your building, both inside and out
If you have too many listings or too many locations to easily manage the unique details, consider acquiring a purpose-built knowledge engine like Yext to help make your business more discoverable in search and ultimately attract new patients.
Not sure how your locations show up in local search? Scan your business for free here to preview your current results.
With Yext you can engage your patients through reviews, eliminate duplicate content, showcase important and enticing information, and consolidate internal data resources into one.
Step 2: Website Optimization
Now that your GMB listings are in order with the appropriate information that drives the user to your website, you must have well-structured site that is SEO optimized. Why? Because search engines drive three times as many visitors to hospital websites than any other source.
To get started, you'll need to ensure:
The most important content is included in the primary navigation
Every service has a dedicated landing page with relevant content that includes keywords currently driving traffic to your and your competitors' websites
Every page has an easily accessible contact information
URL structure is consistent throughout the site, creating strategic HTML titles, among other techniques
The blog is on the same domain as the rest of the site
Step 3: Reviews
More than 80% of patients are now consulting review websites with some frequency to gauge provider reputation and/or to leave ratings and reviews. – Software Advice
A constant flow of positive reviews is a must for the success of any medical office or hospital. In fact, review quantity, velocity, and diversity play roles in Google's overall ranking factors. Review diversity is good for both patients and search engines, so be sure to offer a variety of places online where patients can review.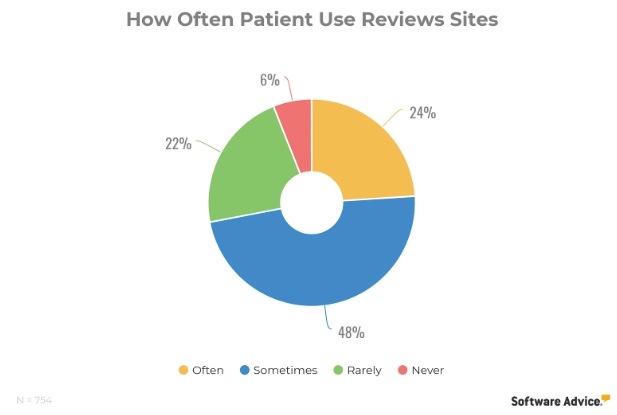 To get started, you'll need to ensure:
You've implemented satisfaction surveys with ratings
You've created testimonial fields to use to highlight review content in marketing materials
You're consistently and proactively asking for feedback on social channels and in email
Native Advertising
Said to be one of the latest and greatest healthcare marketing trends and spreading throughout social media platforms, native advertising is the use of paid ads that mimic the look, feel and function of the media channel in which they appear as contemporary formats. Unlike display ads, native ads don't look like regular ads.
Top reasons marketers are using native advertising:
Provide more relevant messaging
Increase consumer engagement
Improve purchase intent
Build brand loyalty
Generate awareness
Create word of mouth traffic
"70 percent of individuals want to learn about products through content rather than traditional advertising". – Inc.
People don't want to be interrupted by advertising. They're more interested in conversation, which native advertising helps to create with seamless transition between social posts and the advertisement itself, opening the window to increased engagement.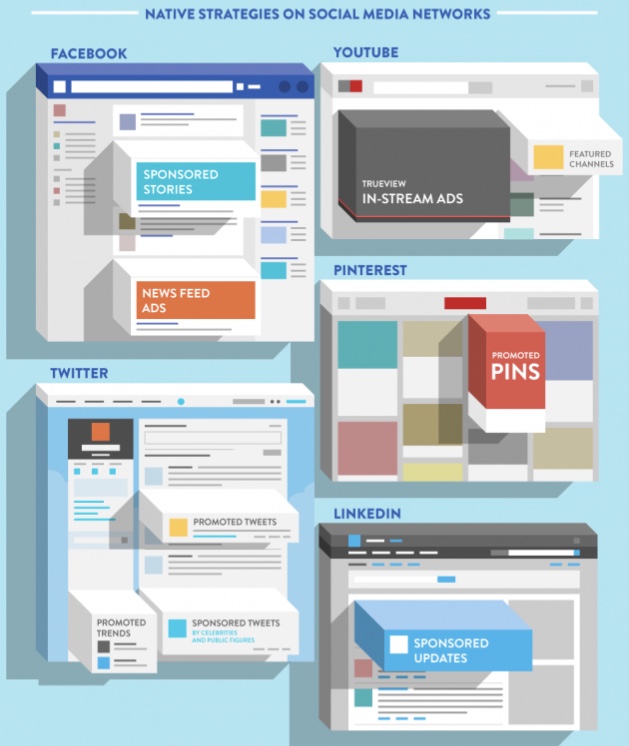 So why implement native advertising? With displays of natural-like advertising, native ads create an environment where you and your patients can build relationships with higher engagement and increased content.
41% say that that social media content influenced their choice of which hospital to go to.
How to measure success with native advertising:
Ad impressions – number of times the ad has been viewed online
Reads – number of people who have read the piece
Engagement – Time spent on the story
Display ad impressions
Content Marketing
Many studies have shown that healthcare content is the second-most searched for service online.
Take advantage of all these searches by incorporating a blog and include an additional content touch point, like a resourceful email strategy campaign. Use these tools to capitalize on building brand loyalty and trust, generate awareness, provide relevant messaging, and increase consumer engagement. Be sure to plan your content calendar around timely topics relevant to your organization.
Getting you started with a few content ideas:
Service, doctor, and product introductions
Stories and testimonials
Event promotion
Health education and tips
Educate, Inspire and Promote Through Video Marketing
With being one of the less attention-grabbing industries, healthcare has started to rely heavily on sparkling interest with the use of evergreen videos, which in return is a big ranking factor in SEO.
A video is 50 times more likely to rank organically in search. And by 2019 videos will make up 85% of online traffic in the U.S.
Video marketing offers organizations an opportunity to connect on a deeper level by establishing a relationship and visually educating them in an effort to help cultivate the buying journey.
80% of Hootsuite users said that they would rather watch videos of content instead of reading it. –LYFE Marketing
Whether you have a small budget or your own videographer on staff, here are some ideas to help guide you along as you start making videos to help meet your marketing goals:
Educate
Show empathy
Tell your story
Build Trust
Solve a problem
Final Thoughts
Earning buy in from leadership for enough budget is one of the biggest challenges for marketing teams in healthcare. Along with implementing the strategies I have presented, ensure your health system has a plan in place for managing your marketing data (think a CRM or patient-relationship software).
Implementing tools like Google Analytics to prove ROI is essential to show proof your healthcare marketing department is driving results and deserves their additional budget and support.
Want help with a digital marketing strategy for healthcare? See our recommendations here.
---