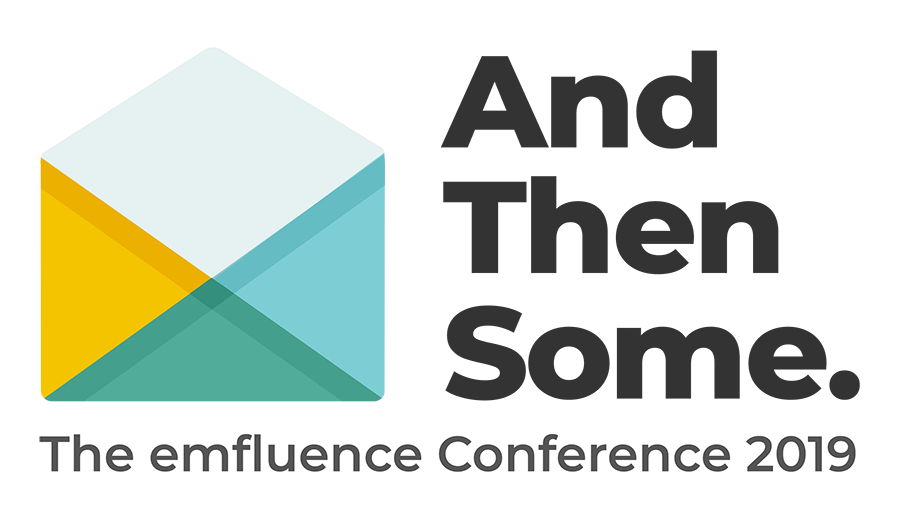 an event dedicated to email marketing and marketing automation strategy
august 23, 2019 | college basketball experience | kansas city  
Agenda
GET TICKETS
Sponsor
About the Conference
The emfluence And Then Some Conference is THE conference for email marketers and digital marketers in the lower Midwest. The And Then Some Conference gathers our region's brightest digital marketing minds and coolest marketing automation thinkers under a single roof. This conference offers hands-on learning tracks for B2B and B2C digital marketers, with dedicated content designed to answer your challenges and inspire new ideas. See how our marketing network puts marketing automation and email to work in their marketing plans, plus learn the latest in SEO, paid search marketing, web development, ecommerce, social media, campaign management, and more.
with special guests from

Early Bird Ticket Prices Are Available Until June 15th!
Get Tickets
This is the 10th Anniversary of the And Then Some Conference, and we're excited to invite you to our biggest conference yet. This conference is for email marketers, strategists, directors, managers, digital marketers, and anyone who wants a deeper dive into the ins and outs of digital and email marketing strategy. It's especially tailored for marketers who are comfortable with marketing automation and who are already leveraging digital marketing as a part of their overall marketing strategy. You don't have to be an emfluence client to make the most of this day.
Get the best price on tickets during our early bird sale:
Did you know that emfluence clients get a free ticket to the event? If you're an existing emfluence client, watch your email for your discount code.
Who Should Attend
The And Then Some Conference is for strategizers and producers. Whether you're a hands-on email marketer or digital marketer who spends your days in the thick of email, social, and marketing automation or leading your marketing team's overall digital strategy, we'll have content and specific takeaways you can apply to your goals.
Check out what to expect:
The Agenda
featuring:

Learn more about how really, really, really good they are over on their website (here). 
We're thrilled to announce special guests from Really Good Emails at this year's conference! The full agenda for the And Then Some Conference will be available in late June–in the meantime, sign up to receive ongoing information about the And Then Some Conference here:
Want to speak at the 2019 emfluence And Then Some Conference? Submit your speaker proposal before June 15th, 2019:
Sponsorship
Want to get your brand in front of more than 250 email and digital marketers? We offer sponsorship and exhibitor packages, including booths, speaking opportunities, and networking sponsorships from a variety of industries, including: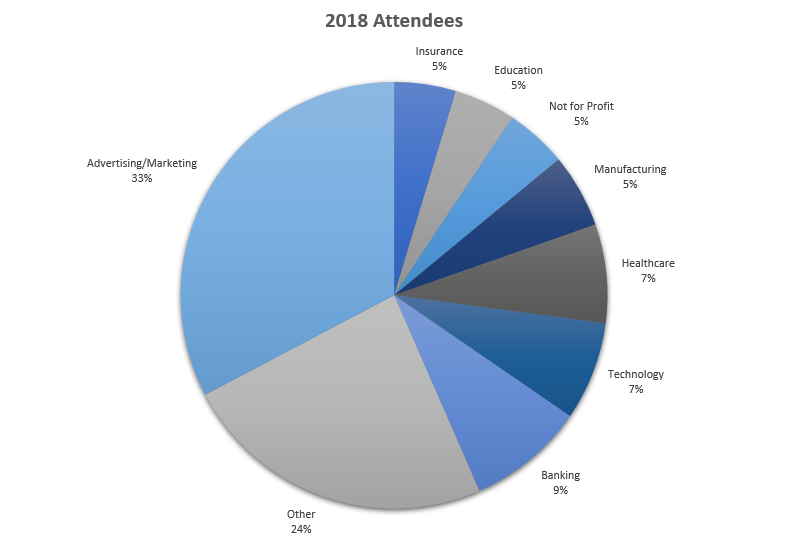 Download our sponsorship prospectus to learn more:
For more questions or to book your sponsorship opportunity, email us at expert@emfluence.com.
Hotels and Accommodations
The And Then Some Conference is held at the College Basketball Experience in Downtown Kansas City. There are many hotels nearby, restaurants and shops within walking distance, and it's just a short 20 minute drive from the Kansas City International Airport. Want to stick around for a weekend in the city? We recommend a stopover at the Nelson-Atkins Museum of Art (10 minutes away), a trip to the World War One Museum (quick streetcar ride away), and all the barbecue you can eat (we all have our favorites–just ask us).
Nearby Hotels Include:
Hotel Indigo, 11th and Baltimore
Ambassador Hotel, 11th and Grand Blvd.
Hotel Phillips, 12th and Baltimore
Hilton President, 14th and Baltimore
Kansas City Marriott Downtown, 12th and Central
Previous Years
Since 2009, the emfluence Conference has served as the go-to conference for Kansas City's email marketers. Over the years, we've added in content for all digital marketers, and incorporated more sessions to accommodate information on marketing automation strategy, CRMs, social media, SEM and more.
Take a look back at previous conferences and agendas here: