The Conference
The And Then Some Conference is the annual emfluence event dedicated to digital marketing and marketing automation strategy. You can expect plenty of tips and tricks for getting the most out of our emfluence Marketing Platform, but our sessions include topics that apply to all digital marketers. Think of it as a catalyst conference—this is an event focused on your digital marketing goals and how you can achieve them.
The emfluence And Then Some Conference
The emfluence And Then Some Conference gathers Kansas City's brightest digital marketing minds and coolest marketing automation thinkers under a single roof. This conference offers hands-on learning tracks for B2B and B2C digital marketers, with dedicated content designed to answer your challenges and inspire new ideas. See how our marketing network puts the emfluence Marketing Platform to work in their marketing plans, plus learn the latest in SEO, paid search marketing, web development, ecommerce, social media, campaign management, and more.
The And Then Some Conference will be held in August 2018. Join our mailing list below for the latest updates on speakers, dates, sponsorships, and pricing.
Who Should Attend
The And Then Some Conference is for strategizers and producers. Whether you're a hands-on digital marketer who spends your days in the thick of email, social, and marketing automation or leading your marketing team's digital strategy, we'll have content and specific takeaways you can apply to your goals.
A Look Back at the And Then Some Conference 2017
2017 Keynote, Trish Witkowski, Host of The Edge
The Marketer's Edge: The 2% advantage that transforms relationships into sales

In the world of marketing, we spend precious time building relationships and value-added offerings for our customers that, in theory, should lead to long-term customer loyalty and sales. However, in reality, we often don't see the return in our revenue stream. It's a costly game that everyone plays.
But what if you could have an unfair advantage? A bit of foresight, better strategy, and an action plan—a "Marketers Edge" so-to-speak? Wouldn't that change the game completely? By using basic Blackjack principles and fascinating insight from counting cards, direct marketing veteran Trish Witkowski will remove the emotion and uncertainty from the sales process to provide a more rational view of your business relationships—and she'll back it up with powerful case studies from B2B, B2C and Non-profit business scenarios.
Attendees will learn how to:
Identify and implement the four critical Edge moves
Use scorekeeping methods to help you make the best next move
Gain deeper insights from the data you're generating
Play a smarter sales game and win more business
You'll walk away with a real Marketer's Edge, armed with actionable steps to dramatically increase revenue, and with strategies that will forever change the way you approach sales.
2017 And Then Some Conference Sessions
The And Then Some Conference will also feature sessions and topics for B2B and B2C digital marketers, with sessions on: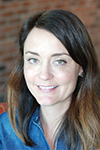 How to Use Your Sixth Grade Science Education to Succeed in Business
Claire Bishop, VP Marketing Children International
In this session, Claire Bishop, VP Marketing at Children International, will share how their organization is acting more like a start-up than an established, decades-old nonprofit. She will explain how they are using lean "experiments" to identify, test and scale new products and channels that drive growth in an increasingly competitive space. Don't miss this session, where you'll be sure to tap into your sixth grade science education to discover the ways your own company can use similar methods to fail fast, learn efficiently, and drive sustainable success.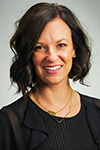 The Z-Man Takes Flight: Launching the Send Joe's Bar-B-Que Website
Ryan Robertson, Director of Account Service, emfluence
When world-famous Joe's Kansas City Bar-B-Que came to emfluence in 2016 and asked for assistance in launching their new venture, Send Joe's Bar-B-Que, the emfluence team was naturally stoked. As the Joe's Kansas City Bar-B-Que team prepared to ship their famous barbecue nationwide, emfluence challenged the team to partner together to develop a dynamic, phased approach to their ecommerce website launch that would enable strategic digital optimizations. The end result? An award-winning site that surpassed all launch day expectations and triggered a national conversation about the brand.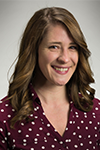 CRM & Marketing Automation: A 7-Part Love Story
Natalie Jackson, Marketing Director, emfluence
Effective marketing isn't a megaphone. It's a conversation—a conversation that should be fueled by the information you're already collecting about your audience. This session is designed to show marketers how to build, track, and automate digital campaigns by creating a seamless experience between your CRM and marketing automation platform.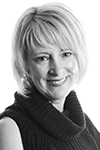 What's Your Story: How to Create a Brand Voice that Sings Loud and Clear
Laura Lynch, Owner/Chief Creative Strategist, Lynchpin Ideas
What is a brand? It isn't your logo or tagline: It's the story you tell. In this workshop, we'll discuss how to discover and craft a brand voice that connects with the right audience for you. Laura Lynch writes, strategizes and directs communications work that inspires others to think, feel and act. She has become known as a specialist that helps municipalities, organizations and companies connect issues, programs and offerings with not just any audience, but the right audience.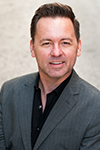 The Essential Equations Every Marketer Needs to Know
Alex Greenwood, Principal and Owner, AGPR
As a marketer, you work tirelessly to move the needle on a huge laundry list of metrics. But with studies that show 73% of executives don't believe that marketing drives demand and revenue, marketers are under pressure to make sure we can prove the ROI of our marketing efforts. In this session, Alex Greenwood of AGPR shares six metrics—and the math equations to get them—that prove the value of your marketing efforts.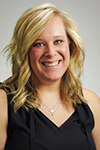 Session Title A? Or Session Title B? A/B Testing with Concorde Career Colleges
Lindsay Waters, Senior Account Manager, emfluence
Have you ever wondered how your emails would perform if you sent them on a different day? With a different subject line? Or maybe in a different format? Senior Account Manager Lindsay Waters shares examples and results from adventures in A/B email testing with Concorde Career Colleges. In this session, you'll learn how to test your emails and what to look for when determining success.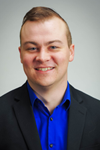 Bring Home the Black Sheep: Integrating Paid Media into Your Existing Campaigns
Alan Schieber, Paid Media Manager, emfluence
Don't launch another paid social or search campaign until you attend this session! Paid Media Manager Alan Schieber will use this session to challenge your assumptions about paid search and paid social ads with an eye toward ad spending with an ROI. You'll learn how to use your audience list (yes, even your email list) as an extra touch point on the campaigns you're already running.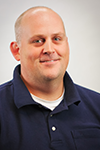 Turning Conversions into Conversations
Dave Anderson, Director of Search, emfluence
Paid search campaigns need more than keywords to be successful—they need a nurture strategy that turns conversions into leads. In this session, Director of Search Dave Anderson will showcase how you can power your paid search campaigns with a marketing automation platform to automate immediate follow ups, nurture new leads, and ultimately convert more inbound conversions into actual sales opportunities.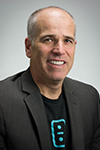 Building the Right Email Nurture for Your Audience
Dave Cacioppo, President/CEO, emfluence
Want to increase the quantity and quality of leads you're passing on to sales? Email nurture campaigns are a great way to transition interested leads into closed opportunities, but building the right nurture series isn't as simple as stringing together a few emails. This session will examine how to understand your audience so that you can develop the cadence and the content you need to close more deals. Expect to take away specific examples and practical tips you can use to launch your own nurture series.
Last year's conference also featured an all-day digital marketing help desk and a Power User Showdown!
Thanks to our 2017 sponsors
The 2017 emfluence And Then Some Conference was sponsored in part by:


Sponsorships are still available
We're offering some awesome sponsorship packages and the option to share your brand with 200 digital marketers. Download our sponsorship guide here!
Current emfluence Marketing Platform clients are entitled to a complimentary seat and additional client attendees get a discounted ticket rate. If you're not an emfluence client (yet), you'll register as an individual on the form above. To register for a complimentary client seat or for additional client tickets, keep your eyes peeled for a discount code sent via email to your inbox.