The digital landscape for how you market your business and connect with customers at a local level is extremely important. As more local businesses create a stronger presence leveraging local search, reviews, and social media connections, it can become a more challenging task for businesses with multiple locations to manage. In order to compete with smaller businesses in all of your locations, you will need to create a concentrated and efficient local social media strategy.

Why is Localized Social Marketing So Important for Multi-Location Brands?
In their latest "State of the Market: The Rise of Localized Social Marketing" report, SOCi provided some compelling data to support the need for multi-location brands to further enhance their approach to localized social media presence. Consumers like you and me are more often than not looking to engage with our preferred brands at a more personal level, which means tapping into the local market more effectively. This drive for personalized connection creates a difficult situation for brands with multiple locations trying to manage a single brand position.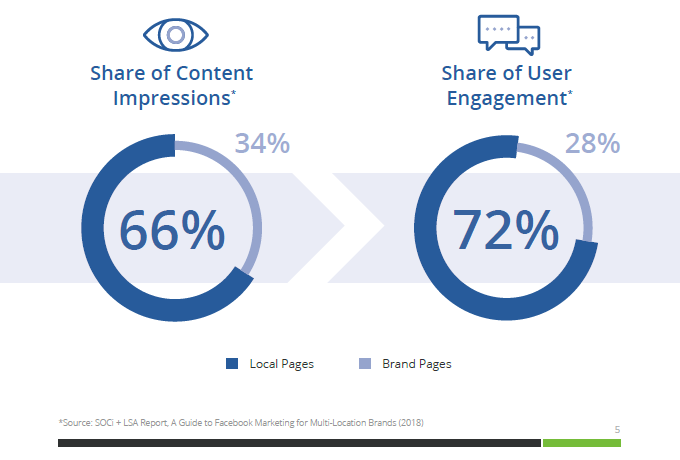 The "one-size-fits-all" social media strategy is less effective when creating a local footprint. A majority of commerce still happens online (when you consider service-based commerce in addition to retail). Restaurants may have a need to create an online presence, but no one is going to eat that steak online. They need to come to the restaurant and dig in. Similarly, banks have an online presence and need to offer the digital services to meet customer expectations, but most people are still picking their bank based on locations (either branch locations or ATM locations, or whatever the case may be).
Leveraging Online Reputation Management to Boost Your Local Social Strategy
The most important aspect of your local presence online is built around the concept of building your reputation through reviews. Online reputation management at a location-specific level is going to pay significant dividends in driving your local reputation. Google My Business is the obvious first step, but also sites like Bing Places, Yelp, TripAdvisor, OpenTable, Expedia, and others. Facebook is the second most used site for providing local reviews.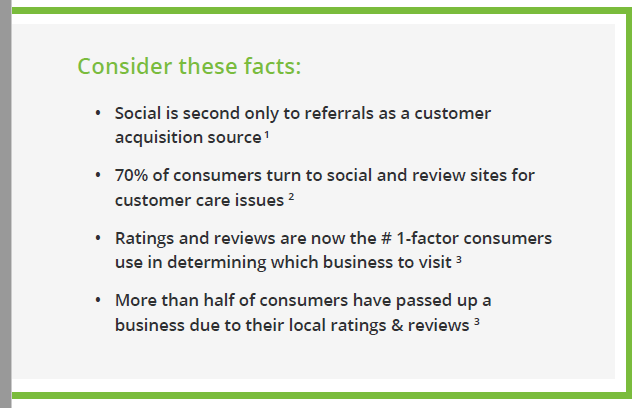 One of our first recommendations to many businesses that have multiple locations is to make sure you are effectively managing your local citations. Whether you do this by manually managing the citations across all the review sites that are important to you, or you use a tool like Yext or BrightLocal or Moz Local, the important step is to control your listings and make sure they are consistent. Once you have gained control of your listings and are sure that they are all accurate and consistent, developing an approach to acquire local listings across all channels is the next big step.
What Industries Need A Local Social Strategy?
Localized social media is a new and growing trend that can have very measurable impact on local store activity. Some of the industries that would likely see the most benefit from this are:
Retail chains
Business Services – i.e., Tax Preparation chains, Printing Solutions, etc
Food and Beverage
Personal Services – hair salons, nail salons, tailors, etc
Banks and Credit Unions
Do I Really Need a Local Page or Profile for Every Location?
The long answer is this depends on your business preference. We would recommend a local strategy for all multi-location businesses. We also know that this is sometimes a challenging prospect. If you're looking for guidance or a nudge in the right direction, let's talk!
---