Contrary to popular belief, keyword research is not just for SEOs. You can use keyword research practices to get a better understanding of your audience's wants, needs, questions, concerns, and more. I also cover this topic with a little more detail in my How SEO Can Boost Your Marketing Automation Efforts talk and blog post.
Free Keyword Research Tools
1. Google
Just search a general topic in your industry or a keyword for which you'd like to receive visibility on within Google.
What are the top organic results?
Google will show what they believe is the best answer for the user's query at the top of the organic results. This will give you insight into what Google believes is the intent behind the search.
If the search query is "pizza" and the results are all recipes – you know you will likely have to create a recipe page in order to rank well for that exact search. If the results are all local businesses – you will likely have to be a local restaurant and optimize your Google My Business listing and look into other local SEO updates.
Take this search results page for example: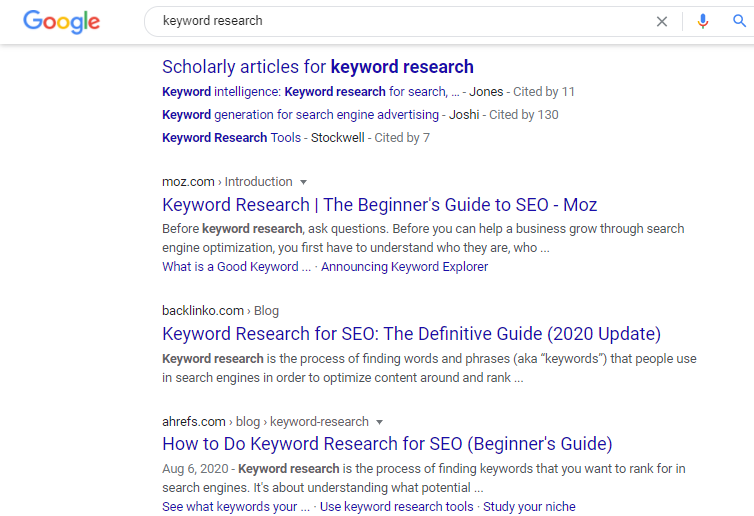 All the top organic results are scholarly articles or comprehensive guides for the query "keyword research". You will likely have to invest a lot of time into creating an in-depth, complete guide in order to rank well here.
What if you don't have the time to create a complete overview like that?
People Also Ask
Review the questions asked in the People Also Ask box if that feature is available on the search results page. This is Google trying to get a little more clarity about what exactly the user is searching for – so you can use this to get a little more detail about what your audience is seeking.
This is found a little further down on the same search results page for "keyword research":

If you don't want to create a comprehensive guide to keyword research – you could create something a little narrower by creating something to answer one or more of these questions. You can get a little more insight about your audience here – you know people who are interested in keyword research are likely interested in tools to help them out.
Related Searches
Similar to People Also Ask – another way to find more narrow or related searches is by scrolling to the bottom of the results page and seeing the related searches.

You can also utilize Google's autocomplete by typing additional letters in the search bar.
2. Google Search Console
Both Google Search Console (GSC) and Bing Webmaster Tools are great tools to help you find ways to better connect with your audience.
Once you verify your site ownership – you will have access to great query performance data. Two of my favorite things to do in GSC are to find ways to improve your metadata and find new content opportunities.

Find ways to improve your metadata
Look at the queries that have a relatively high average position but a relatively poor click-through rate (CTR). Having a high ranking but low CTR is an indicator Google believes your content is very relevant to the query, but the users aren't attracted enough to click through to your page. Is that a search query you'd like driving traffic to that page? If so, see how you can make your title tag or meta description more enticing to the user.
Find new content opportunities
Look at the queries that have a relatively high number of impressions but very few clicks. Is that a query that doesn't perfectly align with the intent of your page, but is still relevant to your business and a search query you'd like driving traffic to your site? An example could be if you have a post called "The 10 Best Toothbrushes" and you are receiving a lot of impressions but few clicks for the query, "best toothpaste". You could write a blog called "The 10 Best Toothpaste" and internally link to it from the toothbrush post.
3. Google Trends
Google Trends shows you the relative search interest over time for a particular search term. Take "lawn care tips" for example.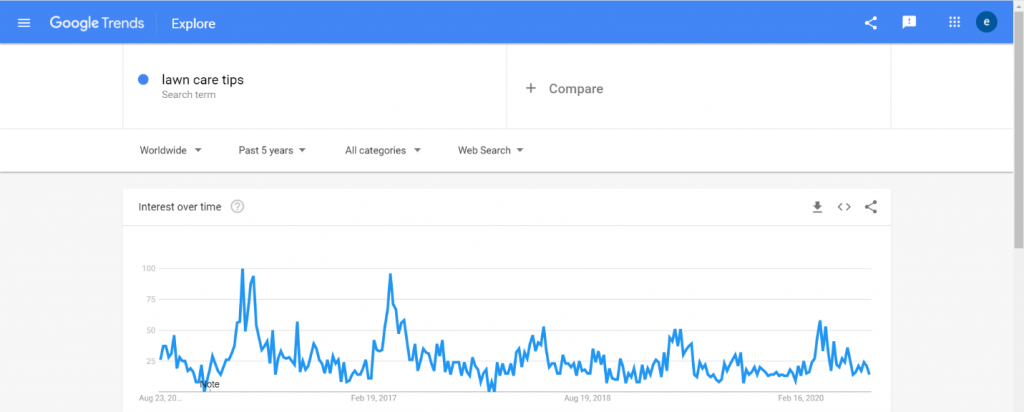 You know search interest for lawn care tips will start to rise early March and peak early April. Get that blog post published by March. Then begin to distribute and repurpose through ebooks and webinars you can send to your audience during these peak times through email, social media, and more.
Google Trends can also help you decide between keywords.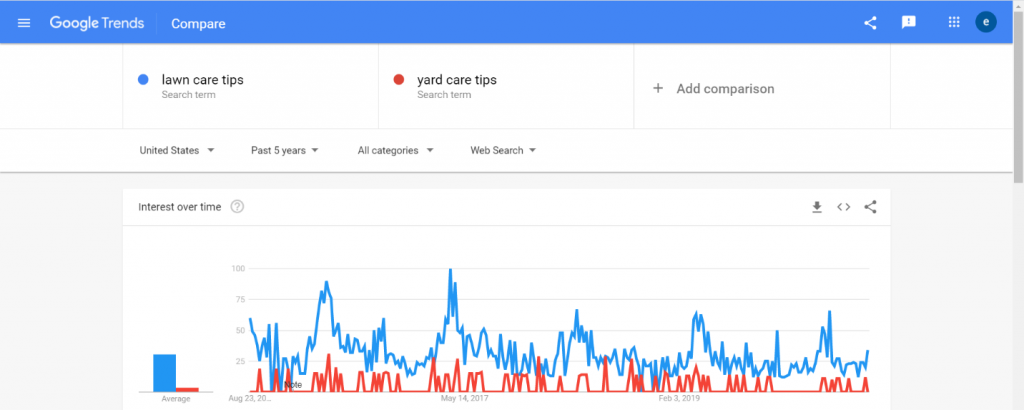 If you were debating what verbiage your audience uses 'lawn care tips' or 'yard care tips' – you can select your region and enter both terms. You can see 'lawn care tips' is used far more often than 'yard care tips'.
4. Answer the Public
Answer the Public provides questions, prepositions, comparisons, alphabeticals (like Google's autocomplete), and related searches for the keyword you entered.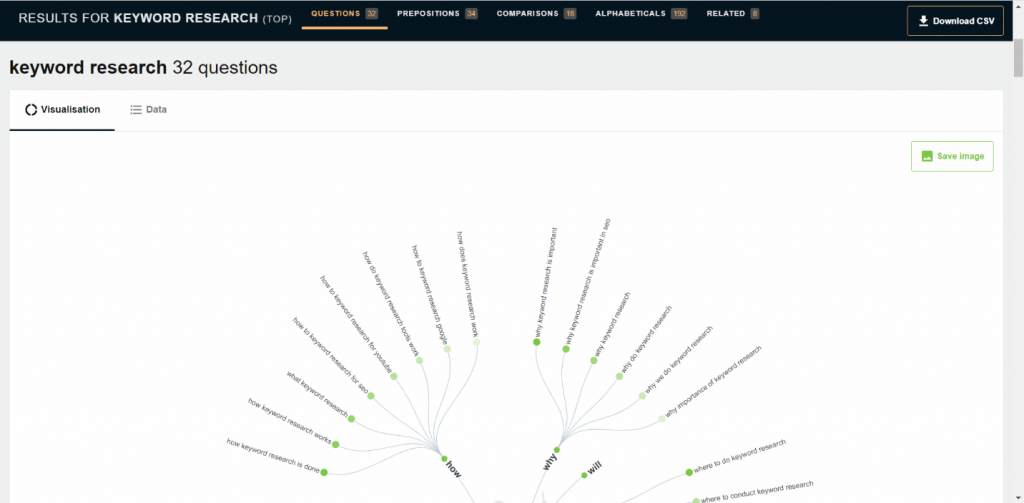 This is a great way to find a list of questions and more specific topics for a particular keyword.
5. Keyworddit
Keyworddit has you enter a subreddit and it extracts the popular keywords used in that forum. This tool also provides an estimated monthly search volume so you can see how popular those keywords may be.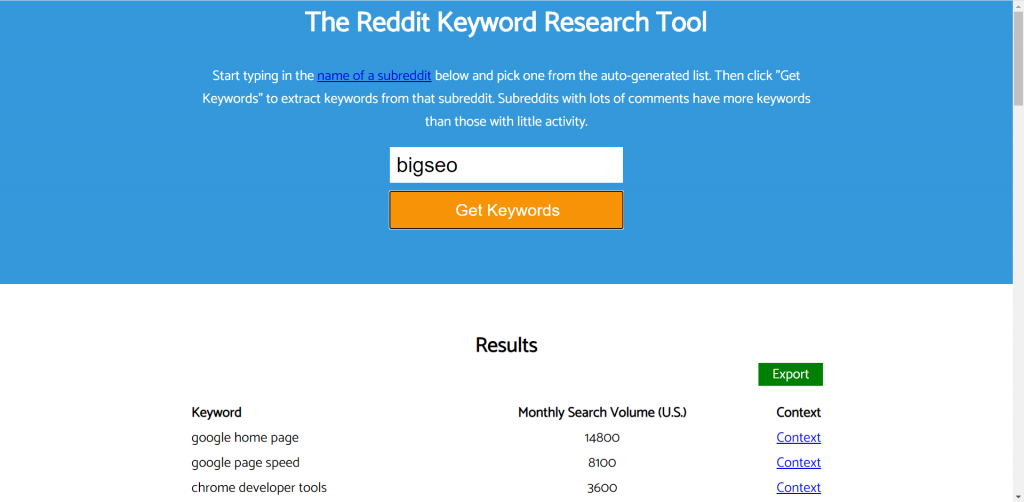 6. ahrefs Keyword Generator
Ahref's Keyword Generator tool finds up to 150 keyword ideas for the keyword you enter. You can break it down between all keyword ideas or just questions. It provides the estimated search volume and a score on how difficult it would be to rank in the top 10 for the provided keyword ideas. You can find keyword ideas for Google, Bing, YouTube, and Amazon.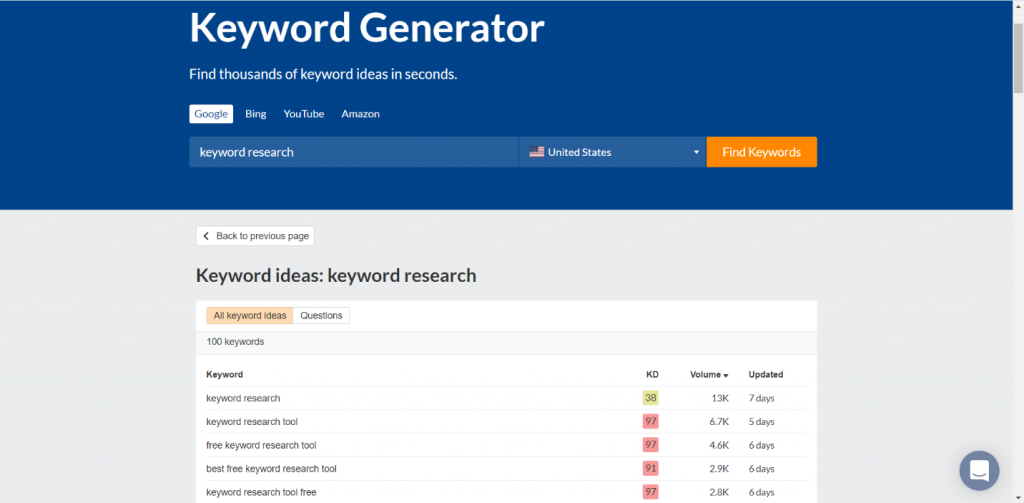 Take Away
While there is a lot of value with SEO professionals completing keyword research for your industry using paid tools – it is easy to find valuable insights about your audience with the free tools available to anyone!
---