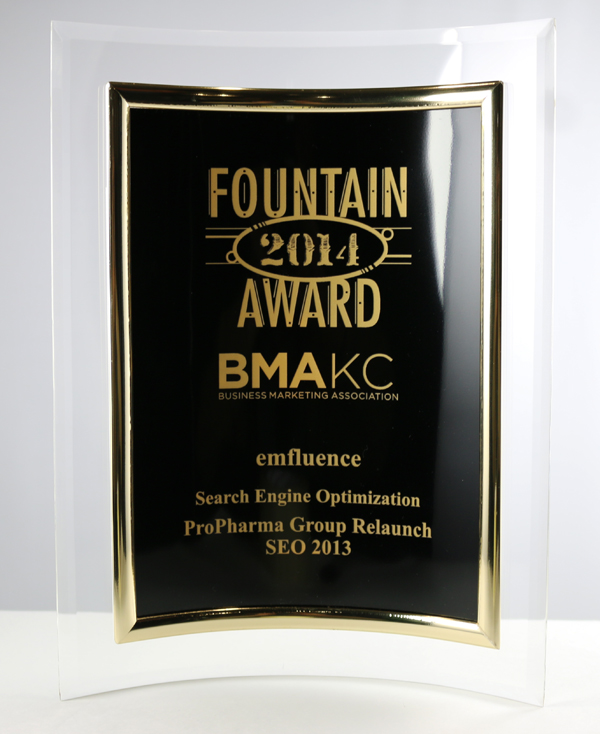 Another round of congratulations to the emfluence Search Engine Optimization strategy team for winning a BMA Fountain award for their work on ProPharma Group's SEO during website relaunch in 2013.ProPharma Group needed to redesign and relaunch their website, and during the relaunch, they wanted to take advantage of the opportunity to embed Search Engine Optimization best practices for navigation, architecture and URL structure into the new site. It was also important to properly manage all URL redirects from old site URLs to the new, in order to preserve their existing search engine power and build on it.
We worked with ProPharma Group to identify geo-targeted and regionalized keywords specifically relevant to the international niche market of compliance validation — their specialty — and used this research to improve website content and copy.
The results? A 194.43% increase in website visits year over year, including a 229.64% increase in new visitors. Better yet, more than twice the number of leads were generated in this time versus the same time last year, with a 156.92% increase in lead form submissions from organic search traffic. Bravo, team!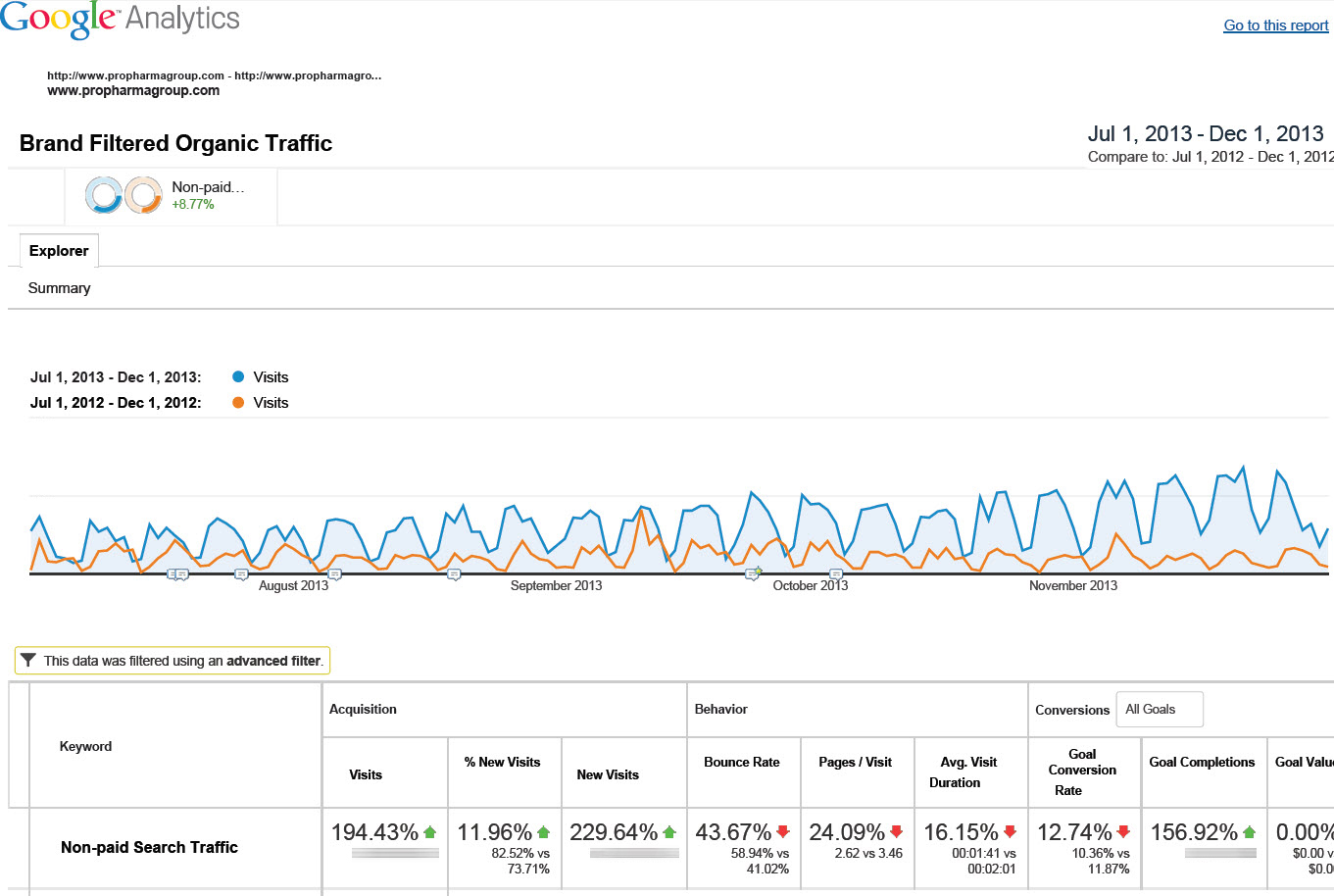 ---