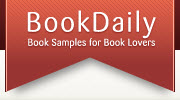 Technology might have thrown the traditional publishing industry into turmoil, but BookDaily.com is thriving—and helping authors succeed—thanks to a digital marketing strategy, that emphasizes Pay-Per-Click (PPC) advertising. Three years ago, they wanted help reaching a new market and the PPC team at emfluence was eager to help.
BookDaily.com, owned by Virginia-based ArcaMax Publishing, offers the first chapter of more than 88,000 books via email, for free. BookDaily.com's customers are the thousands of authors who use its platform to promote their titles. (A basic account is free and allows authors to share a chapter from their books, but add-on services are available for a fee.)
BookDaily.com is successful today because of a crucial shift in its strategy three years ago. Instead of pursuing the shrinking number of large publishers as clients, it serves the army of self-published authors who have entered the business thanks to the lower costs of digital publishing.
"We realized we needed an online strategy to get a new echelon of authors—and lots of them," said Scott Wolf, CEO of ArcaMax Publishing.
BookDaily.com has been an emfluence client since 2012, working to sign up the vast majority of its author accounts through PPC advertising. Eric & the emfluence team manage an intricate search marketing campaign with impressive results: BookDaily's conversion rates increase by 10%, plus their cost-per-conversion is down 7%.
emfluence uses paid search marketing, largely on Google, to attract burgeoning authors to BookDaily.com. The emfluence team is also tasked with creating ad copy that breaks through the clutter in a crowded category. The ongoing track-to-improve testing in the campaigns has led to consistently improving results for the past two years.
"The real strength of PPC and digital marketing is flexibility," said Eric Jones, emfluence Senior Paid Search Marketing Manager. "BookDaily.com is able to quickly try new search terms and variations on copy, to drop underperforming strategies and pursue those combinations that give them the most value for their marketing dollar."
The PPC campaigns have made all the difference for the website.
"If we hadn't made this work, we very well might not be running BookDaily today."
"What emfluence has done has given us a predictable and scalable way for authors to discover who we are," Wolf said.
Want to chat with a pay-per-click expert about your own acquisition efforts? Reach out to expert@emfluence.com and let's talk.
---