Welcome to the age of the influencer, where consumers trust online reviews as much as a personal recommendation. For marketers, that means what those reviews say—and what we do with them—has as much to do with our marketing strategy as it does with our customer service record.
According to the most recent BrightLocal Consumer Review Survey, 74% of consumers say that positive reviews help them trust a business more, and nearly 54% of people will visit that company's website after reading those positive reviews (how's that for inbound?). Consumers are using reviews to assess trust, and while it would be naïve to think brand messaging isn't still playing a contributing role to inbound, it's certainly clear that consumers are using star ratings when deciding on who gets the final clickthrough.
Creating a Review Strategy
Before you can put reviews to work in marketing campaigns, you'll need to put some thought into how you're going to acquire more reviews. We'll have a follow up post on specific ways to generate more reviews. In the meantime, the easiest way to get more reviews from your customer base is to simply ask them.
But be careful what you ask for: There's an old saying in the service industry that news of bad customer service reaches twice as many ears as praise for a good customer service experience. Before you start asking for reviews, do what you can to shore up your customer service record, and be sure you work with your support and sales team to determine how—and who—you're going to ask first.
Five Ways to Use Reviews in Marketing
Once you've got those reviews, let's put them to work! Here are five ways you can use reviews in your marketing strategy:
1. Use Reviews in an Ad
Think of this as a spin on the tried and true testimonial method. Marketers have long used a quote from a happy client to establish trust with new prospects, but lengthy quotes extolling your brand's praises aren't exactly prime for good design. The solution? Take a snippet of a review, or even the shortest, simplest, and most to-the-point review you have. Emerald Nuts knocked this one out of the park with their Yes Good campaign—take a look below.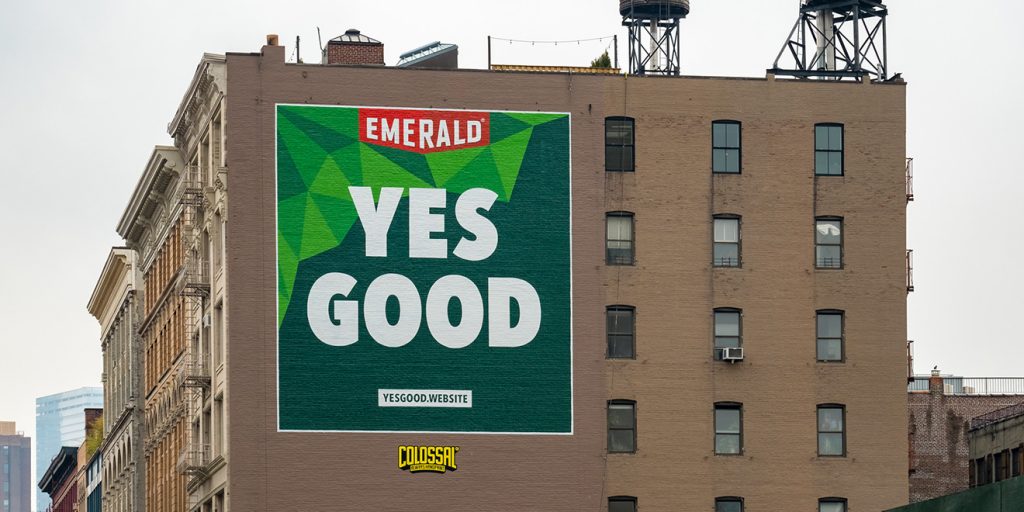 2. Add Reviews to Abandoned Cart Emails
Last month, we talked about how to build an abandoned cart email series using personal information gathered at the moment of "add to cart." Abandoned cart emails are a great place to include user generated content like reviews. You can use a review of the abandoned product to demonstrate the value a purchaser got out of the product. Perhaps that added layer of trust is all you need to tip a would-be buyer into a loyal customer!
Check out Overstock's abandoned cart message, complete with review stars for two products. This is a start—you can also add actual quotes pulled from reviews on your site: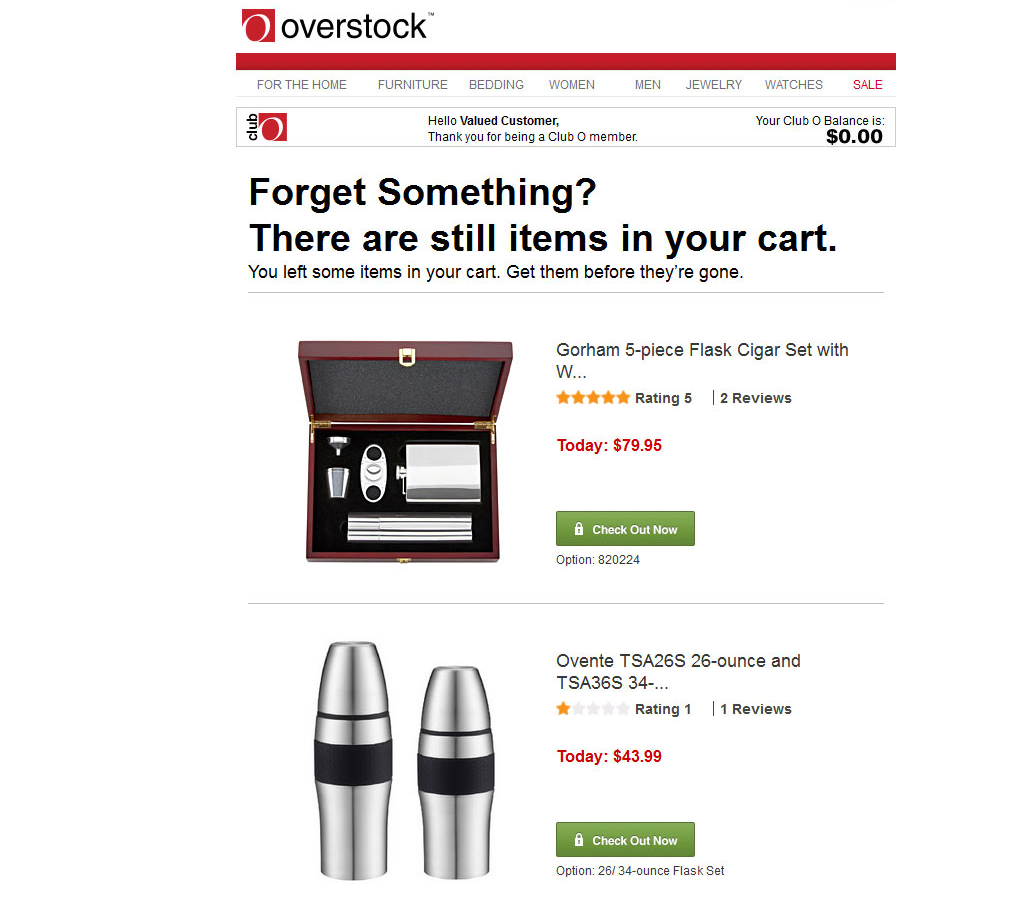 3. Add Reviews to Product Pages
Of course, adding reviews to your abandoned cart emails requires first adding reviews to your actual product pages. This strategy works great for establishing trust (and potentially avoiding the abandoned cart altogether) by letting your buyers speak for the product without your interference.
SmartPak has a robust community of loyal buyers who even go so far as to share photos of the product on their horses—which helps would-be buyers get a sense of what the product looks like on something other than the model: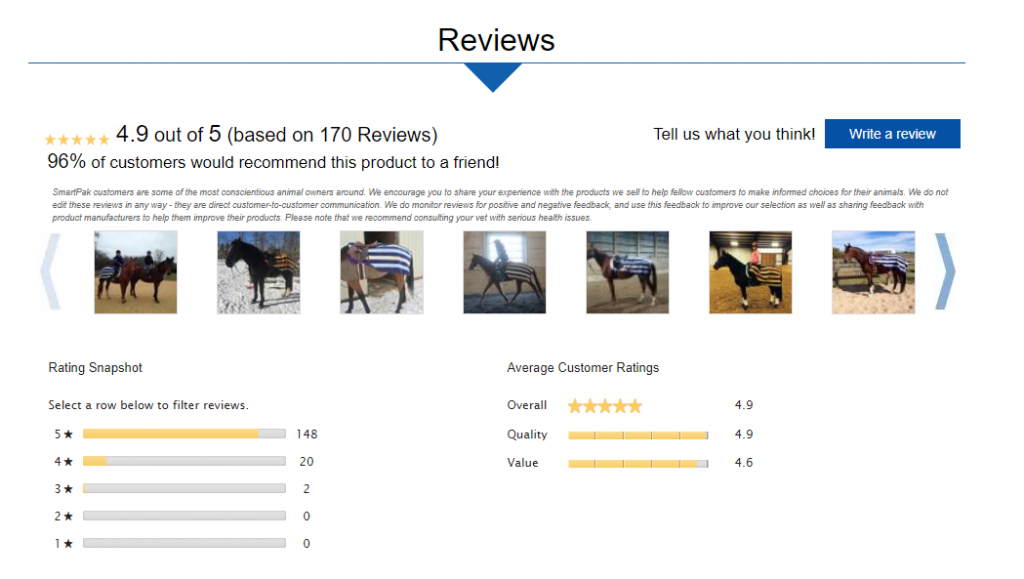 Buyer reviews aren't limited to B2C, either. For B2B products and services, you can still collect and share reviews on your site or on industry-specific platforms.
4. Boost Local SEO with Reviews
As Brian covered in a previous post about the power of local reviews in search, positive reviews can have a significant impact in where your business shows up in search rankings. If you've got a brick and mortar presence, encouraging your loyal customers to share what they love about your brand can help you rank higher—and generate more foot traffic—than your competitors. In most cases, all you have to do is ask…or offer a discount/chance to win for reviews given. Check out Brian's post using the link above for more details.
5. Build Social Proof with "Reviews"
Essentially, this means get your users to tell their friends why they love you—without you overtly incentivizing them to do so. Getting your users to do this is the first step to building a community of buyers, and once you build a community of buyers, you're on the road to building a loyal audience of regular buyers and potential referral opportunities.
The trick, however, is how to get your users to share the love—starting with their personal social media feeds. By including a "thank you for buying" card along with the product, Zulily encourages buyers who love their Zulily purchases to use the hashtag #zulilyfinds. Happy buyers may do this anyway (people love to brag about a good deal), but for added incentive, Zulily also offers referral credits to buyers who bring new Zulily shoppers to the table.
Starbucks' White Cup Contest opted for the contest approach rather than the referral credit approach—craft a cool design on their white cup, share to social, and get a chance to have your design grace a limited-edition plastic cup.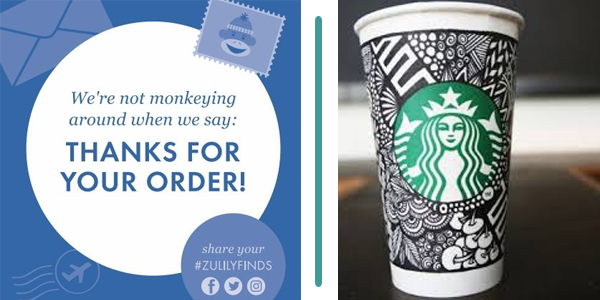 Got another way to use reviews? We'd love to hear it! Share your thoughts in the comments, or tweet to us at @emfluence.
---