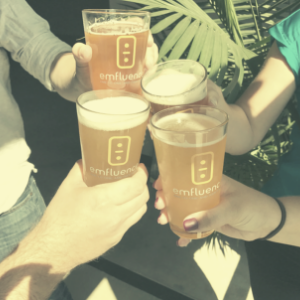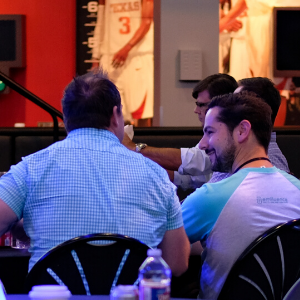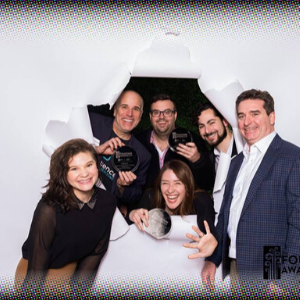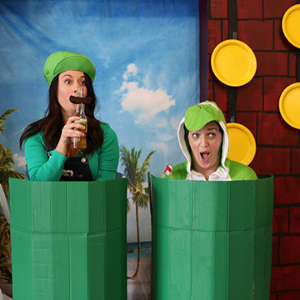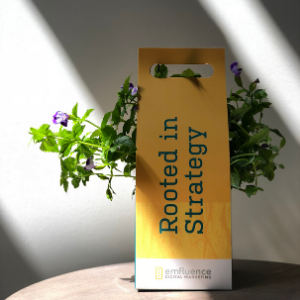 We're not the first agency to say that we work hard and play hard, and we're not the first agency to have craft beer on tap or great coffee (but rest assured we have both). We're not even the first agency to say we love our downtown office (although we do) or have a super-casual dress code (check that box, too). We ARE one of the few places that can claim a 35-hour work week – and we're serious about it. What makes us special is, well, us. The thing is, being a great place to work is really important to us.
The extras
We offer what we consider the basics, of course–full benefits, paid time off, an appreciation that your job isn't your life, but creating an environment for happy employees takes more than the basics. That's why we also offer benefits like:
8 extra hours of PTO each year for individual volunteer work
Paid maternity & paternity leave
35-hour work week (either 7 hours over 5 days or 8.75 hours over 4 days)
401k matching
Flexible work hours & ability to work from home
Membership and professional organization reimbursement
Health club membership assistance
Committee of Fun activities (including our very own Spring Break Party, holiday mug exchanges, and Sweet T Day)
We are constantly seeking out the kinds of people to work here that truly fit the way we do business. Not only that, we're looking for smart, curious, energetic and well, humorous people who find value in challenging the norm. We aren't here to do things the way they've always been done. We're here to find new ways and means to wow our clients.
A note on where we stand with diversity and inclusion
We are really serious about promoting an atmosphere that encourages, includes and fully utilizes the talents of individuals with diverse backgrounds. Our diversity encompasses a variety of characteristics, including sex, age, race, color, national origin, religious preference or other beliefs, disabilities, sexual orientation, marital, family or military statuses, education, background and culture.
We've made a commitment to ensuring the full inclusion and advancement of those who possess these diverse qualities and embrace their presence in the Agency. emfluence recognizes the benefits of a diverse workforce and will make every effort to ensure that creating and maintaining a diverse workforce is a business necessity. By utilizing the talents of qualified individuals of all backgrounds, the Agency enhances its collective perspective and maximizes its success in providing quality service to its clients.
emfluence will always stand by this philosophy and commitment to establishing a tolerant working environment among a great and diverse workforce, free from prejudice, harassment, retaliation, and discrimination. We feel that promotion of diversity in the workplace is a necessity from community, cultural and business standpoints. This environment is crucial to emfluence's exceptional client service and the overall success of the Agency – because it's all about our people – YOU!
We may not always be hiring, but we are always looking for exceptional talent. If you feel like you belong here and you don't see a position posted below that matches what you bring to the table, go ahead and send us your resume and contact information at careers@emfluence.com anyway. We'll take a look.
Because we'll let you in on a little secret–that happiness is our secret sauce. It's our "and then some."
Current job openings
---
Software Product Manager
The Software Product Manager is responsible for ensuring the completion of software and technology projects related to the emfluence Marketing Platform. The Software Product Manager is the hub between the leadership team and the Software Development Team and ensures that the expectations of the CEO and key stakeholders are met through timely communication of goals to the Project Team, and subsequent timely completion of the project.