The phrase "above the fold" originates from newspapers. It refers to all content literally above the folded line on the front page. It's the most visible content and is meant to capture people's attention so they'll grab the paper off the stand for further reading.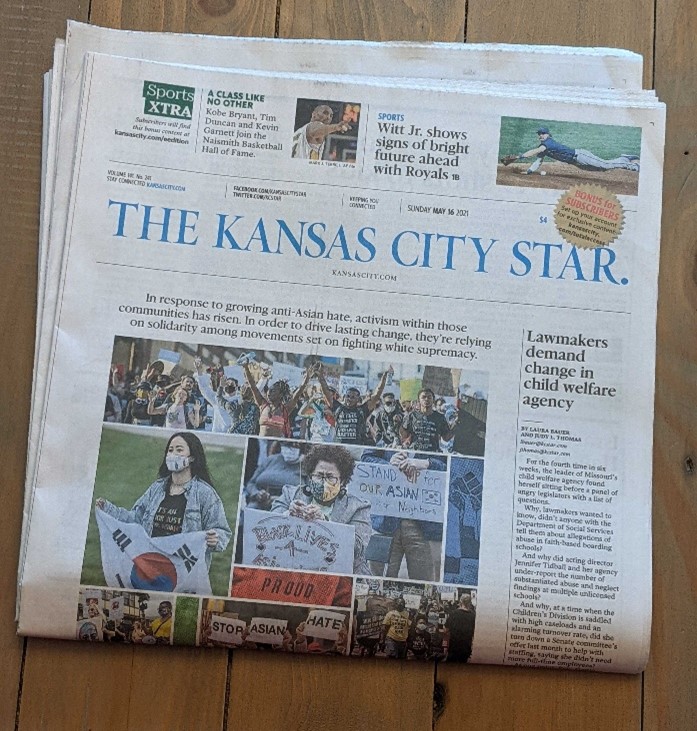 In the digital media world, its meaning has extended to include the area of content that's readily visible and therefore the most important for inviting your viewer to digest more of your ad, web page, email, etc.
Why Should I Care About Above the Fold Content?
It's the first impression. The prime real estate. The most trafficked area of the room.
This area is what all visitors will see initially and attention spans are short, so above the fold content should be used to draw your viewer's attention to the key takeaways and action items. If viewers can't find what they're looking for in short order, they're likely to bounce and navigate away. If you miss the mark with your above the fold content, you may frustrate your viewer or worse, lose your shot at conversion.
Content requirements and varying screen sizes make it impossible to ensure that all your most important content is front and center to viewers. In recent years, web design trends have emerged that are specifically aimed at encouraging users to continue scrolling (like infinite scroll and non-traditional scrolling). But generally, as you move farther down the page, viewers and clicks decline.
What's the Size of Above the Fold Content?
Depending on the media and device, this area will vary in size, but it always refers to the space that viewers see without having to click or scroll.
In email design, it's usually about the top one-third of your email (unless your email is really long). In web design, the fold line is considered at approximately 1000 pixels wide and 600 pixels high. For mobile, users are conditioned to scrolling beyond initial page load so the fold line on mobile is less critical. In any case, special attention should be given to the viewing area for your audience's common devices.
What Content Should Go Above the Fold?
You want to meet your viewers' expectations. In cases where it's safe to assume the viewer's intentions and motivations, it's easy to decide what content should appear above the fold.
For example, an email about your upcoming event with a subject line to register should have the event details and registration button in this prime area. That's what the subscriber is looking for after they open the email. A landing page for a paid media ad about a job opening should have the job description and a link to apply.
For cases where the viewers' intentions are varied or more ambiguous, you can measure and begin to optimize your above the fold content.
Tools for Measuring and Optimizing Above the Fold Content
Considering cross-device engagement patterns and all the different devices on the market, it can be tough to prioritize screen sizes for content planning and testing and decipher how to optimize for better engagement. The good news is, there are plenty of tools that can help make it easier.
Device reporting from your email service or web analytics provider will tell you the most common screen dimensions for your audience.
Cross-browser testing tools allow you to view your web page content across various browsers, operating systems and devices (ex: Browserstack)
Conversion rate optimization tools with click and heatmap reports can tell you how users are interacting with your web pages, including how far down the page they're scrolling and where they're clicking (ex: Lucky Orange or Optimizely)
Website performance testing tools (ex: Google PageSpeed Insights) analyze your web page and recommend ways for improving user experience. Page load time and core web vitals are content and website quality signals to Google, and relevant factors to measure when optimizing your above the fold content. One of the main web vitals is Largest Contentful Paint (LCP), which measures how long it takes above the fold content to load. According to Google, it should take less than 2.5 seconds from when the page first starts loading.
Email testing tools (ex: Email on Acid) can provide thumbnail renderings of your email HTML across multiple email clients, apps and devices.
Above the fold content will always be important to monitor and optimize, though it's not where the work stops. For more tips on content optimization, check out our content strategist's recommendations on how much content you really need.
---