Joe's Kansas City Bar-B-Que, a long time fixture in National Barbeque Capital Kansas City, has come a long way from its humble roots in a neighborhood corner gas station. Joe's has turned into a famous spot for BBQ aficionados, celebrities and fans alike. With their growth, Joe's Kansas City recognized that their brand was underserving one large area of their growing fandom: the internet. In early 2016, Joe's Kansas City Bar-B-Que tapped Kansas City-based digital agency, emfluence, to bring Send Joes KC BBQ to life online.
The new website was originally conceptualized by Joe's KC as a separate e-commerce web property from the brand's main website. However, through in-depth strategic, technical and marketing assessments, emfluence uncovered numerous brand and search engine optimization benefits of maintaining a single site that included e-commerce. The result is a relaunch that makes online ordering and delivery of Joe's Kansas City Bar-B-Que a nationwide reality.

What would generally be considered a multi-month project was compacted into a 6-week timeframe. And while the Joe's and emfluence team rolled up their sleeves and refreshed Joe's Kansas City brand and relaunched the new e-commerce site in record time, no shortcuts were taken in the process. The resulting site puts Joe's in a position to efficiently and effectively develop and deploy digital marketing strategies and tactics in order to satisfy more customers than ever before.
"emfluence provided us with exactly what we needed precisely when we needed it. They had the answers to the questions we didn't even know we needed to ask. The stakes are high on this project, and emfluence's team understood and respected that and has approached this challenge with the necessary intelligence, skills, and urgency. The fact that they've been an absolute delight to work with is icing on the cake."
– Doug Worgul, Director of Marketing for Joe's Kansas City Bar-B-Que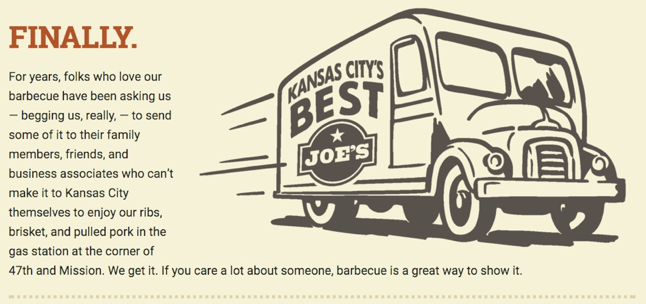 With the website launch today, Joe's Kansas City is announcing their direct-to-consumer shipping service, Send Joe's KC BBQ, which can be found at joeskc.com. By direct-to-consumer, Joe's Kansas City means it. Their team of pit masters and BBQ experts have worked tirelessly over the last few years to perfect their USDA-approved smokehouse to ensure the quality of their delectable meat products are not just "on par" with what customers love at their Kansas City restaurants, but provide the same quality and experience. The same quality meat, the same rubs and seasonings, the same wood, the techniques – and even the same pit masters.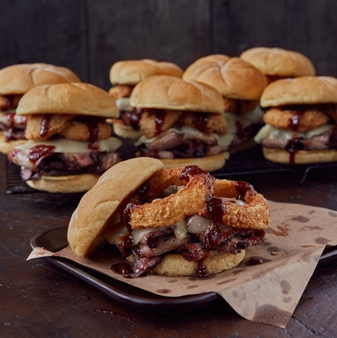 "Joe's has earned a place as one of Kansas City's iconic brands. We are honored to have been selected as their partner for this relaunch and for their ongoing digital marketing needs. Over the years we have had the privilege of working with many of KC's best brands and working with Joe's has been on our wish list for a long time."
– Dave Cacioppo, President and CEO for emfluence
emfluence's ongoing work will include digital, SEO and social media marketing efforts.
CREDITS:
Client: Joe's Kansas City Bar-B-Que
Agency: emfluence Digital Marketing
Doug Worgul, Joe's Kansas City,
Ryan Barrows, Joe's Kansas City,
Agency: emfluence Digital Marketing
President and CEO, David Cacioppo
Account Director, Ryan McElhaney
Creative Director, Andrew Perdue
Director of Search, Tyler Barnes
Director of Client Strategy + Content, Chad Anderson
[more]
---