Email isn't dead and it's far from being dethroned as the most effective tactic for marketers. Despite social media being the newer, shinier tool for marketing, which may seem like the best way to build your brand awareness and capture new leads, convincing your social media followers to volunteer their email addresses is still the best way to own your audience.
How powerful would it be if both tools were integrated to work towards your overall marketing strategy? With both channels using different tactics, you can extend the reach of your emails, offer targeted offers tailored specifically for your follower base, and grow your email sign up list at a quicker pace.
As Jay Baer, founder of Convince & Convert writes, the metrics used to measure social and email marketing tactics are similar –
Email subscribes = Facebook "Likes"
Email unsubscribes = Facebook "UnLikes"
Email opens = Facebook impressions
Email clicks = Facebook feedback
Email forwards = Facebook shares
As you think through integrating your email and social media strategy, here are a few things to think through:
Using social media to build your email marketing list
Anyone who already follows you on social media can be automatically considered a supporter of your brand, which means they might also be more likely to join your email list.
To showcase the benefits of following your brand, promote the most popular email content into status updates or tease upcoming emails via status update, and consider these different platforms:
With the use of Facebook and Pinterest, you can use display your newsletter sign-up form by embedding forms to your business page. Make sure to clearly define the purpose of why someone is signing up and set the expectation on what's to come through their inbox.
If you prefer to drive users to your website, you can do so by creating a call-to-action button on your Facebook or LinkedIn profile, which lives on the business page. These call-to-action buttons can drive users to a signup form on your website, lead them to book appointments, shop, download your app, and more.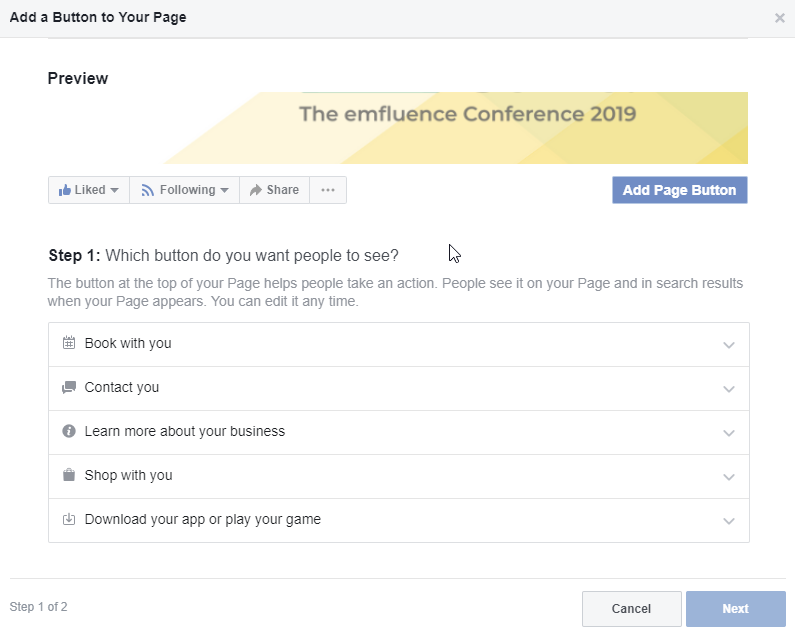 Encourage newsletter subscriptions through social which could lead to a 225% increase in new subscriptions compared to the average daily sign-up rate.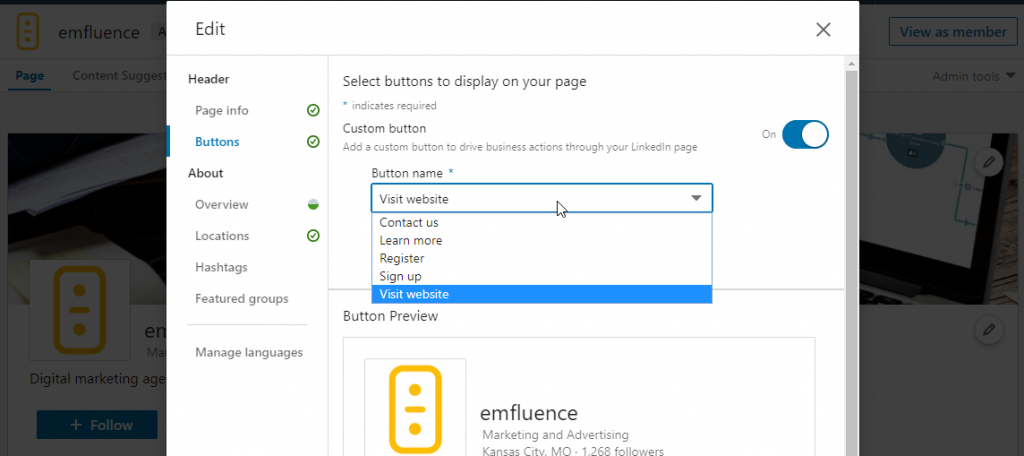 The usage of bio/About Us section in a platform like Instagram can help you present your offer using images and videos. The best way to accomplish this is by creating a post that then drives users to the about us section to click on a link driving them to sign up to your emails.
Have a specific set of people in mind you want to contact? Consider sending specific messages to individuals or groups using LinkedIn's Sponsored InMail. Here, you can either upload a list of target Accounts or Contacts or use LinkedIn's audience builder to find people appropriate to your target. Learn more about LinkedIn's Sponsored InMail in this post, and be sure you're sharing value above all else.
Using email to expand your social media audience
Make your social media channels easily accessible through your emails by adding buttons to the bottom of your emails directly linking to social channels, as an easy win.
Invite your readers to share the email, which will improve the likelihood of getting better conversion rate. This cross-channel promotion has been shown to lead to a 325% increase in new Facebook fans on the day of the newsletter.
If you're already sending a welcome series, consider adding one email specifically inviting your new subscribers to join you on each of your social media channels. As you drive social traffic towards subscription, make sure your email subscribe pages are optimized for mobile.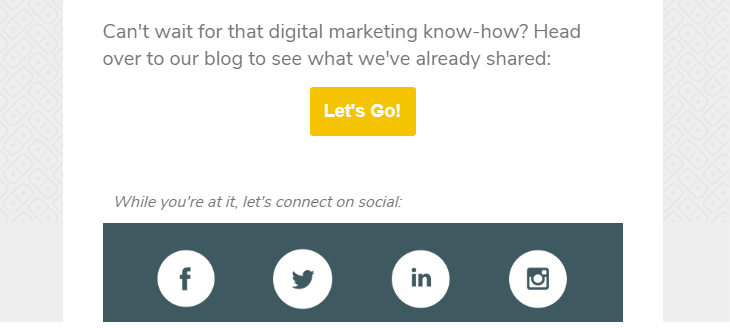 Don't wait for your readers to like or subscribe to experience your social media presence, show your live social media content in your newsletter with the use a tool like NiftyImages, now available in the emfluence Marketing Platform – if you're an emfluence Marketing Platform user, simply click on the NiftyImages icon in the Content section and drag it to your email builder: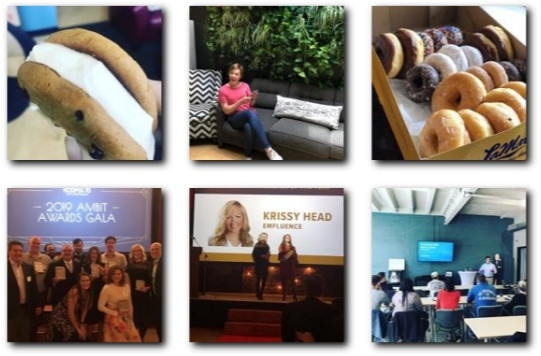 A Thank You page is the page the subscriber lands on after filling up the email list registration form. Use this page and put social share and follow buttons. Just remember to point a landing page URL to the "Share" button and not to the "Thank You!" page URL, because you want their friends to sign up on your list.
Conclusion – The goal is not to get an email notification opt-in or a "Like" from your social channels, but instead to get both. If you're asking for one, you should always ask for the other. Exposure through email and social will allow for more people who will get a chance to learn about your emails and in return, you will have a higher chance of growing your email subscription list.
---