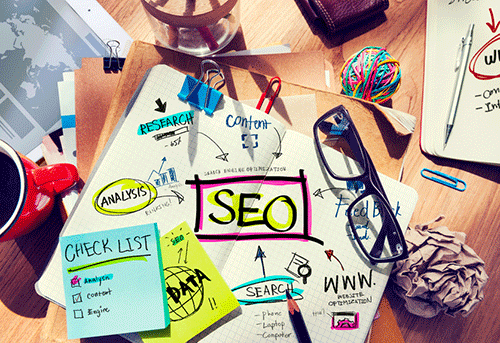 Trust me, I get it. Seeing results, and fast is one of the things I love the most. But what happens when achieving results – good ones at that – takes time?
This is one of the struggles SEO consultants face every day. As an Account Manager, it is my duty to manage your expectations, as the client, through this process. If expectations are not properly set in the beginning, it may lead you to frustration and not understanding what your SEO team is trying to accomplish, and therefore wanting to abandon the work that is being done, which can result in losing return on investment.
Setting [the right] expectations out of the gate is key
Let's face it, Search Engine Optimization is a key strategy to ensure the visibility of your website, and help meet your online goals. SEO is a long-term practice, and results can take time to surface.
As a way to help you understand the process, we start setting expectations during the assessment period, by defining the direction we, the agency, will take to win top-ranking positions for your website on Google, Bing and other major search engines.
SEO roadmap
There are many moving parts to an SEO campaign and having a roadmap that lists the items to accomplish and the actions we will take to fix & optimize your site, can be the best tool. A solid roadmap can consist of:
Content – Identifying the kinds of optimized content pieces to be created on an ongoing basis.
Strategy – Ability to target a distinct group of consumers who are in the market for the specific products and services you offer on your site.
Link Building – The process of acquiring high-quality hyperlinks from other websites to your own to help put you ahead of your competition.
Page Speed Optimization – How quickly your webpages load, which is increasingly becoming a differentiator for search engines.
Ranking –The analysis and selection of keywords in order to achieve and maintain good keyword ranking.
Meta Tag Descriptions – To help increase your chances of a person who is searching for what you have, by clicking on your search engine result.
When it comes to SEO, other services may need to be provided like web design, social strategy, software development, and more. All of these elements come together as a part of the search algorithm and are of great importance to the overall SEO achievement.
SEO takes time
Smart SEO will take time. When you get started with an SEO campaign, you may not immediately see much improvement in website visits or keyword ranking. This is why it is imperative that the communication lines stay open in both directions between your SEO team and your Account Manager.
As an agency – it is our duty to set goals, provide you with status updates on tasks and accomplishments met by our team, and even present you any setbacks we may have encountered and solutions to overcome.
As a client – it's important to share industry expertise and insight since you know your business better than anyone else.
As you venture into SEO, know that it is not a sprint, but a marathon that we are well prepared to take on, and will be there for you every step of the way.
---