Quality over quantity is usually a solid life motto to live by, and your newsletter email list shouldn't be any different. If you want to grow newsletter subscriptions, start by placing emphasis on opt ins (i.e., people who signed up for your content). Quality users that have chosen to opt-in want to see your name in their inbox, look forward to receiving your content, and are typically your highest engaged customers that are likely to convert. However, getting opt-ins for that healthy list can sometimes seem more like a marathon than a sprint. Don't be discouraged. Below are some suggestions on how to grow (and how not to grow) your newsletter list.
Grow Newsletter Subscriptions with Website Modals and Sign-up Forms
Sign-up/opt-in forms and modals are one of the easiest options to getting users to sign up for newsletter on your website. Ideally, the form feeds your marketing automation platform or CRM, or both, and saves the data submitted on the subscriber's contact record. The best thing about modals and sign-up forms is that once they are made and feeding the data to the proper group, there isn't much need for maintenance.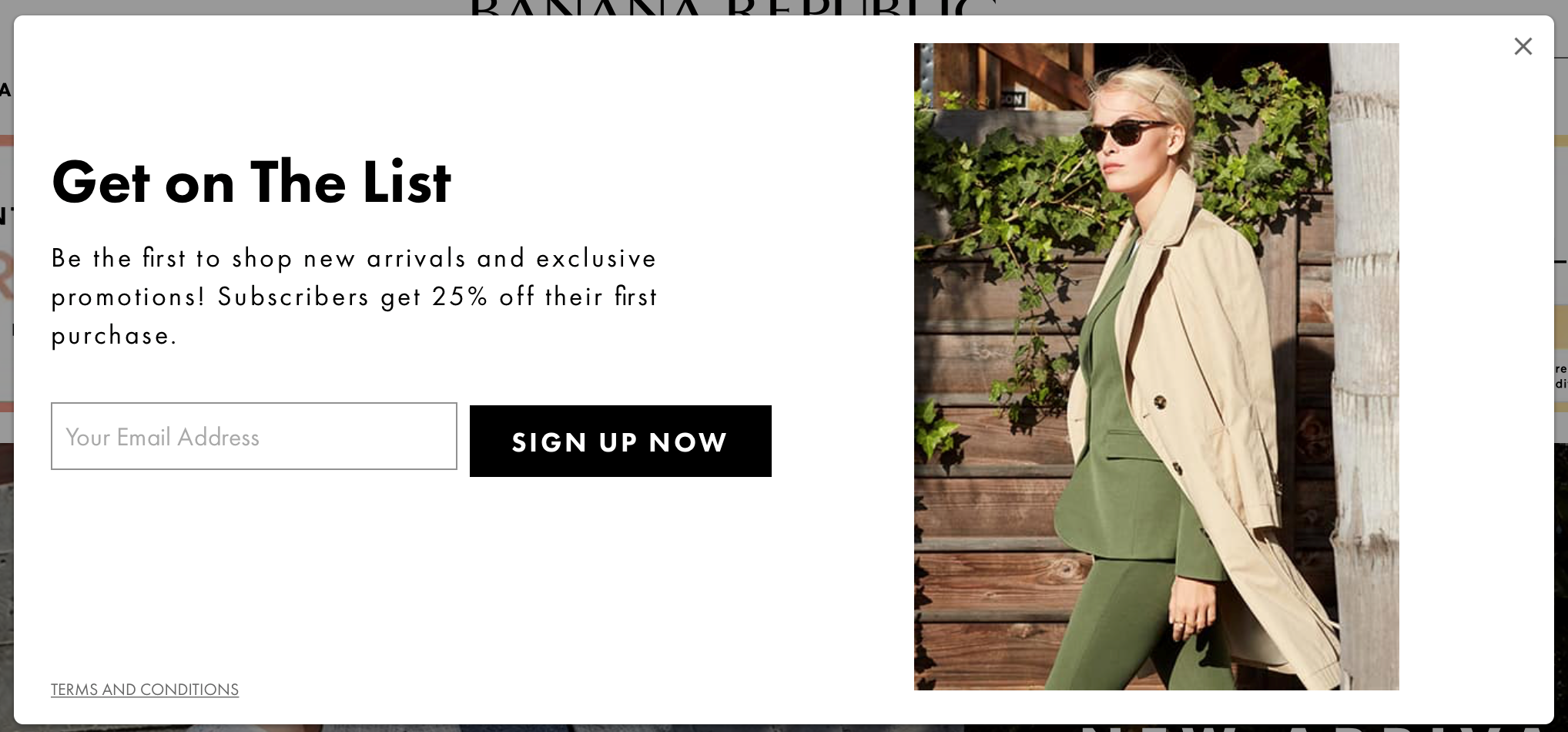 If you are going to have an opt-in form on your site, only ask for the data that you'll be using in the future. Do you typically personalize emails or subject lines? Then it would be ideal to collect a name. If you have no intention of calling this user, you probably don't need their phone number. If there are too many fields for a customer to fill out, you run the risk of them abandoning the form completely.
Not sure how to use the emfluence Marketing Platform to set up a form on a modal? Check out the step by step instructions.
Pro-Tip: Set a frequency limit on the modal so visitors aren't always having their experience paused when they visit your site.
Don't be afraid to be up front with your audience with what they will get out of your newsletter either. Penzey's Spices does a great job outlining what their newsletter subscriber receive – recipes, stories, and special offers. What is even better? The newsletter contains what it says it will – recipes, stories and special offers.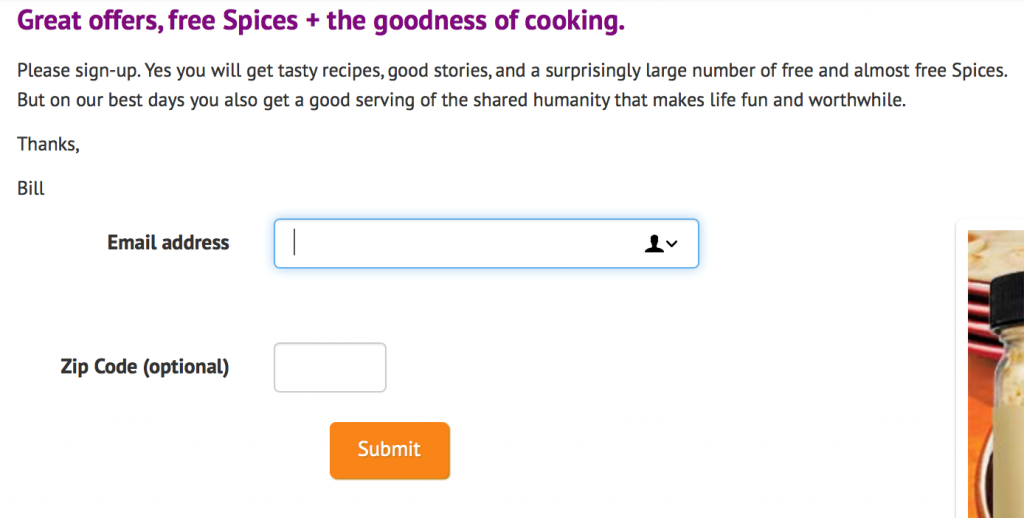 An opt-in form is also a great opportunity for a user to set their preferences on what they want to hear about from you, or where their preferred location is to purchase your products. Do you offer various service lines, or do you have different types of content that may not be relevant to your audience as a whole? Allowing preferences keeps the content relevant to your audience.
If you don't want users to set their preferences at the time of sign-up, check out our download to see how you can incorporate collecting additional data into a welcome email series.

Pro-Tip: Using a custom opt-in form allows you to query records into specific groups based on saved preferences for future communication.
Grow Newsletter Subscriptions with Social Media
Social media channels are another low maintenance option to getting newsletter subscribers. Facebook makes it incredibly easy to include a CTA button near the cover photo that can link over to a landing page with a form.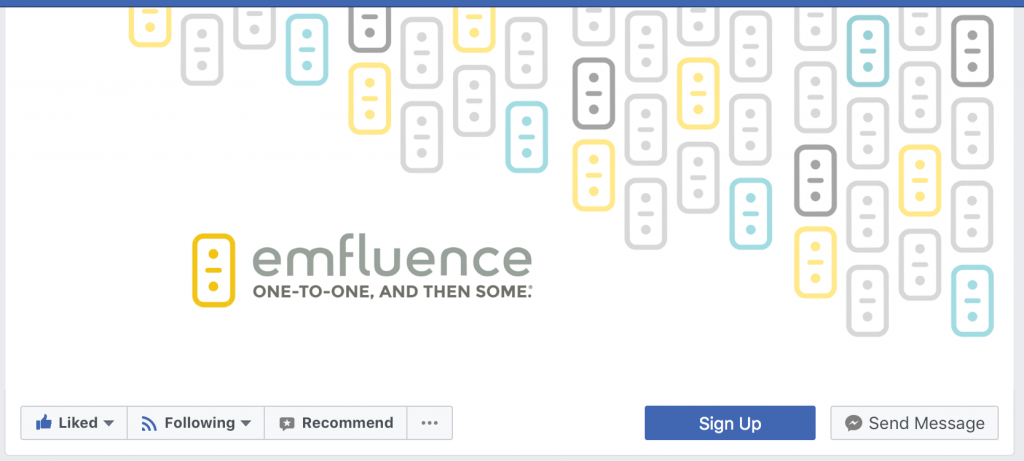 Another low-maintenance option for linking to your subscription form is utilizing prime real estate of your Twitter profile known as the "Pinned Tweet". The pinned tweet is permanently fixed at the top of all tweets from your account, located just under your bio. It is extremely easy to pin a tweet:
Go to your Twitter profile.
Find the Tweet you want to pin (enticing copy and color images help!)
Click on the three dots.
Select "Pin to your profile page."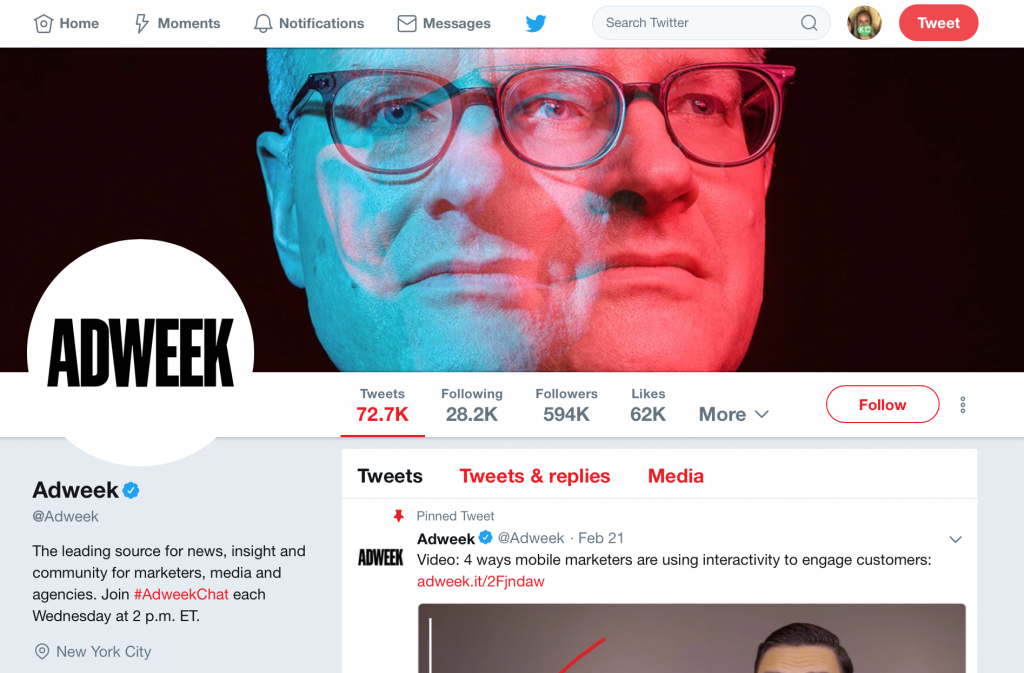 Pro-Tip: Use trackable links to for the landing page URLs to track where newsletter opt-ins come from.
Grow Newsletter Subscriptions with Blog Post Script
If your company has a blog but puts out additional content in newsletter form, let people know! A short line at the bottom of your blog template tells users that there are more things out there for them and gives them the opportunity to sign up. The P.S. is one of the most read elements of emails and articles, so why not use it to your advantage?
Grow Newsletter Subscriptions with Email Signature Link
The average person sends about 40 business-related emails daily, so why not use that as an opportunity to grow your newsletter list? That doesn't mean actually asking every person you email to sign up, but rather presenting the opportunity to opt-in.

Unlocking Content is not Consent
Many companies gate sections of their website such as white papers, research findings, special sales and offers. However, because someone gave you their information to read your content does not mean that they have opted in to receive your communication. Including an additional unchecked box allowing a user to opt-in to newsletters does give full consent that a user is interested in receiving communication from your brand.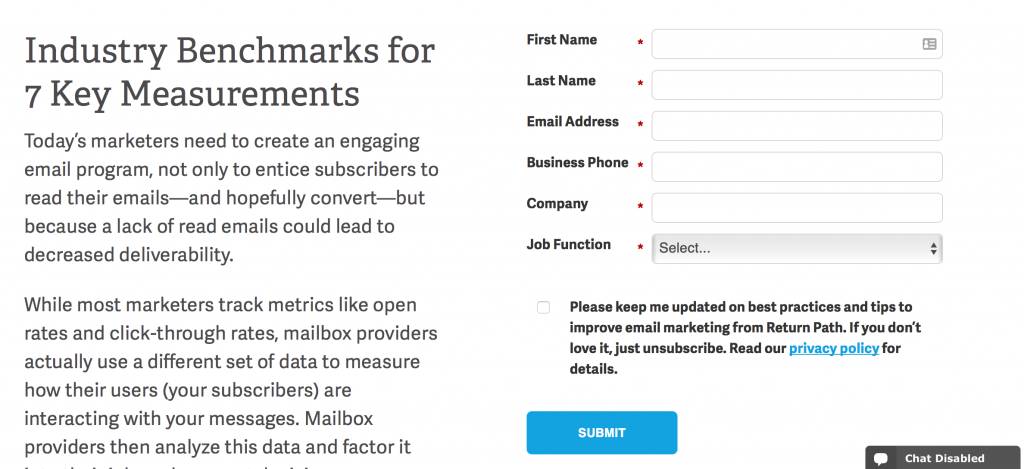 Pro-Tip: When GDPR goes into effect in May 25th, 2018, email marketers not only need to receive consent, but also keep evidence of it. As Litmus describes, "GDPR goes beyond the consent required under the EU Privacy Directive, which is currently in effect across the EU. The new regulation requires that brands collect affirmative consent that is "freely given, specific, informed and unambiguous" to be compliant." This includes:
Not using pre-checked boxes
Not assuming consent is given with silence or inactivity
Keeping consent requests separate from other Terms & Conditions
Maintaining evidence of consent: who, when, what, how, and have they withdrawn consent?
Gathering Emails at a Tradeshow Booth Is also not Consent
Tempting thought it may be, those emails your scanner collected at the last tradeshow are not fair game for email newsletters. Feel free to send that list an email inviting them to subscribe to your newsletter—this is a great idea. But don't assume that they want on your newsletter list simply because they stopped by to grab some pens and swag.
Grow Newsletter Subscriptions with Transactional Emails
Same as unlocking content, using an email address during the checkout process does not guarantee that a user has given consent to receive future marketing communications. Add in a check box for users to add themselves to the newsletter subscription list – just make sure it is not pre-checked.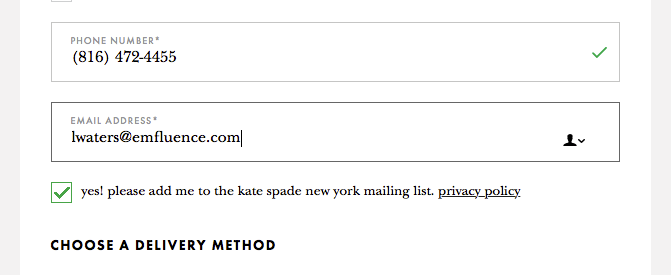 Pro-Tip: If the user subscribes to your newsletter, use the transaction data to personalize and segment the content – ways to use product, ongoing news about the product, upsell compatible products or service lines.
What's Next?
After you ask for the subscription, you've got room to build a relationship with your new contact. Set up an automated welcome series using your marketing automation platform, like the ones we recommend in this download.

P.S. If you liked this post, you might enjoy our newsletter. Receive each new post delivered right to your inbox! Sign up here.
---