In order to be at the top and remain at the top, you must keep a close eye on your competitors. The Godfather spoke true facts when he said, "Keep your friends close and your enemies closer". Who knew The Godfather would be on Team SEO?! The point is, you have to research your competitors to make sure you stay ahead of the game. Doing so with Keyword Competitive Analysis is a great start.
What is Keyword Competitive Analysis?
Keyword Competitive Analysis (also call Keyword Gap Analysis) is the process of identifying valuable and relevant keywords that your competitors seem to rank highly for, but you don't.
Using this process, you are able to find effective ways to compete in a crowded digital world. The goal is to view what you're up against and see where your opportunities are. At times, Keyword Competitive Analysis is often overlooked in SEO and digital marketing strategies while SEO teams focus solely on keywords and backlink opportunities. Without getting insights on where your competitor stands, you can't fully understand where you and your business need to be.
Why You Should Be Using It
If your competitors are getting traffic and ranking highly for relevant keywords, then you will more than likely also rank highly for those same relevant keywords. Analyzing your competitors enables you to see how you're doing in comparison. It shows you new opportunities and inspiration to push you even further.
Using Keyword Competitive Analysis also shows you which keywords are worth the fuss. It reveals which ones you should be targeting. Implementing this analysis helps you discover keywords that your competitors aren't even targeting yet so you will have the upper hand in ranking, traffic, and popularity. Using the right tools can get you just where you need to be….on top!
The Top Four Tools You Should Be Using
Many people think SEO is confusing and difficult and may give up before even trying but, this is why we have tools. Have the tools do all the nitty-gritty research for you and gather all the data you need to reach the top. Here are four Keyword Competitive Analysis tools you should use:
 Ahrefs: One of the top tools all over SEO, Ahrefs is always a go-to tool. Ahrefs provides several features for keyword competitive analysis. Ahrefs Keyword Explorer offers a ton of valuable data. Search your competitors' sites and receive a list of ranking keywords and compare those to yours to see where you stand and where you should be.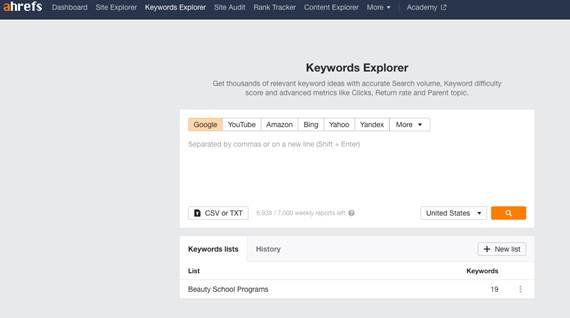 2.  Moz: Moz is another fan favorite. Moz gives you depth of the research it compiles. It offers many useful tools that assist you in analyzing your competitors' keywords. The Domain SEO Analysis Tool shows websites that target the same keywords as you, identifying them as your competitors. Also, Moz's Keyword Explorer will help compare your keyword rankings to your competitors.
3.  SpyFu: SpyFu is another popular tool. Unlike other tools, SpyFu focuses on competitive research only. It can provide a ton of data on your competition. With SpyFu, you will be able to discover an immense amount of information about search volume, rankings and more. Using the Kombat feature, you can compare up to three domains against each to see how competitive they are.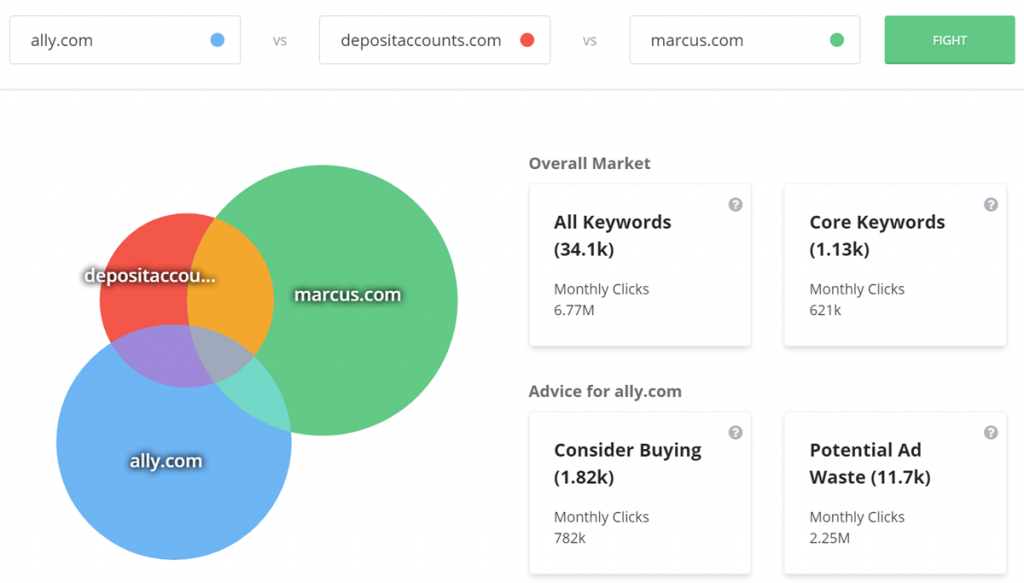 4.  Semrush: Semrush is another powerful tool that assists you in keyword competitor analysis. This versatile platform is perfect for competitive research. It allows you to review which keywords your competitors rank for and compare your keyword rankings to those other sites. You can search by URL or keyword, filter results by area and more. Semrush helps your website by doing keyword research and a full site audit. You also have access to a full competitor research audit.
Spying on your competitors is beneficial to your SEO and digital marketing efforts. Take the time to find the right tools to do the job and discover those top-ranking keywords. Don't be a carbon copy of your competitor, but go further in your research to prove you are number one and not number two!
Need help with SEO? Contact us at expert@emfluence.com!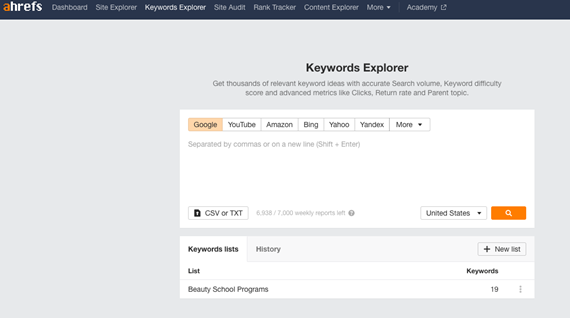 ---