Email personalization continues to be a top email design trend. And with more marketers putting an emphasis on data quality, there are many opportunities for maximizing the impact of personalized messaging. Beyond incorporating first name variables into the subject line or body to boost engagement, brands can use personalization to serve the subscriber. If the data is accurate, timely, and serves a purpose, it's likely to benefit the subscriber in ways that are advantageous for the brand. Here are a few examples from my inbox of ways brands used personalization to be helpful, which boosted the email's effectiveness.
Examples of Helpful Email Personalization
Cart Abandonment Reminders
The most obvious way brands and subscribers can both reap benefits from email personalization is with abandoned cart emails that showcase the specific items left in the shopping cart. Remind me what items I wanted to buy and give me a quick way to revisit my cart and purchase, and we both win.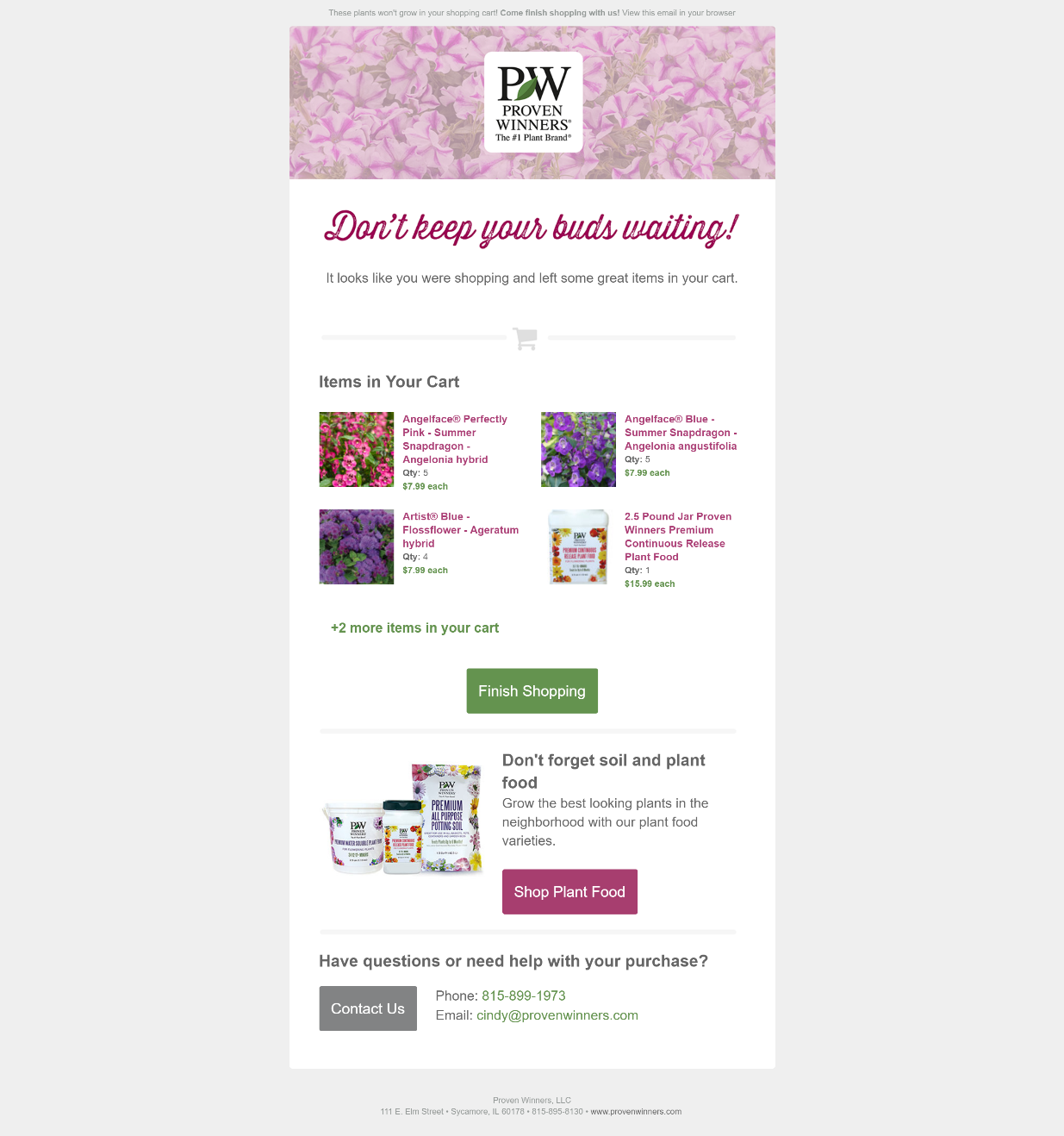 Timely News and Offers
Similarly, if you send me a timely bit of information, or an offer that's laced with convenience, I'm not only much more likely to engage, but I'm thankful for the consideration.
In the first example below, 1-800 Contacts is reminding me that my contact prescription is about to expire, and just as I'm getting ready to gripe about how often I have to get eye exams, I see an offer for a quick way to reorder. Of course, I do it immediately, or create a reminder to do it, so that I don't repeat college days and go months with the same lenses because I thought I was too busy to get to the eye doctor and consequently let me prescription expire.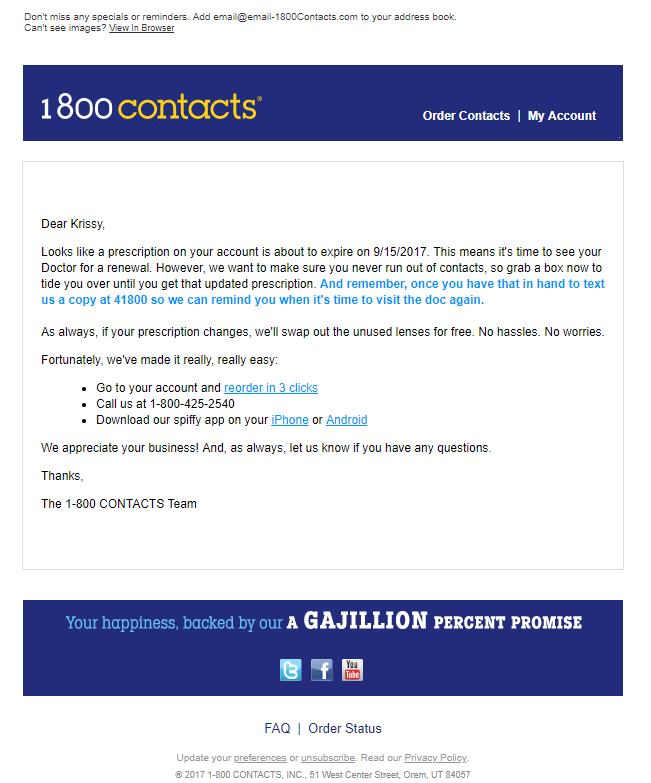 In the second example, BabyCenter is sending me parenting information and tips for my 2-year-old. I get these emails weekly and always look forward to reading them, because it surprises me how on point the developmental descriptions are (i.e. My Preschooler this Week) with my daughter's behavior and milestones. If she hasn't already been exhibiting the behavior by the time I read the email, it's given me a helpful head's up on what's to come, as well as links to other articles addressing recent concerns. It's empathetic content marketing at its finest, which bodes well for the advertisers featured in these emails.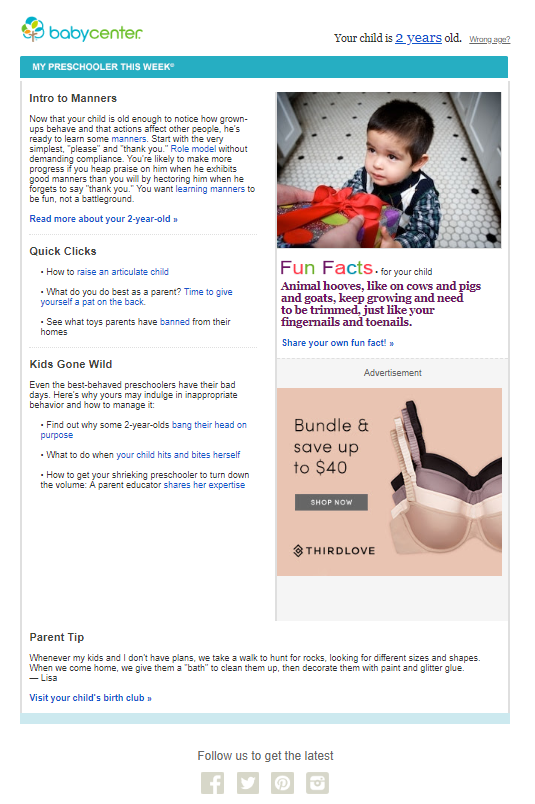 Action Needed Reminders
After I cancelled my cable, I received Google's "reminder to return Google Fiber devices to avoid device fees," complete with the address of the space nearest me and the specific items I need to return. They could not have made it easier for me to disengage with that particular service, which leaves me with a positive brand experience and reason to keep using them for my internet service.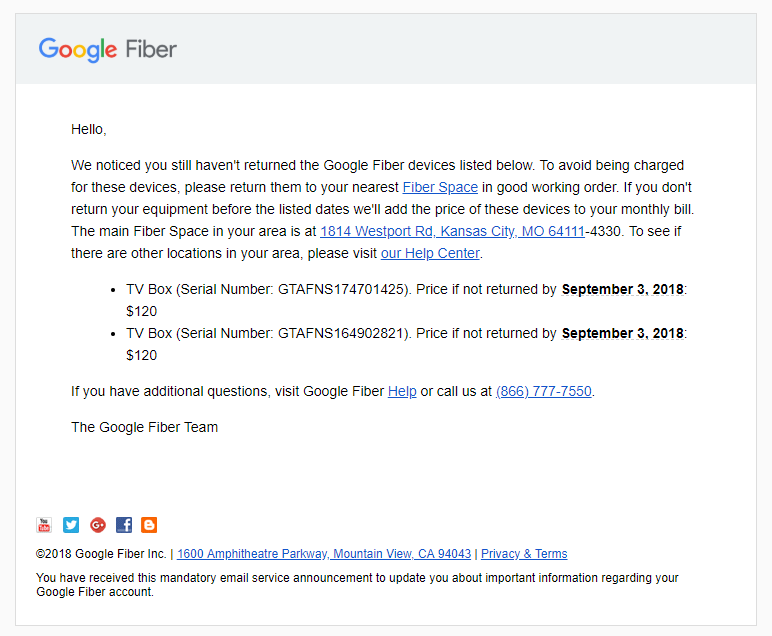 Progress Reminders
PMI's reminder of days left to complete my PMP application is a lead nurture email of sorts. I've created my account and they're following up to make sure I make it through to application payment. It's also a very effective encourager for me to wrap up the necessary documentation and prep needed to finish my application. In other words, it's a win-win.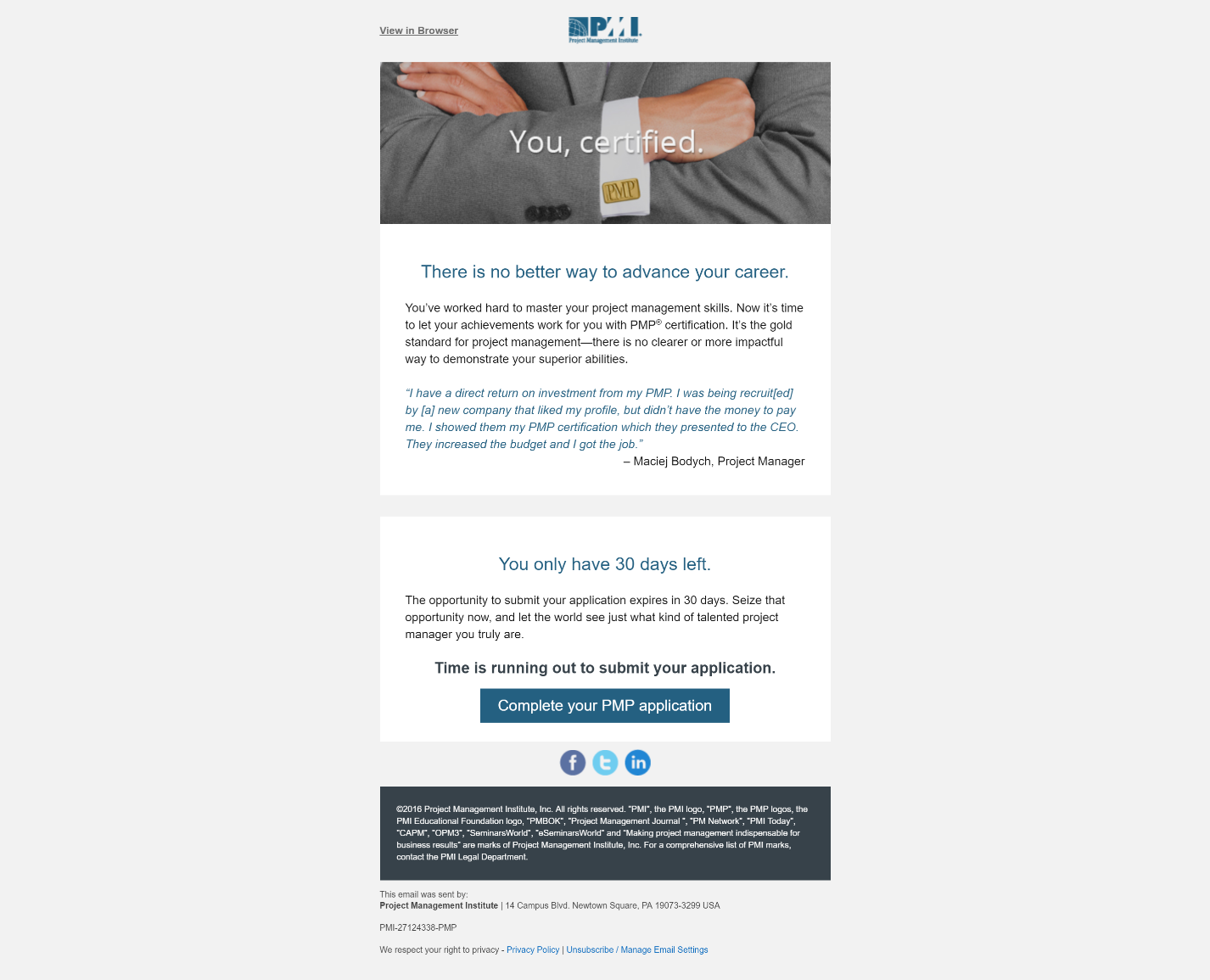 Southwest's Mid-Year Summary email is a unique recap of my relationship with the brand, which is what a loyalty program email should be. Although the main benefit to me is merely a summary of points earned, it also encourages me to keep flying with Southwest (and find out how many points remain to a free flight).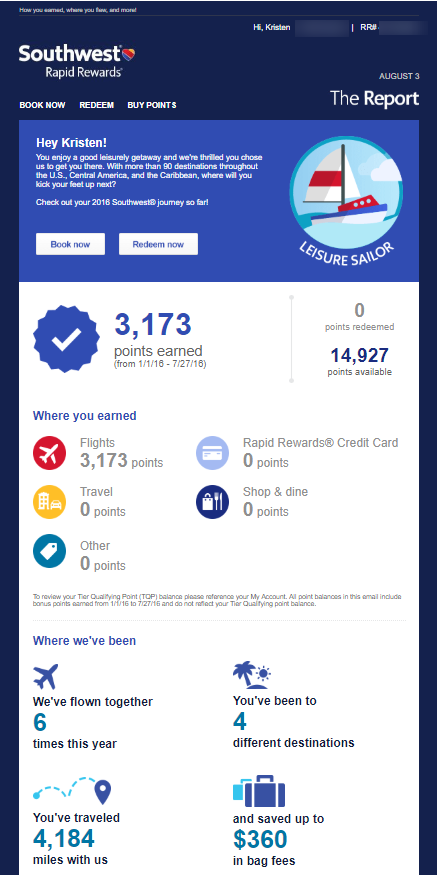 Email personalization can boost an email's effectiveness when done thoughtfully. As always, it's important to find a balance between too much personalization (creepy – and with GDPR in the air, risky) and none at all (missed opportunity). Brands should consider the utility and necessity of the personalization strategy to find that balance. When it comes to brands investing in improving the subscriber's experience or imparting a positive brand experience, what goes around comes around.
Want more like this in your inbox? Subscribe to our newsletters here.
---