One thing we hear often at emfluence is how unavailable digital marketing education seems to be. Sure, you can take another 1-hour webinar on LinkedIn, but where can you find a seminar on strategizing and integrating every aspect of your digital marketing?
The answer is in Kansas City, November 9th.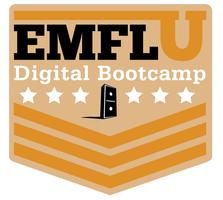 Announcing emfl-U: Digital Bootcamp
Everything a marketer MUST know about growing their business online… In 1 Day.
Learn 10 things you should always do and 10 things you should never do and hear stories of those that kick a$$ in the areas of:
Web Design & Development
Search Engine Optimization (SEO)
Online Advertising (Google, LinkedIn, Facebook)
Social Media
Email Marketing
Mobile & Text (SMS)
Wednesday, November 9th at Boulevard Brewery
9:00 a.m. – 6:00 p.m. (including happy hour, of course)
Learn more about the sessions and the takeaways: http://bootcamp.emfluence.com
Top 5 reasons to attend:
Experts from each area of digital marketing share what makes them good at their jobs.
Case studies from local and national brands on what is working today in social, email, search and mobile marketing.
A marketer's checklist of how to make your website your best sales person, from navigation to user experience to mobile optimization.
Actionable upgrades to your digital marketing plan starting now, solider!
Happy hour featuring Boulevard Brewing Company's awesome brews.

---