When two brands come together to create a campaign that works, it's a beautiful thing. Brand partnerships and co-branding efforts can strengthen audience impressions and elevate the love of a brand to a whole new level. Here are the 5 best brand partnerships that will have you humming Jack Johnson's "It's always better when we're together" (especially this Valentine's day):
GoPro and Redbull associate with a lifestyle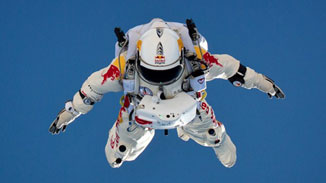 Both GoPro and Rebull have embraced extreme sports, and in some ways, have created their own cultures of documenting insane human feats. So when the two brands announced their partnership in 2013, it felt like a natural match. Redbull continued to come up with ridiculous things for humans to do and GoPro was there to document each stunt. This year, their co-branded February 2nd commercial featured the story of skydiver Felix Baumgartner's Red Bull Stratos space jump from over 24 miles above Earth.
Takeaway: This brand partnership works because it cements RedBull and GoPro in the thrill-seeking lifestyle their customers strive for.
Olay and Dawn solve a customer problem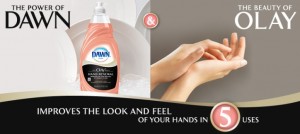 A co-branding effort that solves a customer problem may seem like a "duh," but it's not nearly common enough. Dawn and Olay made a smart move with their co-branded Hand Renewal product. Recognizing that washing dishes dries out hands, especially in the winter, Dawn and Olay partnered to create a product that gives skin Olay smoothness while getting your dishes clean with Dawn.
Takeaway: This partnership works because both brands focus on their strengths and use them to deliver a unique combined value to the customer.
ASPCA, Uber and Cheezburger bring on the warm and fuzzy factor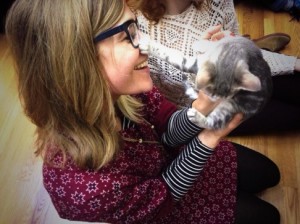 In honor of National Cat Day on October 29th, the ASPCA, I Can Has Cheezburger and Uber teamed up for the "I Can Has Uber Kittens" event. For three days in three major cities, participants could donate $20 to the ASPCA to have a kitten delivered for them to play with for a short period of time. Uber drivers rushed kittens around New York, San Francisco, and Seattle, while Cheezburger supplied cupcakes to donors and matched their donations.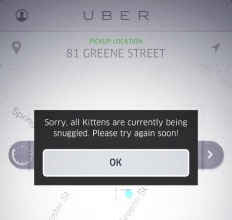 There was a social media storm of people posting about their "Omg, I just got a kitten delivered to me for the next 20 minutes" moments. The kittens were in such demand that there was even a shortage of furry friends to go around!
Takeaway: This partnership worked to bring warm and fuzzy awareness to all three brands, and also brought attention to a great cause. Plus, ASPCA got to walk away with full proceeds. That's a win-win-win.
LEGO and Chrome create an experience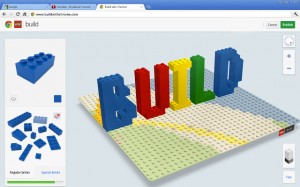 Leading up to the release of the LEGO movie, LEGO and Chrome struck up a brand partnership for the "Build With Chrome" online LEGO simulator. Users can build just about anything with virtual LEGO blocks (without the pain of stepping on the little bricks when they end up all over your floor). They also integrated Google Maps so builders can pick real plots of land somewhere in the world and then publish their creation for the community to see. Users could potentially recreate entire real cities using digital LEGOs.
Takeaway: This brand partnership works because it creates an experience where users can actively engage with both brands. It allows them to create something of their own and feel a sense of ownership while being part of a greater community that loves LEGO and Google.
Pinterest shows how it's done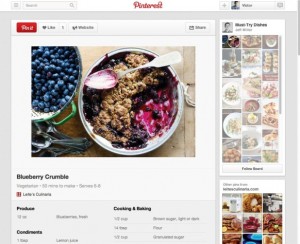 Pinterest has partnered with major brands like eBay, Netflix, ModCloth, Kraft and more to demonstrate each of Pinterest's new product offerings. They didn't stick with one brand, but took an almost case-study approach, using brands from multiple categories, allowing Pinterest to show off how their features work for different types of businesses. Since their announcement of "Rich Pins," Pinterest has published blog posts documenting big brands' successes and offering tips on how to run your own campaign with Pinterest.
Takeaway: This partnership works because while the big brands are a sexy way to show off new features, they also reap the benefit of some PR from Pinterest, sharing how great they are. Plus, case studies are nothing new – this is just one way to approach it! What's not to love?
Sometimes, it takes two to make the most marketing impact. These are my 5 favorite brand partnerships. What are yours?
---