If you are a digital marketer, then odds are that you touch content production in one way or another. That also means that you're well aware of the myriad of tools out there that can help streamline development and help you produce like a pro. This post highlights a few of my favorite "content things" that I use on a daily basis to improve and streamline the production process.
Let's get one thing out of the way: these are not content hacks. These are tools, plug-ins and browser extensions. "Hacking" is a marketing buzzword and something that should be reserved for when you decide to go nuts on that modular storage piece you got from IKEA, not your brand's content production. (Although, to be fair, have you seen the amazing things that can be done to upgrade the BESTÅ TV unit? It's quite impressive.)

1.) Canva

Where to get it: Canva
Why I like it and how to use it:
Canva is a Web-based graphic design program that is simple and intuitive and can turn you from a design novice into a pro. No Photoshop, no problem. Canva offers dozens of design, photo-editing, and graphics tools – in addition to a library of thousands of free design elements, layouts, and fonts and a library of more than a million premium stock images that can be purchased for just $1 a piece.
One of the slickest features is the pre-sized and formatted design dimensions for various Web applications: Facebook, Twitter, Instagram, Pinterest, and Tumblr posts, social channel cover photos, social ad sizes, and header graphics.
Canva offers a library of free design elements, charts/graphs, iconography, and typefaces that will more than suit your creative needs. You can also upload and save your own logos and style guide elements to have available to you at any time.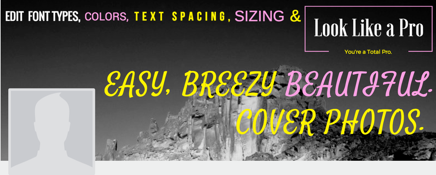 Pretty sweet Cover Photo, eh?
Additionally, Canva offers fairly advanced photo-editing capabilities with pre-set filters and manual tools to tweak brightness, contrast, saturation, tint, blur, x-process, and vignette. Six quadrillion options.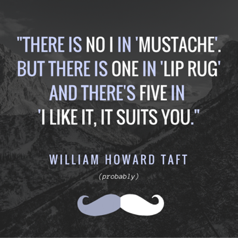 Need a quick Instagram or Facebook post?
Drop in your inspirational text, choose some complimentary colors and the appropriate mustache icon and you're done.
2.) Grammarly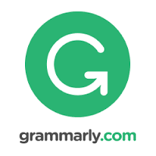 Where to get it: Grammarly.com
Why I like it and how to use it:
This tool checks your text in real time against over 250 advanced grammar rules: subject-verb agreement, article use, irregular verb conjugations, modifier placements, and other common contextual spelling and phonetic mistakes. The paid version even checks for plagiarism issues for any content pieces that you may have outsourced.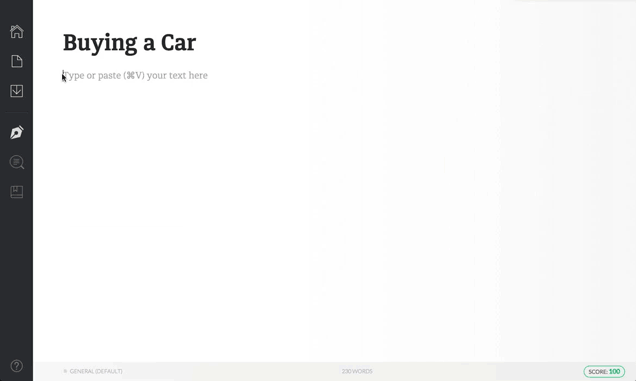 grammarly will also learn your writing style over time and make synonym suggestions to help punch up your vocabulary in certain areas to ensure that you sound like a pro to your audience and filter your writing through various levels of strictness (General, Academic, Business, Technical, Creative, etc.). Not only will the tool learn your style over time but you'll also receive a weekly digest that shows how well you're performing and where you're most often making mistakes so that you can continue to improve your writing skills.
3.) Microsoft OneNote

Where to get it: Microsoft OneNote
Why I like it and how to use it:
The newest version of OneNote, part of the 2016 Microsoft Office 365 Utility Suite, is my go-to application for project planning, research, and data compilation. This entire blog post was created in OneNote. Very meta, no?
Think of it as an unlimited canvas that allows you unlimited space to place any conceivable type of content – copy, URLs, pictures, audio, video, sketches, embedded files – all in storyboard format. It's a wonderful amalgamation of Evernote, Word, PowerPoint, Excel, Prezi, and Google Drive.
The tabbed interface allows you to compile a large amount of data, research, notes, and creatives in "canvas form" – while keeping it as organized or scatterbrained as you want. You have the ability to screen-clip, drag, and drop into the document much quicker and cleaner than in traditional Notes, Word, or PowerPoint or Keynote documents.
The added benefit of the lack of traditional document pages or slides is that there are constraints or bounding boxes that automatically (and annoyingly) shift your content down or off screen. Create as many columns as you need and keep all your data in front of you.
Just look at all this flexibility!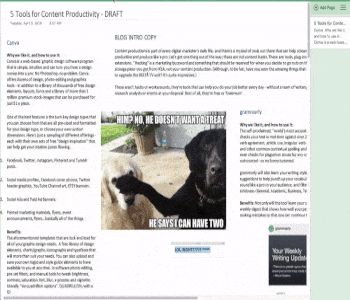 Available for Mac, PC, iPad/iPhone, and Android devices and in a Web-based version – you can access and edit your notes across all your devices.
Auto-share notebooks to your company's OneDrive/Cloud account for easy, live collaboration and note-taking with your team.
OneNote also plays nicely with your other Microsoft tools, and you can easily import Excel files, tables, charts, or design files without major formatting issues.
All of your created notebooks are always available within the desktop or browser-based platform – which means you'll never have to hunt down a physical file, and you can keep all of your great ideas for future content in one easy to reference spot.
4.) Nuggets

My final "nugget" for more productive content creation is called Nuggets.
Where to get it: Nuggets
Why I like it and how to use it:
Nuggets is a plug-in extension for Google Chrome that is designed to help you catalog, record, and remember the interesting tidbits of knowledge that you consume every day. Then, Nuggets sends you timely reminders based on "spaced repetition learning" (science!).
The plug-in allows you to highlight and "record" the interesting bits of content you come across in 200 characters or less and then get reminders sent to you via email. Nuggets aren't designed to save massive articles – just the key points that stood out to YOU. These are YOUR nuggets. There are many like it, but this one is YOURS.
Think of Nuggets as a weekly digest of all the things you saw that caught your attention, but they won't take you off task by forcing to stop what you're doing to save it. So not only is it a turn-key tool to grab interesting pieces of information that you come across and save them for later, but it will also help you learn and remember in the process.
To use the extension, click on the icon, which will then give you a drop-down menu where you can either manually enter the text or copy/paste from the website. Nuggets will automatically assign the page URL for you to reference later on and allow you to tag it as needed so that you can easily sort and browse through your nuggets of info over time.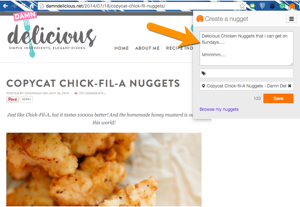 Using the Chrome extension, you can also highlight text directly on the page, and Nuggets will auto-save the highlighted info.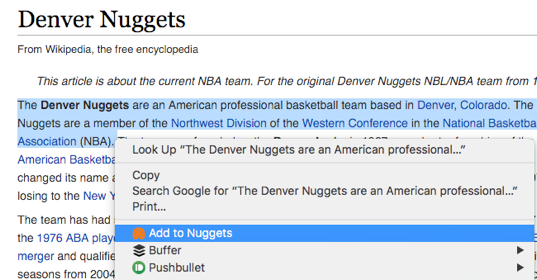 Nuggets is an exceptional extension for when you're on the move and want to flag something for later, be it a content idea, a great quote or stat, a mouthwatering recipe, or information on a historically underperforming NBA franchise.
There you have it! a few of my favorite content productivity things that streamline the processes of insight development, content compilation, creatives, and final proofing. What other tools or resources are you using on a daily/weekly basis? If you have a go-to content or productivity tool, please share in the comments!
---