It's no secret that email marketing is integral to any marketing plan, but getting email strategy to produce a large ROI is not so simple. Maximizing email marketing campaigns takes a blend of testing, creative, list management, user experience, timing, and know-how. At emfluence, we love everything email, and we've got nearly two decades of experience to prove it. We love getting our clients' emails into the inbox, we love seeing the ROI for every email campaign, and we love helping clients track, measure, and improve their way to an email strategy that produces results. We've worked with clients in nearly every business category, including ecommerce and retail, higher education, financial services, travel and tourism, and more.
Our email speakers have taken the stages at Digital Summit, Really Good Emails, Community Summit, Email Evolution Conference, and countless local organizations. They are available for private and public speaking engagements.
Email Marketing Topics
Choose from one of our prepared topics (listed below) or reach out to us to develop a topic that works best for your audience:
Building Better Relationships with Email
Rebalancing Your Email Strategy in a New Marketing Landscape
Almost Everything You Need to Know About Email Design
Email Nurtures That Drive Sales
Writing for Emails: Copy That Converts
A B2B Marketer's Guide to Better Email
Speakers That Cover Email Marketing
President/CEO
As President and CEO of emfluence, David's role is to provide vision for the digital marketing agency and the emfluence Marketing Platform. David has over 20 years of experience in advertising and marketing with a current focus on digital marketing technology and tactics. He is a rare combination of technical expert and communicator. David has spoken at Finnovate, KCDMA, Email Evolution Conference, Helzberg Entrepreneurial Mentorship Program, emfluence's And Then Some Conference, and the CRMUG Summit, among others.
See full bio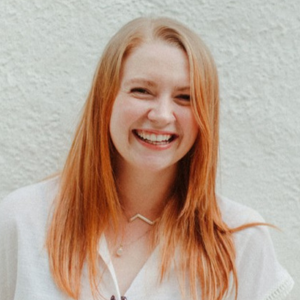 Email Strategist
Miriam Reid, Email Marketing Strategist at emfluence, is a word nerd and strategy lover. She's passionate about creating campaigns that help her clients form relationships with their target audience in the digital space.
See full bio