Things have finally warmed up in the Northern Hemisphere as summer arrives. It's time for vacations, great food, and a surge in flip-flop sales. Just in time for summer travel, Google has been hard at work updating Google Maps for iOS and Android devices, offering new features, like an alert when you should change lanes and more advanced offline map functionality. Google has also been updating their local search metrics, and it's important for restaurants to ensure that this summer's local searchers — both native and out-of-towners — can find you.
The battle for local search dominance still rages on between Yelp and Google. As we made Memorial Day plans this past weekend, 1 in 3 people researched restaurants on a mobile device before making their dinner plans. Fully 50% of mobile users rely on mobile local search to make their decisions. And that brings up a lot of questions for restaurant marketers: Are these diners using an app or just mobile web search to find your restaurant? Where should you be encouraging your favorite customers to sing praises of your eatery? My answer: Restaurants should optimize for Google, ask for reviews on Yelp, and make sure your Name, Address and Phone information (or NAP) is consistent anywhere and everywhere.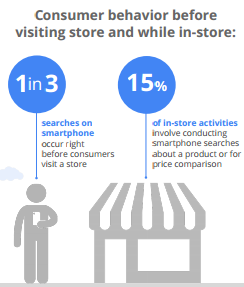 emfluence's research shows that Google Places receives more overall actions than any other local search platform. However, use of Google Places has been on the decline, while Yelp continues to improve. That's not to say that Google isn't still #1, it's more that consumer behavior has changed. As I pointed out in my 2014 SEO tips post that Google's Local Carousel is helping satisfy local search needs before the customer needs to click on any particular link. A review on Google+ really matters only to Google (who also uses various other sources for information). A review on Yelp is pulled into Apple Maps, many smaller local sites, and even to Google (to a small extent). So, local search marketers are forced to divide our efforts if we truly want to make a splash online.

So, what can a restaurant marketer do to turn up the (digital) heat this summer?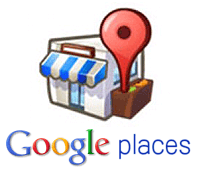 Jump on the Google Carousel:
Ensure that your name, address, and phone number are correct in Google Places, Google +, and Google MapMaker.
Add as many relevant photos as possible that accurately represent your business. Don't end up with a photo of a Minion instead of your food, like Golden Corral above!
Design your mobile-friendly website so that it quickly provides key information. If someone is searching for you on their phone or mobile device, they are most likely searching for a menu, closest location, or your phone number. Make sure they can easily find the information they are seeking.
Optimize your website for the keywords that best match your customers' perceptions and reach your target diner.
Add local schema tags within your site code to improve Google local rankings. Schema tags are html elements that directly inform Google of key pieces of search data, such as each location's address, phone, business name, payments accepted, price range, and even geo-location information.
Strong correlation has been shown between Google+ reviews and Google Local Carousel placement. Build a Google+ review strategy to go along with your social media strategy. Sharing engaging content on your Google+ profile will gain needed attention and reviews.
Add a Google +1 button to your website. Encourage happy diners and advocates to +1 your restaurant if they enjoyed their experience.
Build local ads for Google AdWords that are more relevant to your customers. Geo-target specific locations and use radius bidding to reach consumers who are actually near your stores. Make sure to add location extensions and click-to-call actions for all mobile ads.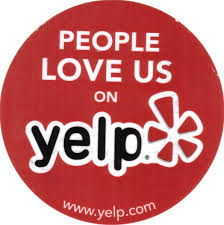 Help People Love Your Restaurant on Yelp:
First and foremost: claim your listing! Visit the Yelp for Business Owners page and click "claim my business." This will make you the administrator for your own restaurant, so you can tailor the page.
Try to fill out every single piece of information requested on the Yelp listing. The more data, the richer the listing. At the very least, verify the Name, Address, and Phone info, and ensure your Google and Apple Maps locations are accurate
Add lots of photos. Photos draw almost 2.5x more attention and encourage customers to try your restaurant for the first time!
Get a sticker for your front door. (Yes, really!) Drive Yelp influencers into your restaurant(s) and encourage them to write honest reviews of your establishment by emphasizing "Check us out on Yelp." Add your customized Yelp link to your website, to your email signature, and to any digital advertising you might create.
Judiciously respond to diner reviews. Honestly responding to customer requests is a good way of showcasing the personality of your business. Don't get too upset about negative reviews, though. Nobody wants to end up like Amy's Baking Company.
Consider adding Wi-Fi to your restaurants and providing the Wi-Fi password on Yelp. Put your Google+ and Yelp profiles on the WiFi splash page (the initial page that shows up when users log onto the free WiFi).
Help your brand advocates create Yelp accounts. All restaurants have "regulars," but those verbal advocates might not have Yelp accounts to sing your praises. It's absolutely fair game to encourage them to signup.
Promote on Yelp. Paid promotion can help garner attention from influencers and add powerful reviews.
Use the same targeted keywords and brand personality in your Yelp business description as with the rest of your local search strategy.

Make the Most of Your Local Search Strategy:
There are more than just 2 players in this game and some of the others can be big influencers, too. Additional platforms to consider are Facebook, FourSquare, UrbanSpoon, AllMenus, Bing Places, TripAdvisor, Yahoo Small Business Local, CitySearch, Zagat, Restaurant Row, YellowPages, Menuism, GetListed, and many more. You don't have to do them all, but you should apply your local SEO strategies anywhere you engage across the web to ensure your information is uniform.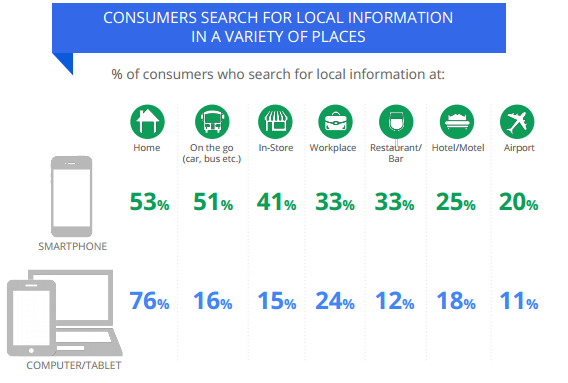 Does your restaurant's local search reputation need a makeover before bikini season? emfluence's Local SEO experts will ensure you're looking your best when vacationers head your way! Connect with an expert@emfluence.com to get started.
---