With Techweek concluding recently, here is a run-down on some cool tools you can use for your business with helpful advice from Techweek speakers.
So, you are in the process of creating your own business. You've spent countless hours brainstorming ideas, building the website, designing and re-designing, and getting the final product out of the window. You've made it this far, but you could use a little help on some internal aspects: organization, SEO, content creation, possibly building tools for your site, or even email marketing. Seems like a lot of work, but we have taken a few helpful tools startup companies can use to improvement your business processes.
Let's start with organization & collaboration: Google Drive & Zoho
You are probably a small team working to grow your business. As a co-founder of startup business, organization and collaboration is key to keep growing and scaling.
You are most likely familiar with Google Drive and all of its many tools but we will start here before getting into more complex systems. Google Drive is a great tool to help you do so.
You can create documents, spreadsheets, presentations, charts and connect them with a handful of different apps Google Drive provides. These documents can be converted into PDF's, emails, Word Documents, or Excel Sheets, if you need to.
My favorite perk: collaboration editing! Any document can be edited by anyone with access to account, leave comments, or if you want to have a brainstorming session, more than one person can have a document open and you guys can go through it together with the changes syncing.
Look back at your revision history of any file you've created on the Drive
If you are looking for an all-in-one application, Zoho is the way to go. Zoho is Google Drive, plus so much more. Zoho is split up into sales & marketing, email & collaboration, help desk, finance, human resources and business process all in one application. How crazy and extremely useful is that?! Let's go into detail about just a few of the different applications on Zoho.
Need a better program management system? Zoho Projects allows you to track billable/no-billable, hours, collaborate with employees with documents/presentations and get chart insights on how projects are moving along.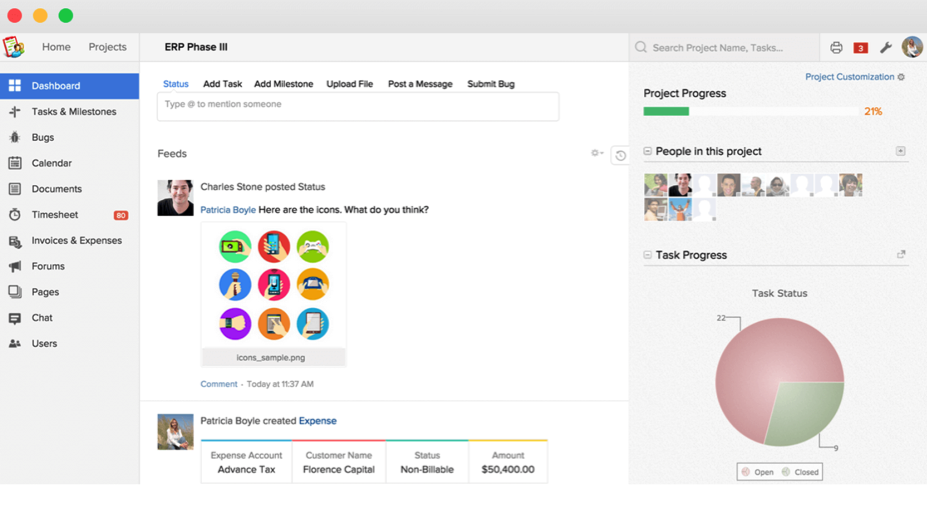 Need to improve your sales & marketing? Zoho provides CRM, Social, Campaigns and Form, Survey and Sales IQ.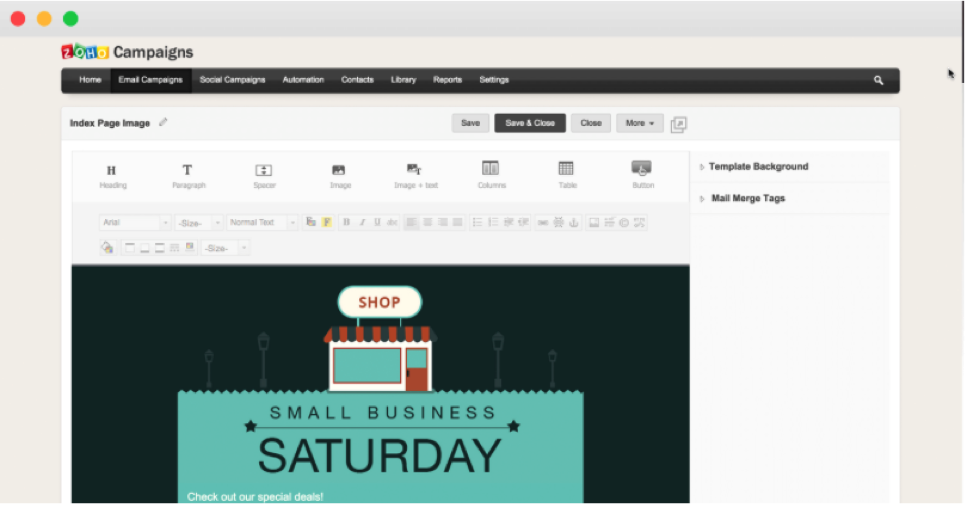 ​Zoho Docs is your online collaboration tool to create documents, presentations, charts to share and edit.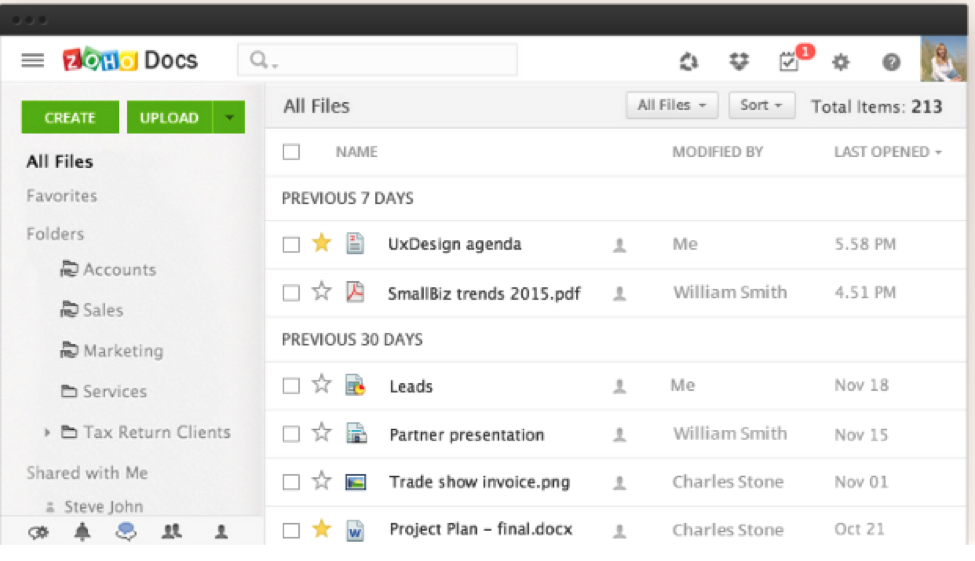 Zoho Books is a cloud accounting software that will help you with your banking, invoices, tracking inventory, and finance reporting needs.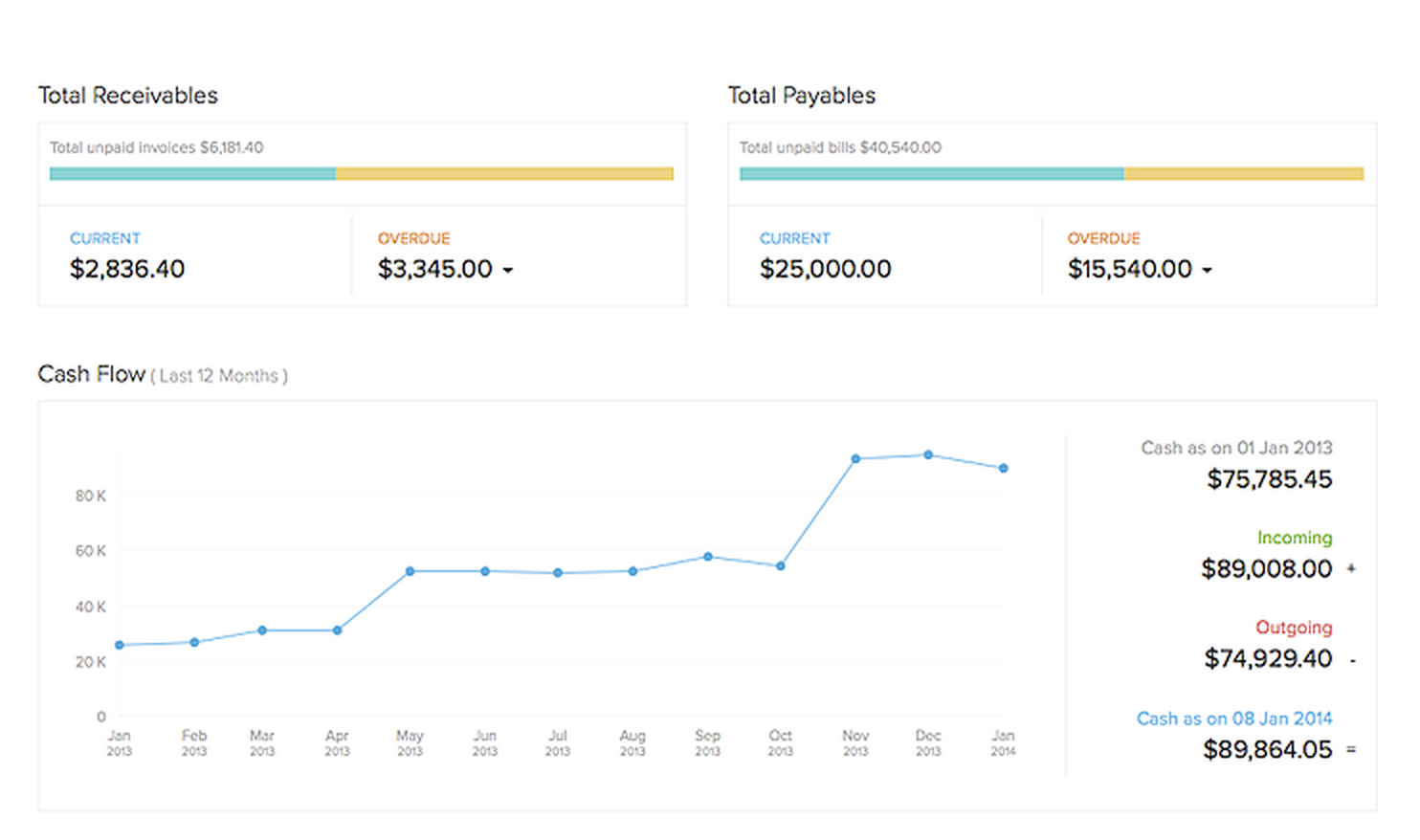 Need Email Marketing? Start with MailChimp
Next, let's talk about email marketing. MailChimp is good for small startup companies looking to design and manage emails, create email marketing campaigns, track email results.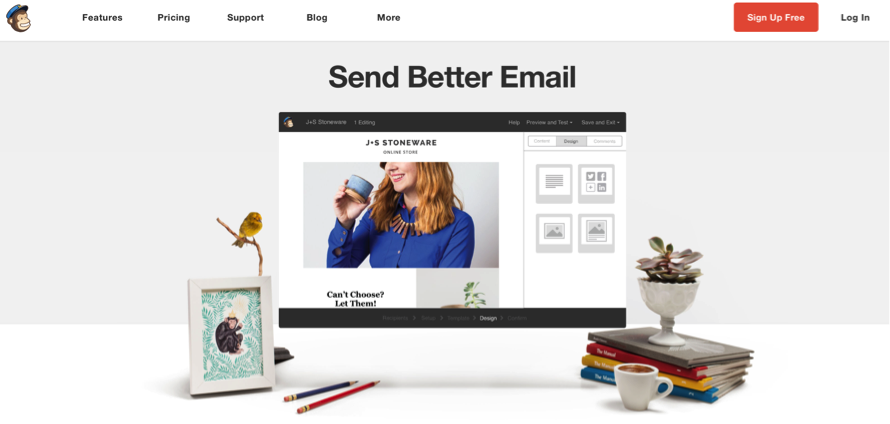 As your company grows, your email list gets bigger and will want more robust email marketing service for your larger email campaigns, we recommend looking into emfluence's Marketing Platform. With the Marketing Platform at emfluence, you can take your business marketing needs to another level including: email marketing, social media, surveys, add landing pages, utilize mobile and SMS and even monitoring your brand as well as your competitors.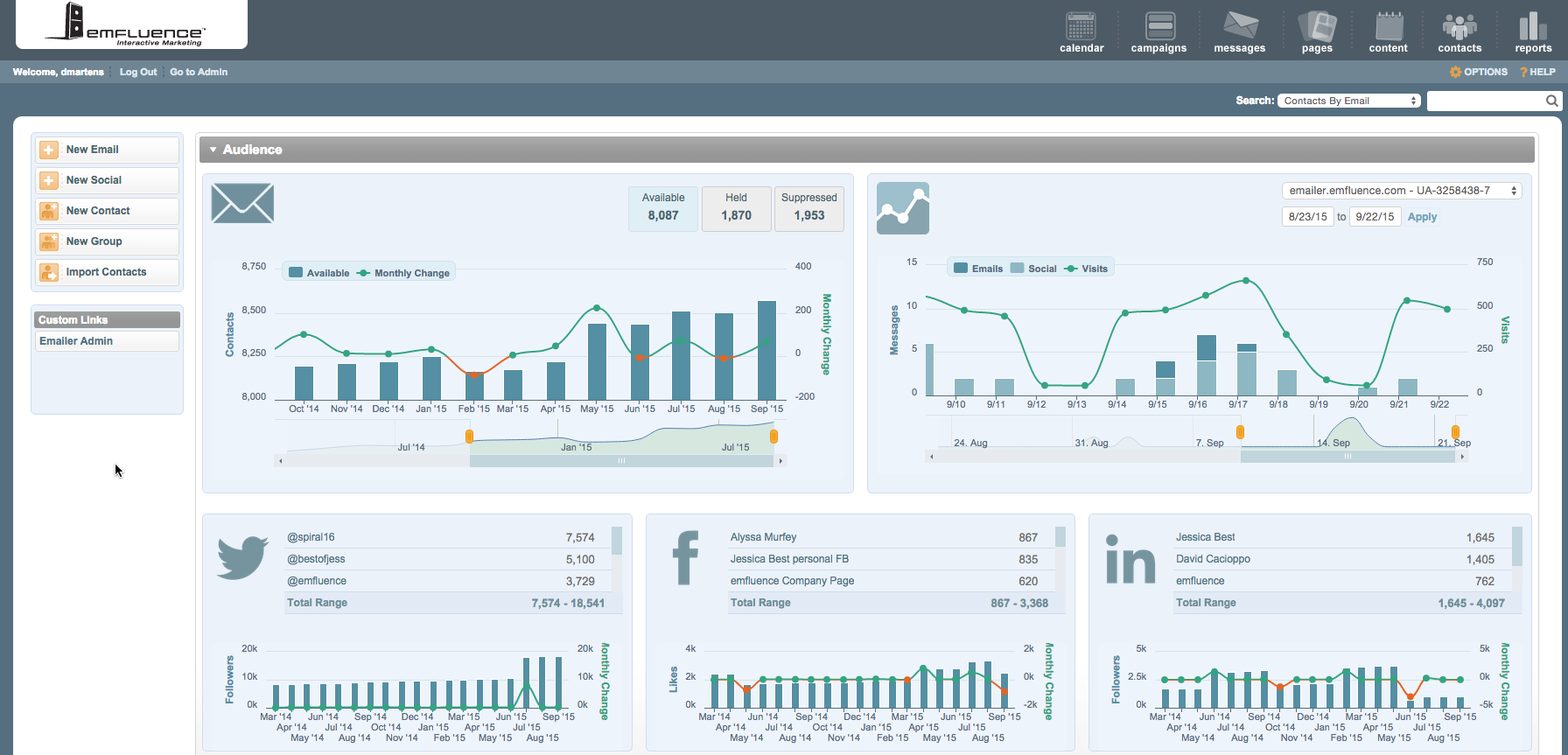 Is your startup missing a designer?
If you need any content creation done or need any work outsourced, chances are there is a freelancer on Fiverr available. Fiverr is an excellent resource to supplement your creative needs. Fiverr gigs include design creation, online marketing, blogs, research, advertising, video animation and much more.
Let's say you need a business logo made. Search "logo" in the services and you will get a list of sellers you can choose from. You can add filters to narrow your search to a service that is more specific to your needs. There is information about the sellers, their ratings, and experience. You can also message the seller if you have any questions before buying the gig. Pretty simple, quick and a great way to get creative content for your business.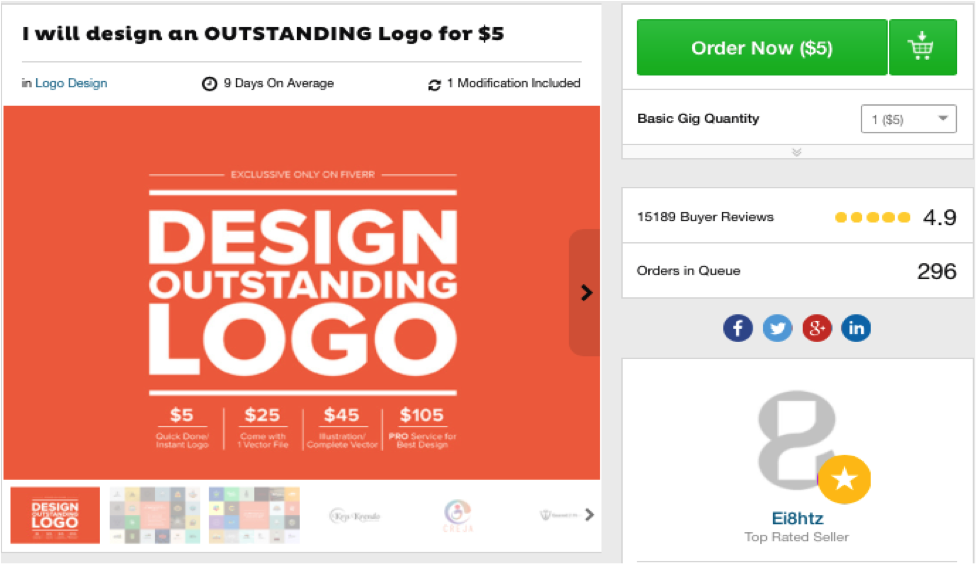 Moz for SEO
Continually optimizing your company's SEO is important to get your business to the top of Google's search ranking. Moz enables you to update your business listing to directories by just a click, research competitor backlinks, get analytics on your social media and content as well as get feedback on new ways to expand your SEO and improve your website.
Make sure to download the MozBar. It's a free extension Moz offers. With the MozBar you can get quick, surface-level metrics of your website or, better yet, of your competitors' websites for link building.

The few things the MozBar shows you immediately is:
PA: The page authority
DA: The domain authority
Spam Score
Social Media Metrics
You can also do a Google search for link building and get an overview of your competitors PA, DA, PA, and a full link analysis.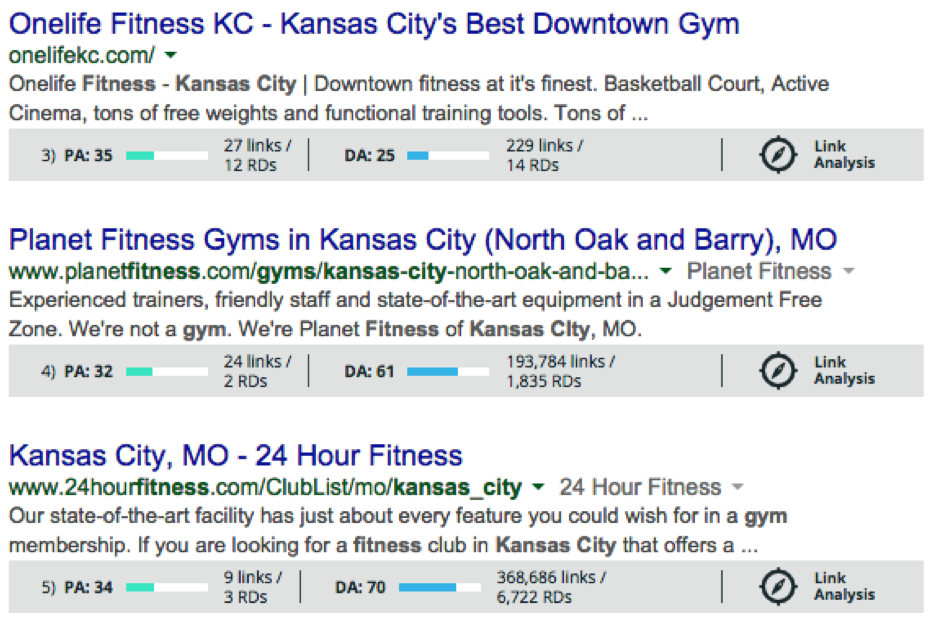 Baremetrics: The Build V. Buy Calculator
Baremetrics primarily is for Stripe analytics, but the is calculator tool is a great useful addition. Have you have wondered if you should buy your own software, or just buy it? but weren't sure if the time value is worth it? The Build V. Buy Calculator allows you to plug in numbers break down the cost of doing it yourself v. sourcing it out to another party. Pretty Neat!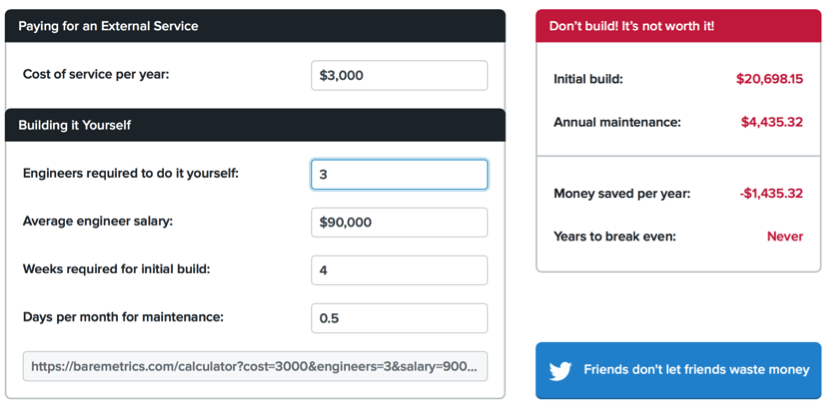 Building a business is never easy as it takes time and many resources. There are many different moving parts that pull a business together; having the key resources to keep growing is a must. Hopefully you will find these tools handy and will implement them into your own business.
[more]
---