As is customary for many people around this time (okay, maybe I'm a little late), it's time to make some predictions on the biggest trends I believe will dominate 2018 SEO trends discussions in the coming year. As everyone knows, mastering the Google Dance is not easy…they keep changing the steps to keep us on our toes. Nonetheless, we've wrapped up the seven trends we think will come into play this year.
Mobile First Index – Go Beyond Responsive
On November 4th, 2016 Google began "testing" its mobile-first index. This will begin to slowly roll out over the next few months. For years people have been preaching about the need to optimize for mobile…and now you are literally running out of reasons not to have a mobile-first customer experience. Among a selection of our clients, mobile traffic has increased by 38% in 2017 as compared to 2016. In some cases, mobile traffic has surpassed desktop traffic, but in all cases the gap between mobile and desktop is shrinking.
Side note: while we are seeing the traffic numbers from mobile increase significantly, this is not necessarily translating to revenue and conversion metrics. In other words, mobile users may not be sales ready, so mobile seems to be an early-phase channel in a lot of cases.
So if you still don't have a mobile-first experience, make 2018 the year that you fix that. It's time to pay attention to your customers and how they are engaging with your website.
"Position Zero" (aka Featured Snippets)
Have you ever done a search on Google (or Bing…not playing favorites here) and found a result that looks like this?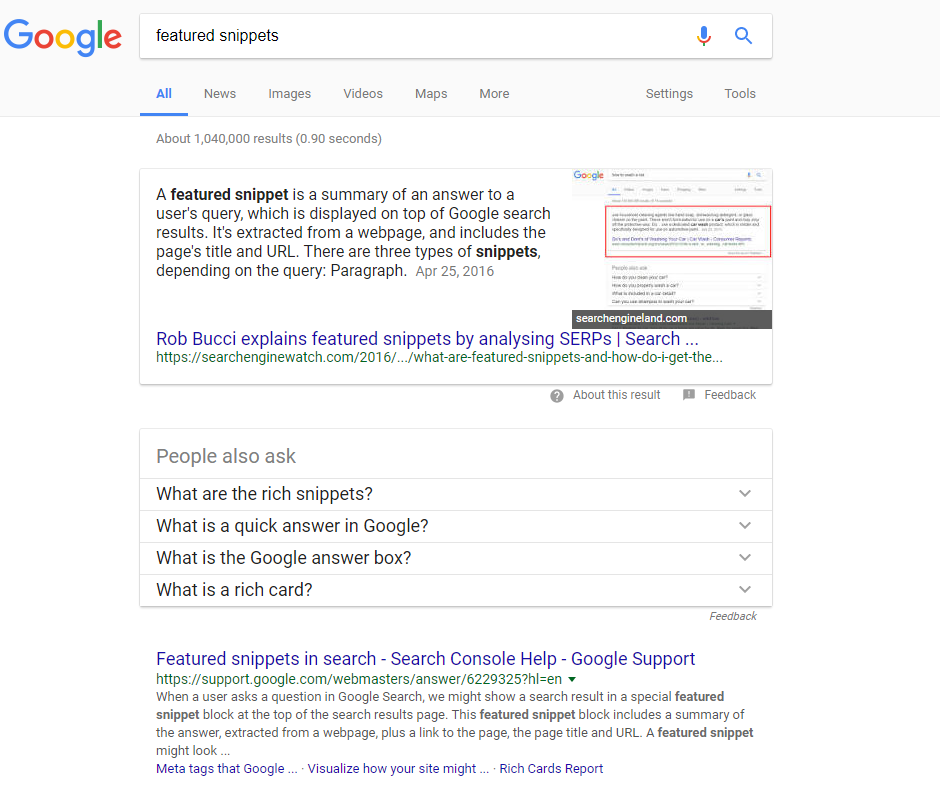 SEO pros will likely either call this a "featured snippet" or in some cases they will refer to it as "Position Zero." More searches are being served up with this result, and it circles back in large part to the ongoing trend of non-traditional connected devices (i.e., watches, Google Home, mobile phones, etc.). As more and more people become connected to the internet via devices other than computers, Google and Bing (and other search engines) are looking to serve the best possible answer to searchers. Featured Snippet results are displayed above all other organic results, thus the name "Position Zero." For a SEO, achieving this is a gold mine!
How Can You Get to Position Zero? Work with your SEO people to make sure you are thinking strategically about core questions and key terms people are asking questions about in your industry. Develop deep content on the topic, but start with a strong core message.
Voice Search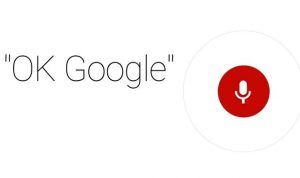 Moving a step further into the mobile discussion, I believe that we will hear EVEN MORE about voice search, artificial intelligence and machine learning in 2018. Search engines are already using these technologies to control the search experience. Amazon Echo, Google Home, Wearable devices, and other "non-standard" mobile technologies are driving the use of voice search.
The way consumers search on mobile devices is different than the way that they search on a desktop computer. Making sure your SEO strategy is focused on ensuring you address the mobile experience will be a very important tactic to pursue in 2018.
Use of Structure Data (Schema) Markup for Enhance SERPs
Schema.org is a type of structured data that was introduced in 2011 as a joint effort between Google, Bing and Yahoo. The goal of schema was to provide website owners with a uniform, common way of providing structured data markup to search engines in order to provide additional context to your page within search results (more on schema markup here). There are many ways now that structured data can be leveraged to create enhanced listings:
Breadcrumbs
Product Details (Pricing, promotions, availability, etc)
Store location details
Product/Service Reviews
And many more…
For example, using schema markup on product details and product reviews has given The Roasterie  an enhanced result for "Guatemalan coffee."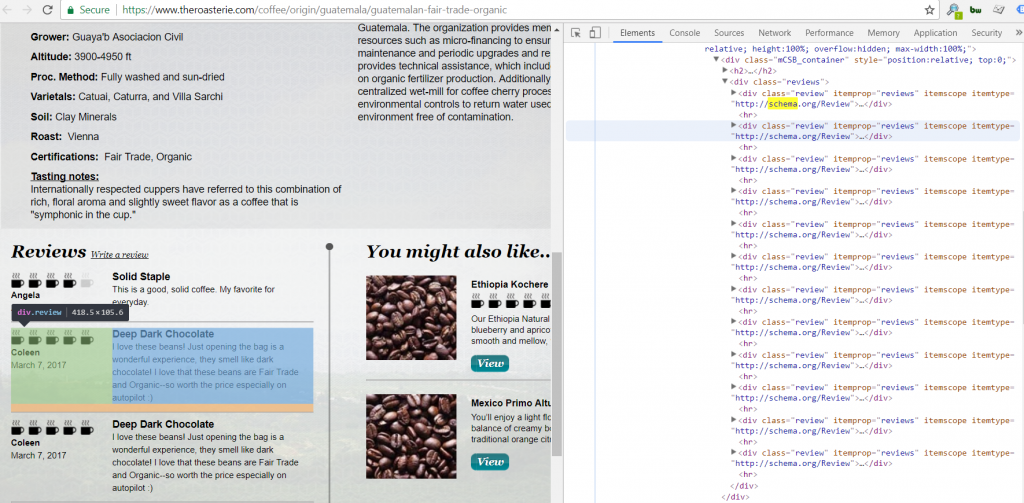 Structured data (and specifically schema) are playing a larger role as a foundational element of a strong SEO strategy.
Page Speed…Load Fast or Go Home
One of the most consistent factors we have seen across many sites that are not performing optimally in search results is page speed. As the mobile-first Google index takes center stage in 2018, this is going to be an ever-present theme that Google will emphasize. Users are impatient…the longer it takes your site to load the more likely it is that users will leave your site for a better experience.
There are many factors that can impact the load speed for your site. Does your site load quickly? Or are you slowly chasing your site visitors away with a poor page speed?
Technical SEO…Make It Easier for Search Engines to Find and Crawl Your Content
When we talk about technical SEO, it is a key part of the overall SEO strategy as we present it to clients. Everything from development environment to hosting to site security is a critical piece of how a site performs in search results. If you have content buried behind JavaScript, or if you have a poor hosting environment that is extending page load time, this will be a core optimization effort. If you are failing to optimize images for web usage, or even if you don't meet important ADA guidelines, this is also an issue that may come out through a kickoff SEO audit. The purpose SEOs have when it comes to working with web developers and designers is making sure we are achieving 2 goals:
Don't prevent search bots from finding your content.
Make it easier and provide greater context for search bots when they do crawl your content.
I believe that the importance of technical SEO will continue to rise as search engines and web development technologies continue to advance.
Content Is (Still) King…But It Must Be Relevant!
With billions of webpages indexed, all fighting for the few top results on Google, Bing, and other search engines, the importance of high quality and relevant content is extremely important. While the long-time mantra "content is king" is still absolutely true, it is equally important to remember that context and relevance is even more important.
In 2018, developing a content strategy that supports your SEO strategy is important…but making sure you have a content strategy that supports your customers while also achieving business objectives should be your focus.
Be sure to subscribe to our newsletters as we dive into these subjects at greater length in the coming months: http://more.emfluence.com/subscriptions
---