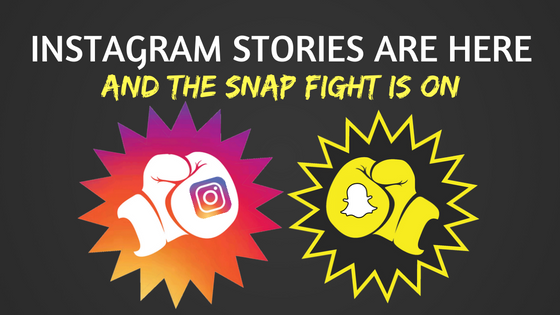 The much awaited Facebook "Snapchat killer" has arrived, in the form of Instagram Stories. The marketing community and consumers are buzzing. Either excited about the new features – or staunchly opposing the latest Instagram roll-out. There are Instagram purists that want it they way it was and there are Snapchat purists that don't want Instagram treading on their micro-content arena. 
This has been in the works since Snapchat turned down a $3B cash acquisition offer from Facebook in 2013. There have been industry whispers that Facebook immediately started planning their own "ephemeral content" platform. (ephemeral = disappears after a short time). While Snapchat's popularity continued to rise.  Instagram Stories was not a quick roll-out, but it was intentional. This intention was to build a more user-friendly interface than Snapchat. One that allowed the masses to understand and adopt the feature. 
Snapchat skyrocketed, took audience share away from Facebook and Instagram but it wasn't flawless. Older users often reported confusion within the Snapchat interface and not "getting it". This is why FB/Instagram sought to solve these problems. Instagram Stories have tips woven throughout to guide users through the process. 
Is it obvious that Instagram Stories is a Snapchat rip off? Absolutely. 
Does it matter? Not in the least.
Even Instagram CEO Kevin Systrom admits as much: 
When you are an innovator, that's awesome. Just like Instagram deserves all the credit for bringing filters to the forefront. This isn't about who invented something. This is about a format, and how you take it to a network and put your own spin on it.
The best meme coming out of the announcement yesterday? This one. Topical on Topical. I heart you, Internet.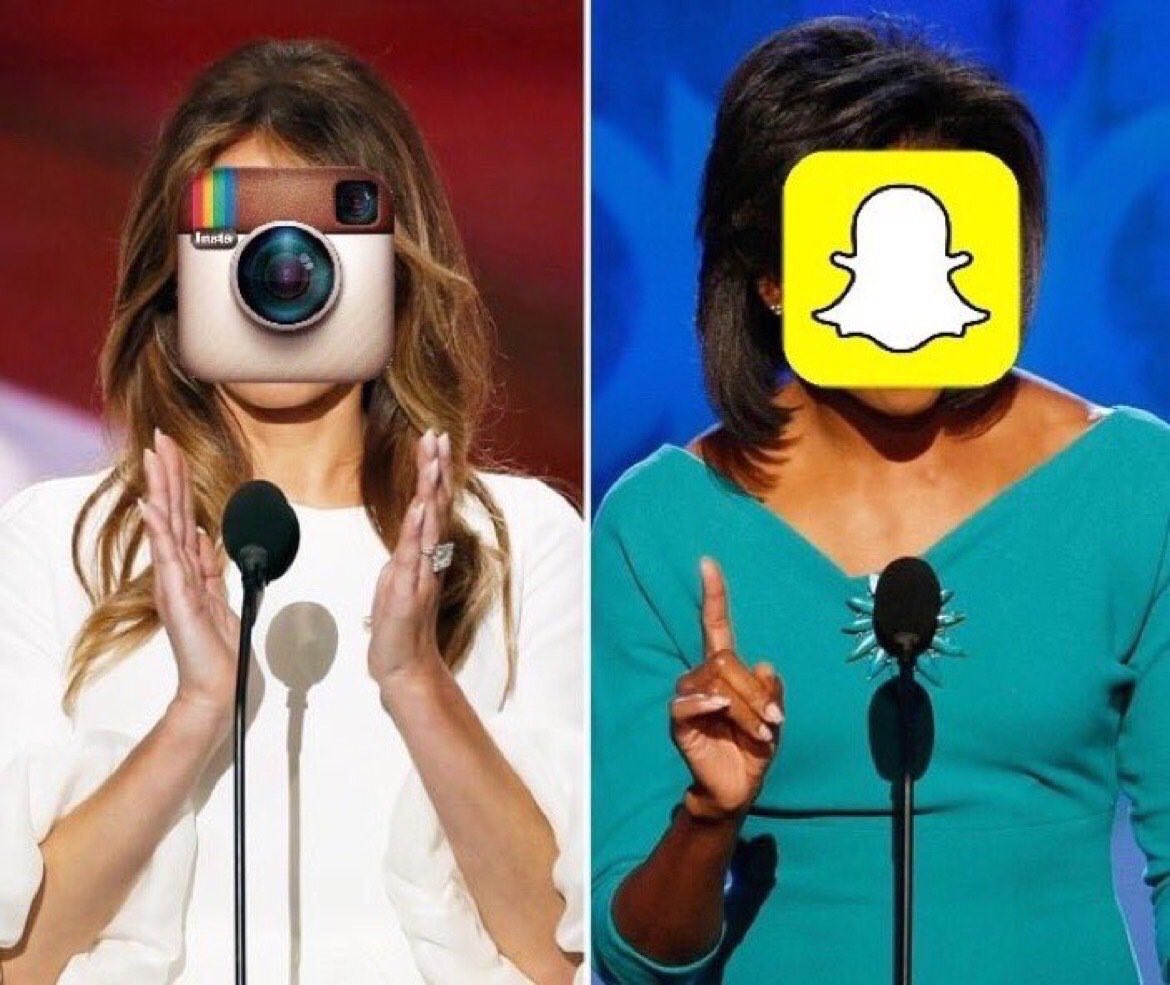 Why Instagram Stories is Big News for Your Brand
#1 The single most important reason this is important to your brand is this. If you already have Instagram as part of your channel strategy, you now have the power of Snapchat. Without the trouble of building and managing a completely new channel and audience. 
#2 By using Stories, your brand can navigate around the Instagram algorithm. This is important, as your content may be getting driven down and not seen by your followers. (Instagram Stories don't feed on the Facebook/Instagram pay-to-play model…yet). 
#3 Instagram Stories have social engine power to measure and target audiences that Snapchat doesn't. You should be well-versed in using these tools on Facebook and Instagram. This is huge.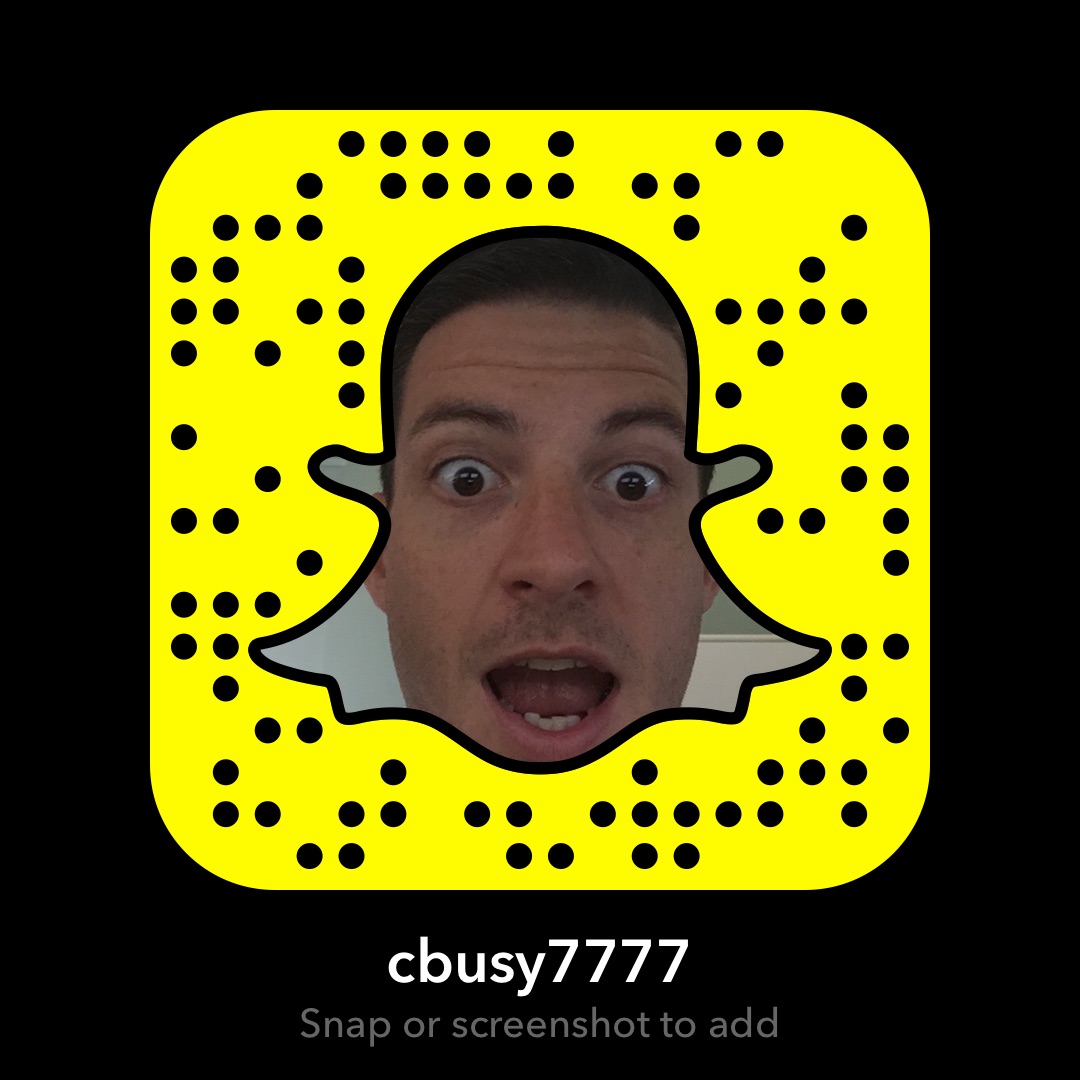 On Snapchat, the best method of growing awareness relied on users finding you – or by publishing your Snapchat profile URL. Meaning you had to know the Snapchat profile user's name to find them. Instagram has streamlined this. If your brand promotes on Facebook or Instagram, you know what tools are available to grow your audience.
This is a Snapchat profile URL. You've likely seen these little guys everywhere. Yes, shameless Snapchat profile plug…
#4 Instagram Stories provide more substance than Snapchat because of the user profiles. Like Snapchat, your content stories will disappear in 24 hours. Unlike Snapchat, Instagram users can visit your profile and quickly have an understanding of your brand. 
How You Can Bring Instagram Stories to Life
If you already have an Instagram content strategy in place, don't let Stories send you off the rails. Determine how it can improve your current content/messaging. Then use it to bring new opportunities to life. Don't completely overhaul your Instagram account. 
Instagram, as a channel, isn't changing. It's just adding features. Follow their lead. Change and improve. 
You have the opportunity to reinvent and reinvigorate your content with Instagram Stories. Filters, text edits, emojis and drawing tools that are familiar to Snapchat users are all in play.  Create unique, fresh, on-brand content that showcases the everyday moments in completely new ways.
Test, test, test! The best part of creating ephemeral content that if an idea doesn't hit big, it's gone in 24 hours. It won't show up in your feed and you get to try again. This allows marketers to test what is going to resonate with their audience and there's less risk.
Instagram Stories isn't without some hiccups. The main feature flaw is sharing everything you create by default. Instead of selecting which of your friends will receive your Stories (like Snapchat snaps). You instead need to select which users will NOT receive them. It's a little clunky and requires some extra work if you're only wanting to share with a core group. 
This is all by design because Instagram wants you to share more with your larger social ecosystem. Not just keep it between a select few friends. The "share with everyone" feature may well be what keeps Snapchat users away, but only time will tell.
It's still early. As in, 24 hours-old early… What are your initial reactions and responses to this new feature?  We want to hear it – comment below!
*Snapchat users: Does Instagram Stories convert you over?
*Non-Snapchat users: Does Instagram Stories get you on the ephemeral content bandwagon?
*Social Junkies that use both: Will you continue to use both and share different content with different audiences on each channel?
Check out the full Instagram announcement here: 
---