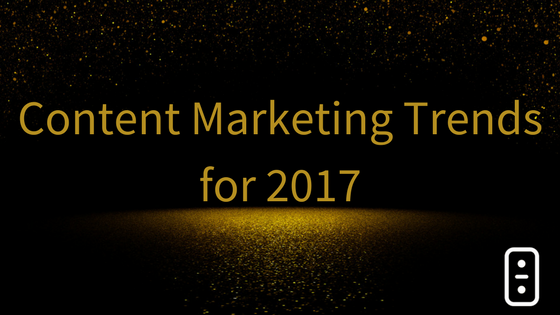 A few weeks ago we published a rundown of what every emfluencer thought would be the big trends in digital marketing this coming year. The article is great (really, you should
check it out
) but the world of content marketing is too vast to be narrowed down to just one trend for the year. So I thought I'd take some time to look into the future and examine some more of the trends that will affect content marketers in the next 12 months.
Naturally, I can't see the future, but I like to stay up to the minute on everything related to content marketing. Here are the content trends I think will dominate 2017.
Automation and Artificial Intelligence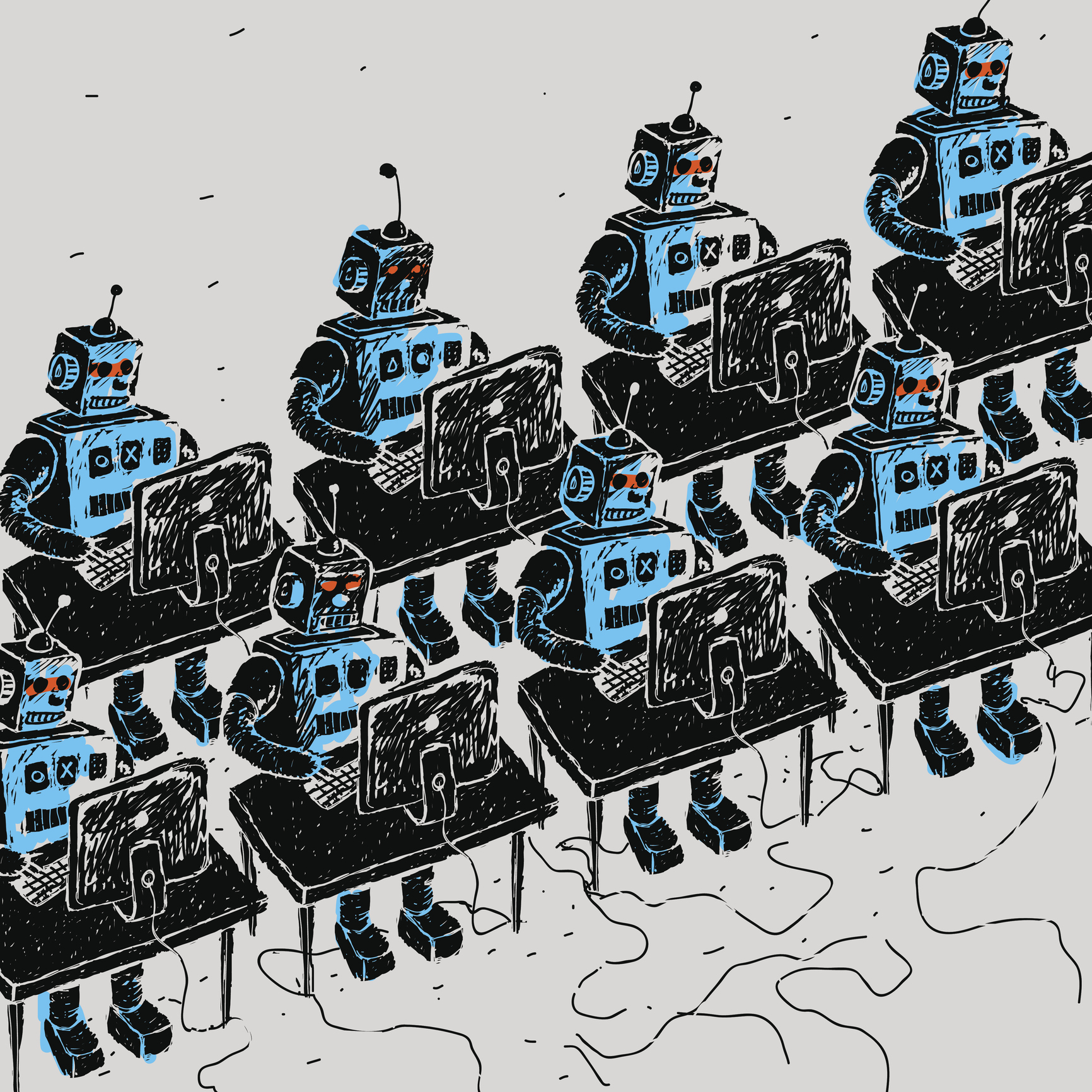 If you read our 2017 Digital Trends Forecast (Have I told you to check that out yet? You should really check it out.) you'd know this was the #1 trend I identified. A few weeks after I wrote my blurb, it became true.
To recap: I think automation will become a major talking point for content marketers in 2017. In the next few months, we'll begin applying artificial intelligence technologies to make content marketing easier and less time-consuming.
I wasn't expecting it to happen so quickly, though. In December, IBM announced the Watson Content Hub, a program that uses the power of the Watson supercomputer to analyze content effectiveness, predict future trends and even suggest content topics. It's not quite full content marketing automation, but it is a major step in that direction.
Look for this to be a major trend moving forward. As artificial intelligence technology improves, we may even begin to see content that is fully computer-generated.
Long-Form Posts Will Be More Common
Neil Patel, one of the foremost leaders in content marketing, has been advocating for longer blog posts for years. But now, we have enough data to know for sure: The longer the blog post, the more traffic you'll see.
How long are we talking? Well, Patel claims 3,000+ word posts are the best.
I know, not all of us are content-writing machines like Patel. Honestly, I have no idea how he does it. But this year, I believe we'll see more and more businesses moving away from weekly 200-500 word blog posts to more infrequent long-form posts.
Everyone is creating content these days. Long-form posts are a great way to stand out amongst the crowd. Longer posts will see more traffic than short posts because they answer more questions, incorporate more long-tail keywords and provide more valuable information to readers.
Now, this doesn't mean we should all just write bloated, overly-long posts just to get more words. Corey Wainright wrote for Hubspot way back in 2013 that blog posts should only be "As long as they need to be" and this still holds true. We've all written book reports in school where we've stretched 200 words worth of content into 500 words. How many of those reports got you a good grade?
Bottom line: this year take the time to think about how to lengthen and boost your blog posts with valuable content. If you run out of important things to say, don't go any further just to meet some arbitrary minimum. Your readers will know when you're padding things out.
Pushback on Fake News
Content marketing rose in popularity because of the accessibility and ease of online publishing. Businesses and individuals from throughout the country have endless access to create and share content about their products, industries and thoughts. But, of course, that ease of access has made it possible for the spread of so-called "Fake News," the spread of poorly sourced or outright false information that has had a major impact on politics and current events.
The truth is, we as content marketers take advantage of the fact that anyone can publish anything they want, and gain traffic and notoriety for it. We use this access to promote our businesses. Others are using it to manipulate and mislead.
This is leaving search engines and social media sites scrambling. Can they do anything to stop the spread of false information? SHOULD they do anything?
The answers to these questions are better left to people with a higher pay grade than mine. But I do think their answers, whatever they may be, will greatly affect content marketers throughout the country. If Google or Facebook changes the standards necessary to publish and promote your information, your content may have to change to meet those standards.
I have no idea where this trend may take us, but I know it is something worth keeping an eye on in 2017.
Live Streaming Will Continue to Gain Steam
Live streaming has been the "next big thing" in content marketing for years, and it hasn't really caught on as quickly as many of us thought. When Google rolled out Hangouts on Air in 2013, we all thought live streaming content would explode. It wasn't until Google rolled live streaming into Youtube that it gained popularity.
Even now, live streams still haven't expanded much further than a handful of industries. Not for long, though.
Facebook recently implemented Facebook Live and is backing it up with a major advertising campaign. People are starting to understand how live-streaming can become a part of their everyday lives, and they're going to begin demanding more live-streaming content soon. Brands that can take advantage of this demand will see major growth in 2017.
That being said, live streaming isn't for everyone. If you can't find a quality application for live streaming for your brand or product, don't force it just to be first. Keep an eye out for how early adopters take advantage of live streaming for inspiration and build a plan that works best for you and your business.
Content for Consumers, not Computers
Finally! Most content marketers have caught on that most content is no longer just about Google! For years, too many of us focused too much on pleasing the all-powerful deity that is Google without asking themselves the most important question: will customers find this content valuable?
The focus on Google first resulted in the practice of keyword stuffing. Keyword stuffing is the practice of stuffing as many keywords into sentences and paragraphs as possible. When a marketer uses keyword stuffing on their content, their content is often unreadable, choppy, repetitive, and not particularly valuable to the reader. Google has been actively trying to prevent keyword stuffing by changing their algorithm to identify keyword stuffing, but the practice of keyword stuffing lived on for far too long.
See? Isn't that exhausting to read? I'm winded just after writing it.
Over the years, Google has been working to change they ranking system to emphasize value and promote content readers will actually want to read. They've focused on metrics like social shares and visitors that reached the bottom of the page to determine content quality and moved away from keyword density metrics. Now, keyword stuffing is finally dead!
The bottom line: if your customers and readers find your content valuable and engaging, you will be rewarded with higher rankings and more visitors. So stop focusing on Google, start focusing on what really matters.
Once More Around the Sun
365 days is a long time, and the world of content marketing is constantly changing. I'm sure I've barely scratched the surface of what 2017 will bring. What do you think the future will hold? Connect with me on Twitter @AlexBoyerKC to let me know what you think– or to tell me I'm an idiot.
Here's to meeting your marketing goals in 2017!
---