What's the point of running multiple online marketing campaigns if you can't get great reporting and analytics? None, of course. The emfluence Marketing Platform provides you with the tools to report on email marketing, social media posts, campaign reporting, and traffic to your website to help you evaluate the success of your digital marketing efforts. Want a report delivered to your inbox at a certain time each day? We can do that, too.
---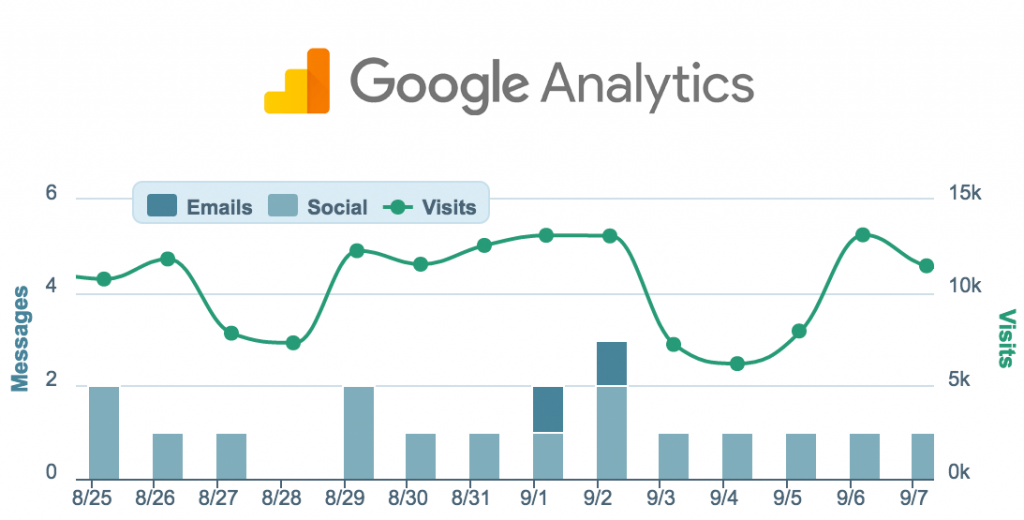 Email Reporting
Once you've sent your campaigns into the world, you'll need a way to measure their success. Not sure what to look for? The emfluence Marketing Platform offers pre-built reports, or you can create your own with:
High-level and granular reporting
Google Analytics tracking via UTM variables
Remarketing list generation
Advanced list/variable search capabilities
---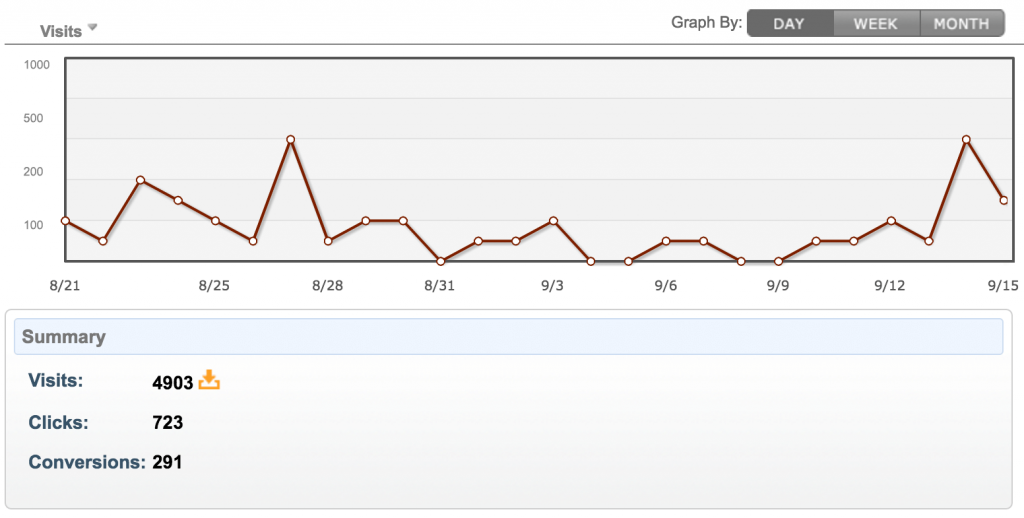 Landing Page Reports
How many people visited your landing page? You can generate reports to help you determine:
Visits, clicks, and conversions
Referral traffic
---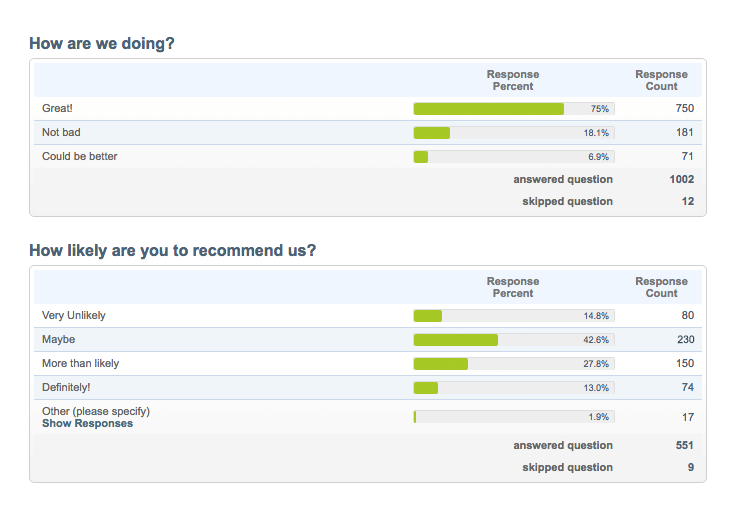 Survey Reports
Gather the results of your survey into a single report to identify trends, preferences, or potential anomalies, including:
Individual question reporting
Quantitative reports
Inbox response notifications
---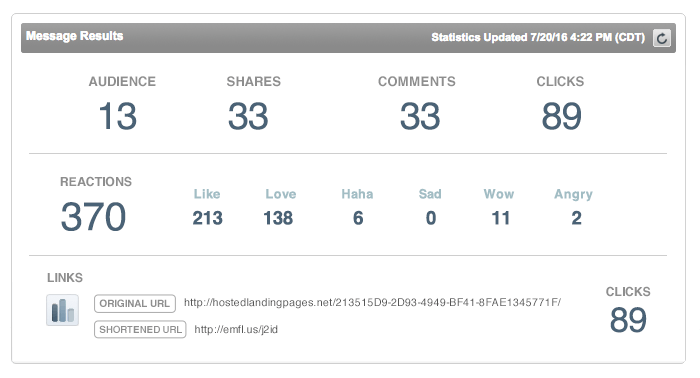 Social Media Reports
Just want to focus on the social side of things? You can run reports based on how successful your social posts have been.
Likes, shares, retweets
Audience size
---
Custom Reports
Need a report that covers all this and more? You can build your own reports and even schedule automatically delivery to multiple people. Select from:
Custom Date Ranges
Filter by Campaign, Workflow, or User
Contacts Growth
Website Tracking Metrics
Email Reports (Automated, Manual and Transactional)
Social Media Metrics
Survey Metrics
Landing Page Metrics
See the emfluence Marketing Platform in action!