Creating an email shouldn't be the most difficult thing on your plate. Our the emfluence Marketing Platform allows you to create beautiful, personalized emails in an intuitive workflow. Deliver a monthly newsletter, automate multiple campaigns or launch a new email marketing strategy.
---
Drag & Drop Email Marketing Builder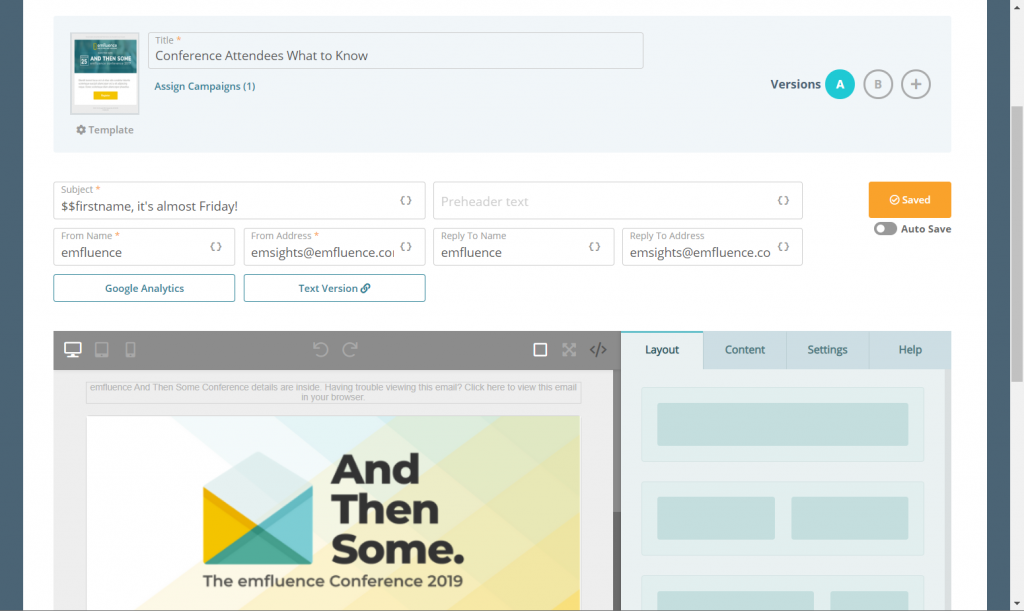 Design is as powerful as copy. The emfluence Marketing Platform enables you to build your own beautiful–and responsive–email templates in a drag & drop interface to reuse as often as you'd like. Create dozens of options for everyone to use, or make unique templates for individuals.
---
Pre-flight Rendering and SPAM Filter Checks

Know exactly how your email will render in all major email clients using our out-of-the-box Litmus integration. Plus, review SPAM warnings and correct deliverability issues before you send your emails.
---
Drag & Drop Email Nurture Campaign Builder

Connect and automate the emails you send to your customers and prospects using our easy drag & drop Workflow Builder. Create complex send conditions and control who receives what messages using decisions about opens, clicks, or any number of custom actions, or create a dynamic group that triggers a nurture campaign automatically.
---
Dynamic Email List Creator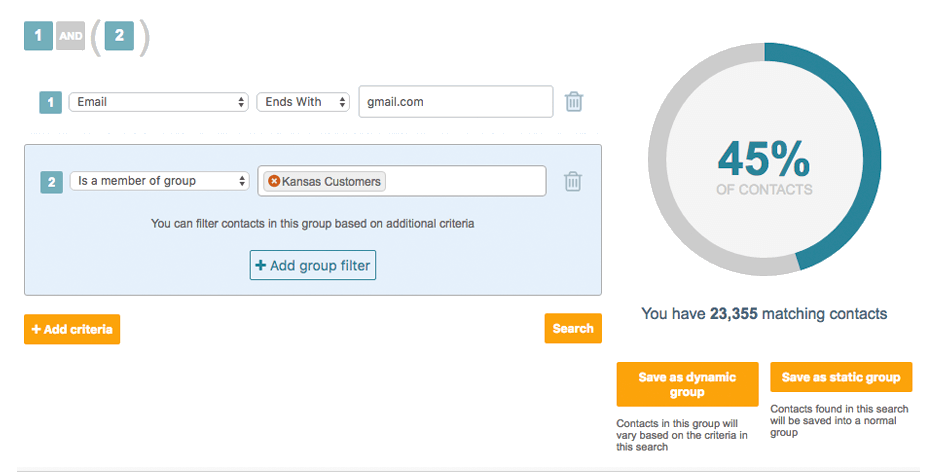 Create email marketing lists automatically based on simple or complex definitions. Once your list is created, save it as dynamic to run it eternally, or save it as static for one-time use.
---
Automated A/B/C/D/E Split Testing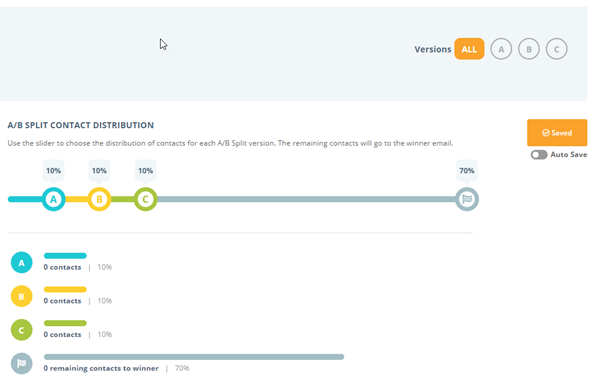 Create up to five variations of an email, with options to test everything from subject lines to call-to-action buttons, from names, email content, and more. Once you have created your tests, select your winning criteria, your testing time frame, and percentage of the list you would like to test. The emfluence Marketing Platform will automatically send the winning version to your full list when your test is complete.
---
Flexible Image Editor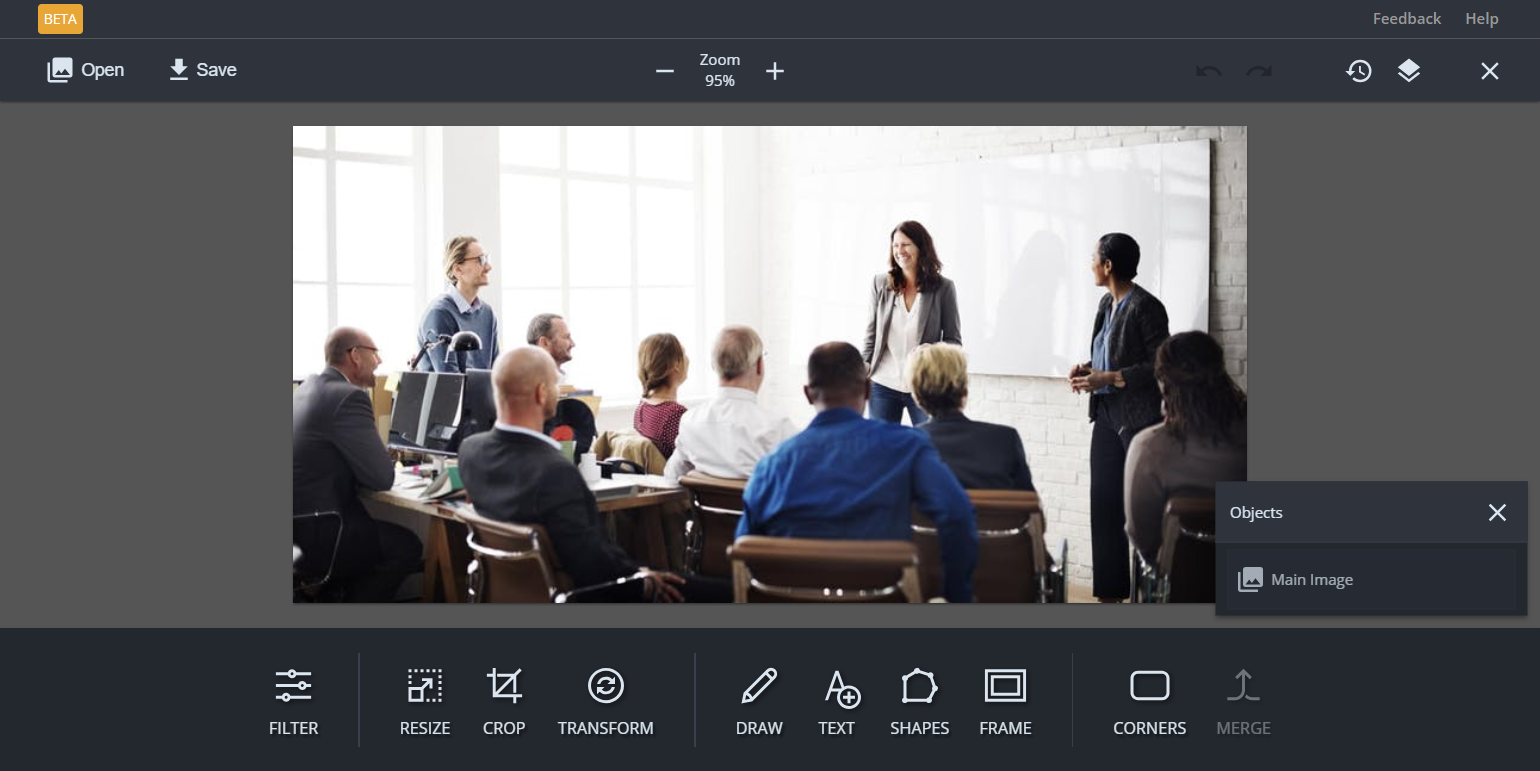 Need to make modifications to an image you've already added to your content files? We've built in a powerful image editor that's capable of resizing, filtering, cropping, or decorating any image you upload to the emfluence Marketing Platform. No designer needed!
Other Email Marketing Features Include:
Customizable variable data (base on contact information, or build your own options).
Create dynamic marketing groups based on search perimeters or characteristics.
A/B testing
List segmentation
UTM tracking
Device-level reporting
Automated drip series campaigns
---
It all sounds so easy, and it is.
But getting set up can be overwhelming. Don't worry: all emfluence email marketing clients receive email account setup services, including:
List migration
Security key implementation
Email template design and programming
Live two-hour training for your marketing team
See the emfluence Marketing Platform in action!