Whether you love it or hate it, brands are bound to jump on the April Fools bandwagon every year. 2015 was no different. Some brands generate better jabs than others, but here is a roundup of the favorite April Fools pranks we found.
For some pre-April Fools fun, Google Maps became a playing ground for a favorite retro arcade game: Pac-Man. Google Map users noticed a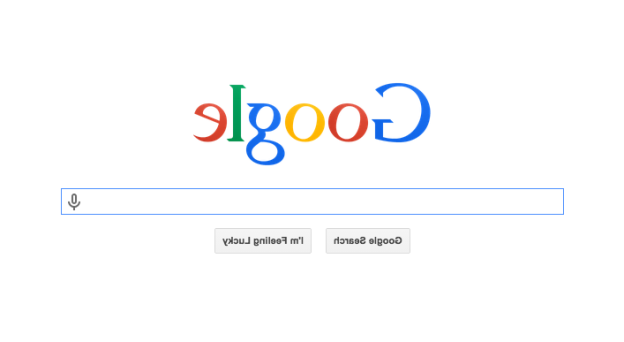 new kind of pin when they were using Google Maps. Users could pin the Pac-Man pin among their favorite neighborhoods and commence aclassic game of Pac-Man that mimicked the original within the context of familiar streets. Below, is a screen shot of one of our emfluencers playing Google Maps Pac-Man in downtown Kansas City. Gamefication of April Fools achieved. However, that wasn't all Google had up their sleeve. Visitors to the Google homepage on April 1st did a double take when they arrived to find it "flipped."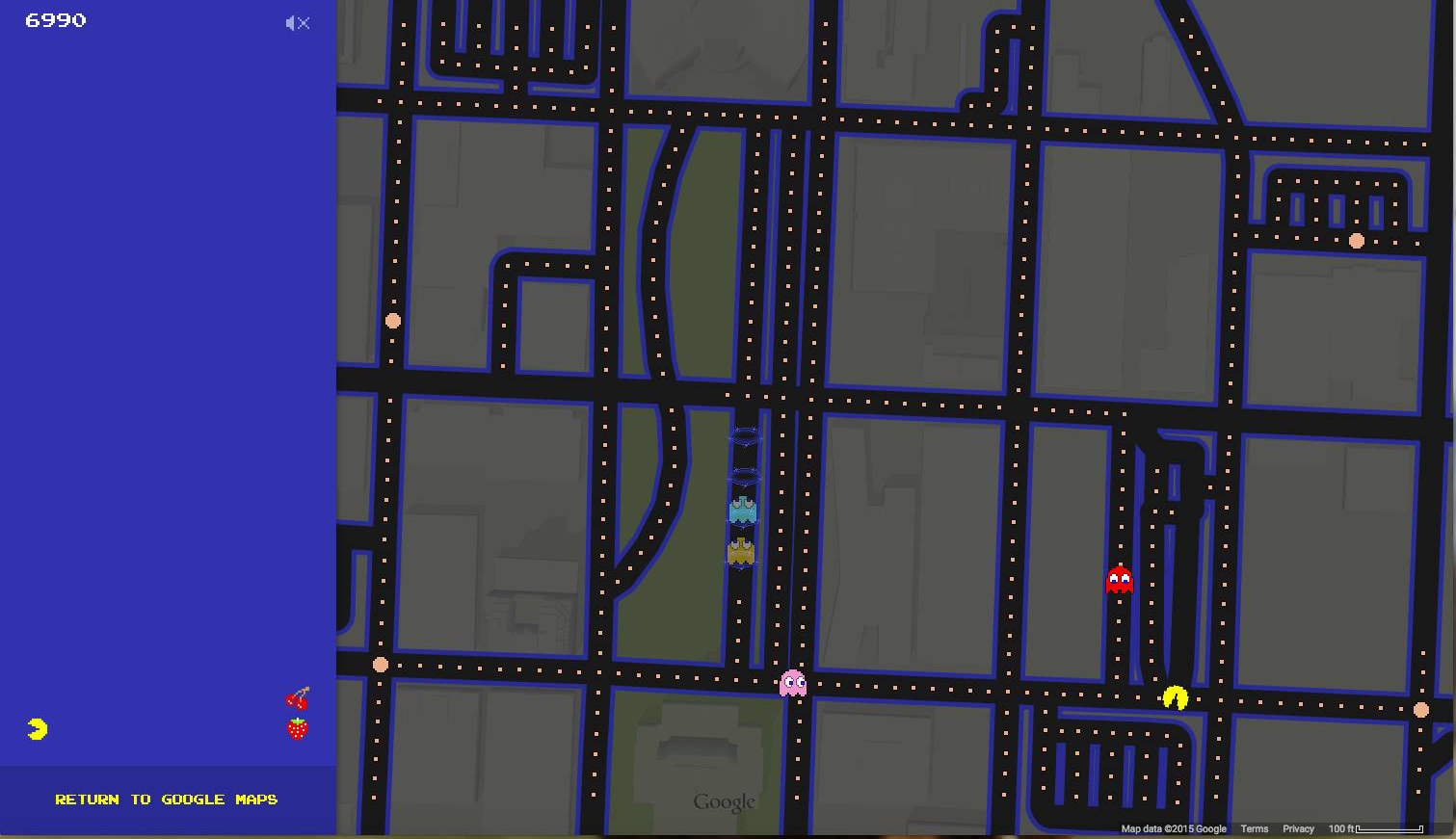 Playing off of the selfie sensation that has taken the internet by storm, Petco unveiled a new product (only available on April 1st, 2015): selfie sticks for dogs and cats. The copy and the creative for the site were on point, advertising attractive features like: "
camera is activated via 'bark and meow' and 'your pet can share the pictures with you via their favorite social network."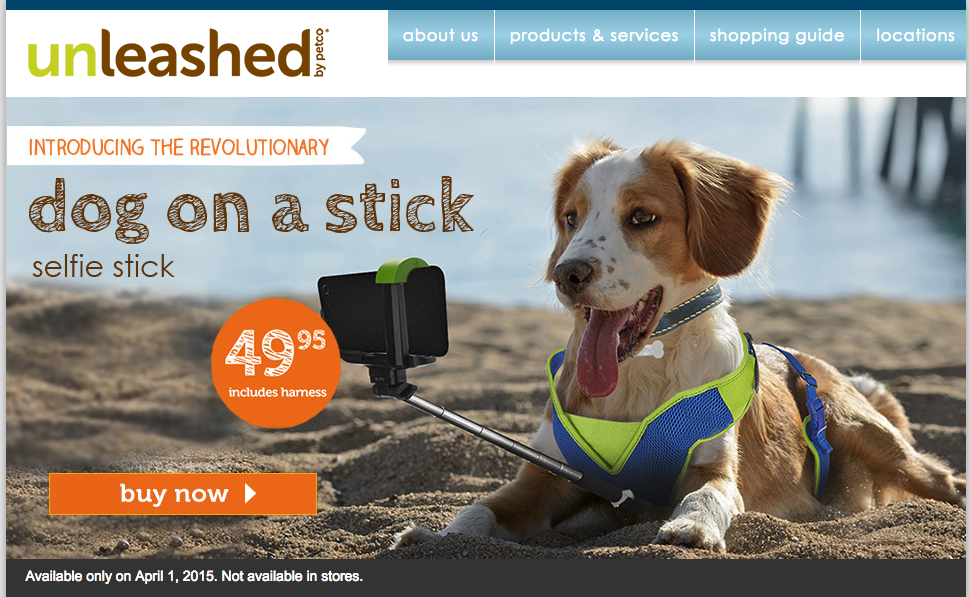 Nothing is sure to make you remember how far the internet has come like seeing the old versions of beloved sites. Amazon did a throwback for April Fools, showing off an old version of the Amazon site to visitors.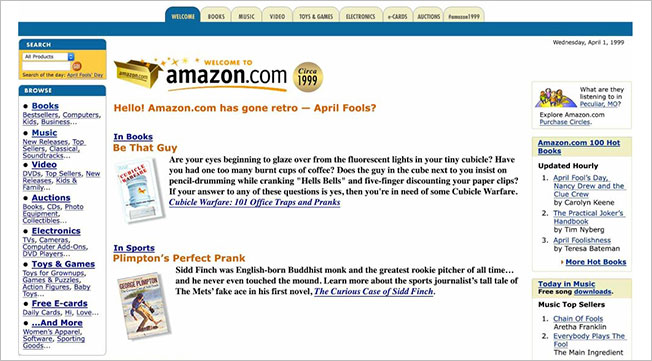 Funny or Die was founded by comedians Adam McKay and Will Ferrel, so you know they are bound to be pranksters. This year, they got their celebrity friends involved with a micro site that touted the future of online video. Poking fun the increasingly limited attention span of audiences, Funny or Die launched Dips, featuring a trove of 1.5 second videos. According to McKay in the intro, a 1.5 second video "is the optimal amount of time for creativity, communication and sharing." And you thought 140 characters was a challenge! The site is hilarious and fun to explore, allowing visitors to sift through 1.5 second videos from their favorite celebrities and note-worthies. Later that day, Funny or Die released a parody apology video with the celebrities apologizing for being part of the "stupidest idea" and letting Funny or Die convince them to make a Dip.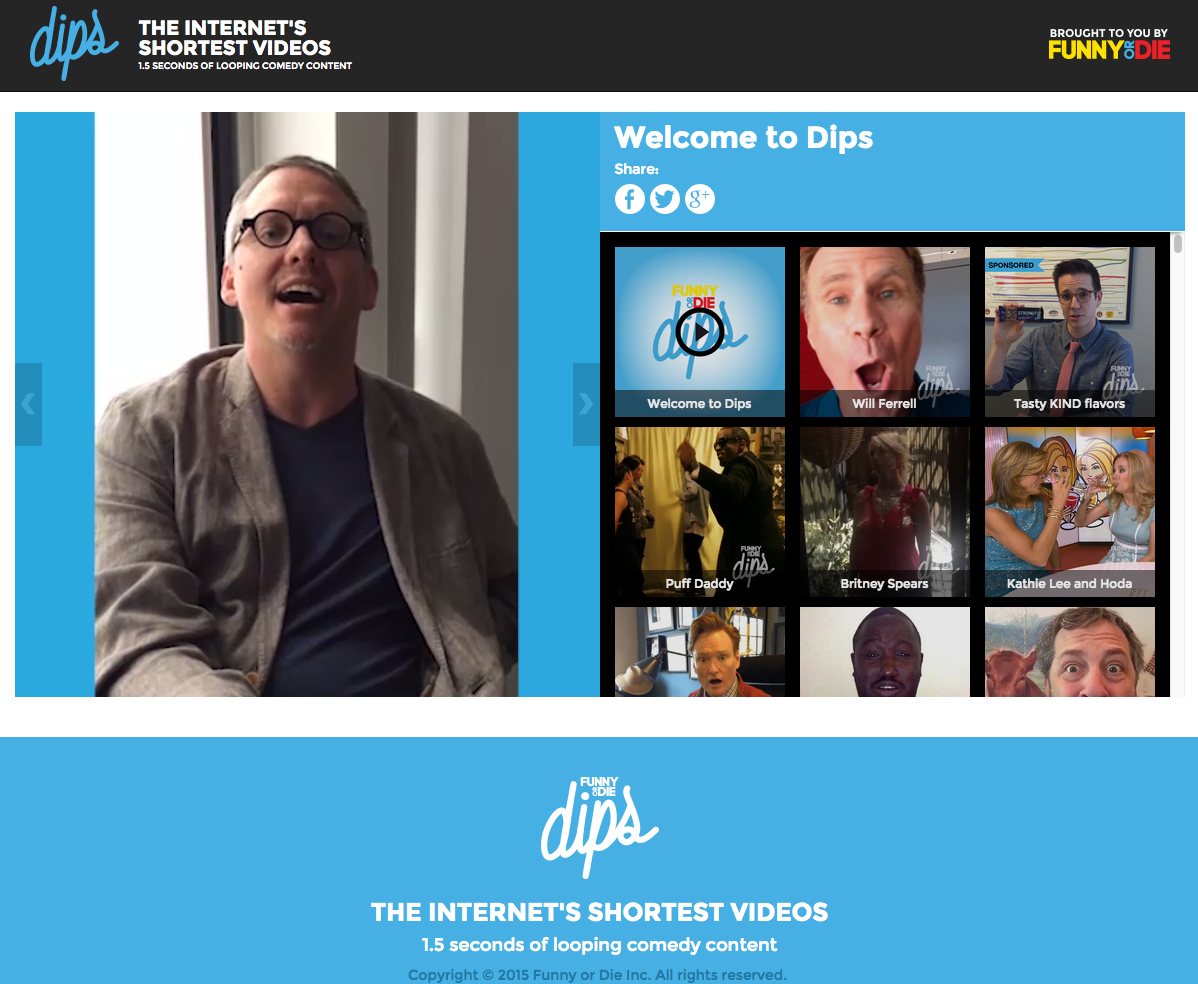 Disclaimer from Alyssa: I saw this because I am a Flagler College alum and follow their social media religiously. That being said, this is an excellent example for how an organization outside the normal April Fools spectrum can join the fun and stay on brand. Flagler College, located in historic St. Augustine, Florida, holds quite the reputation for pirate history and pirate-themed tourist attractions. For April Fools, Flagler announced the approval of a new major in 16th-Century Pirating. On their News and Events page, Flagler said, "the major in 16th-Century Pirating will be housed in the Humanities department, and requires 61 credit hours and will be open to all students." They event went as far to describe the credits and classes required and what kind of career it prepares you for. I'm hoping see some alumni success story videos from the Pirate Program for next April Fools!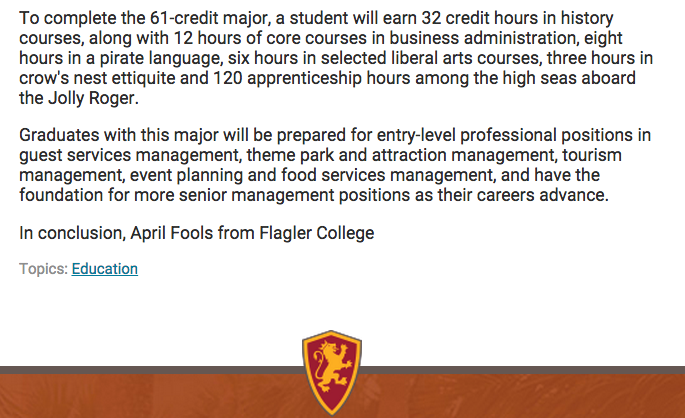 Thank you to emfluencers, Sara and Jessica, for sharing this one for the blog! Great Plains SPCA turned the attention (and the social media accounts) over to the pets. Kevin managed the social for the day, sharing snapshots and stories of how the pets were handling office duties with the human staff out with "food poisioning from a potluck." It was so entertaining to follow the posts all day through the eyes of Kevin, who seemed to develop a pretty hilariously snarky complex by the end of the day with his posts and replies. They also leveraged the social reach from this campaign for good, encouraging donations for the hungry pets who forgot their lunches. Click here to send treats to Kevin and his friends!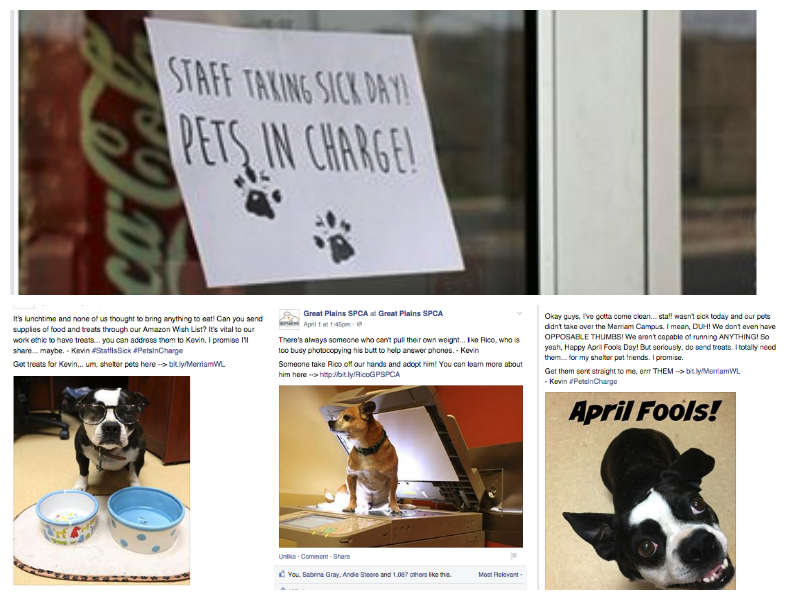 Did we miss an April Fools must-have for 2015? Tweet them to @emfluence so we can add it here and give you credit!
---