That's right, you read the title of this… it's time to start planning for Black Friday and Cyber Monday (referred to as BF/CM in this blog). Believe it or not, we have indeed reached that point of the year where BF/CM marketing campaign plans should be getting finalized. However, if you haven't started on your strategy or don't know where to start, you've come to the right place. Here is a guide on what you should be thinking about in order to get you setup for success this 2019 BF/CM season.
1) Start reviewing your customer data
Begin diving into the abundance of new data that you have collected over the last year (scary, I know). What emails performed the best last year? Was there a specific date/time that you found was more successful in customer engagement than others? Identify the areas of your strategy that didn't perform as well as you would have hoped, and make changes as needed.
Use historical data to not only help you track sales trends from previous years, but to also help you predict any upcoming trends. While this may be a manual process for most of us to sift through all of this data, it will be well worth it when you are able to start segmenting your lists and creating more targeted messaging per each segment.
2) Plan your promotions
What are your deals going to be for Black Friday and Cyber Monday this year? There are many different ways you can go about promo offers. Let's take a look at what some of your options are:
By identifying what types of discounts and deals you want to offer, you can then begin working on what your marketing messages will be that support your promo efforts.
Let's take a quick dive into my emails from last year and see what some of my favorite brands were offering and what their messaging was:
Kirklands, 20% off entire purchase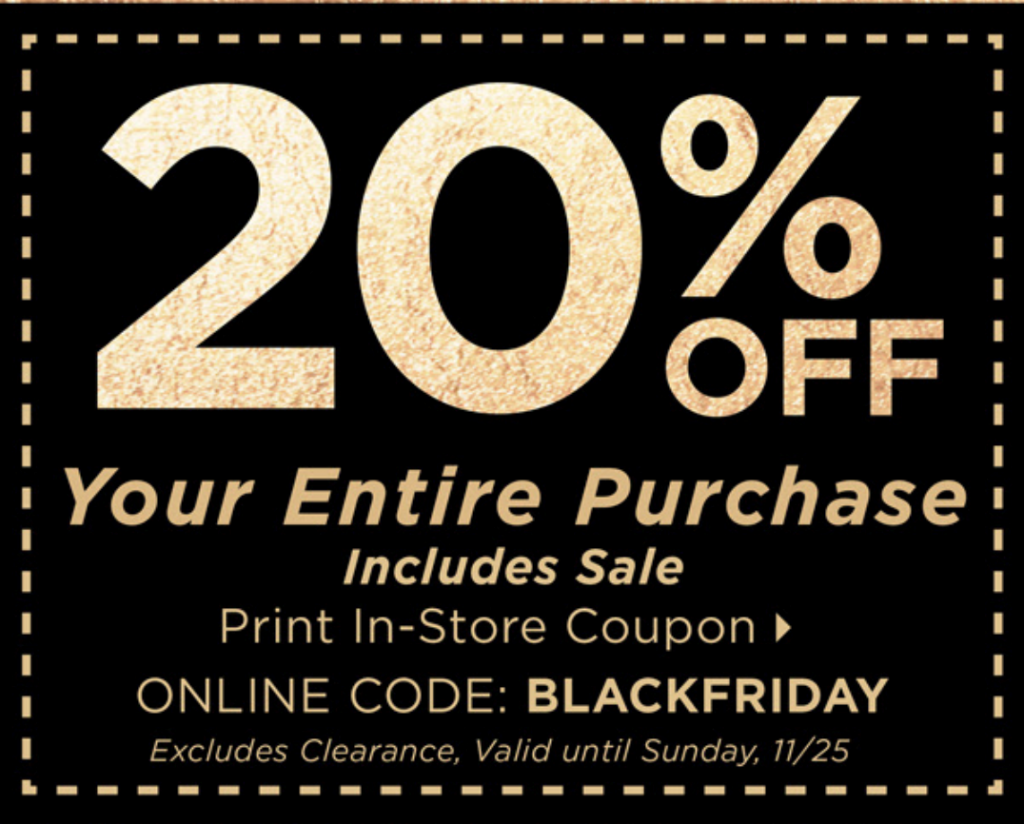 Minted, 20% off orders of $150 or 15% off all orders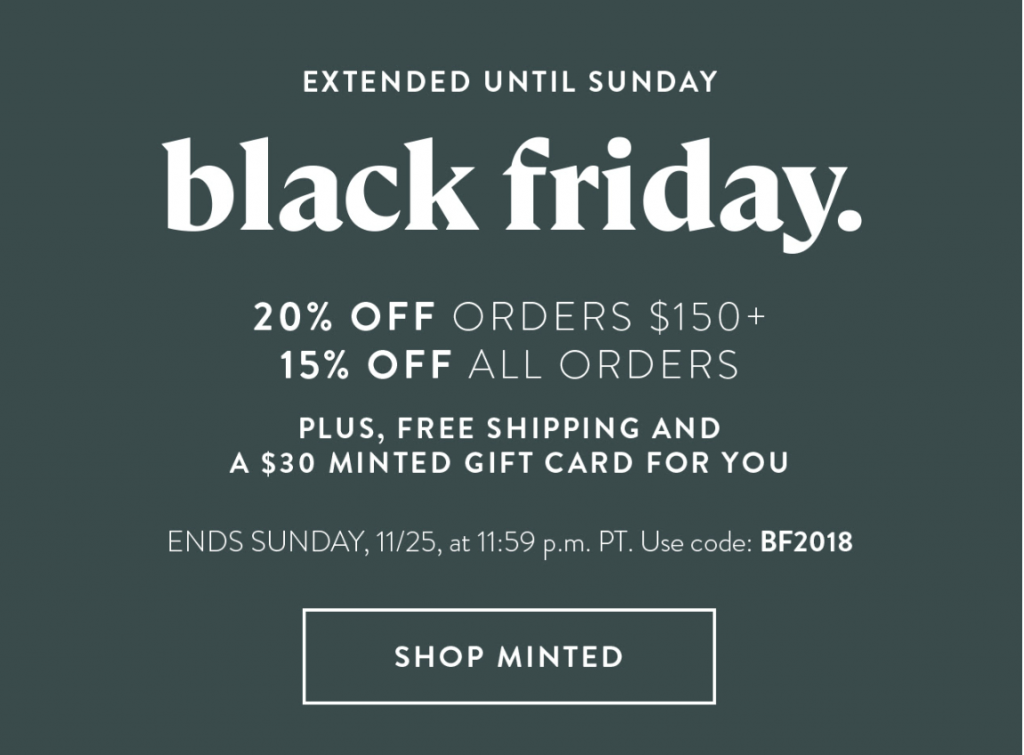 Kate Spade, Up to 75% off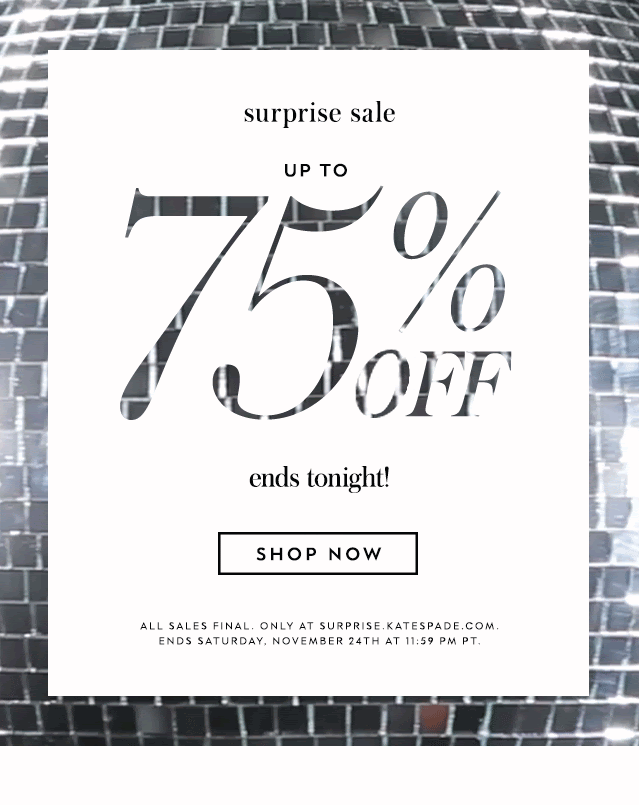 Any many, many, MANY more. No seriously, I have a ridiculous amount of Black Friday emails in my inbox.
3) What's your differentiator?
What is going to make you stand out in social media feed's or email inboxes? Is it going to be the awesome deals you're offering? What about some clever messaging? Do you plan to use some awesome new creative that supports your BF/CM marketing efforts? These are things that should be identified now rather than later so you can take the appropriate next steps.
Here are some ways you can stand out:
Bundle products together
Offer exclusive discounts to your most loyal customers
Give back–Patagonia #loveourplanet campaign did the unexpected by donating 100% of their sales to organizations dedicated to clean water, air and soil.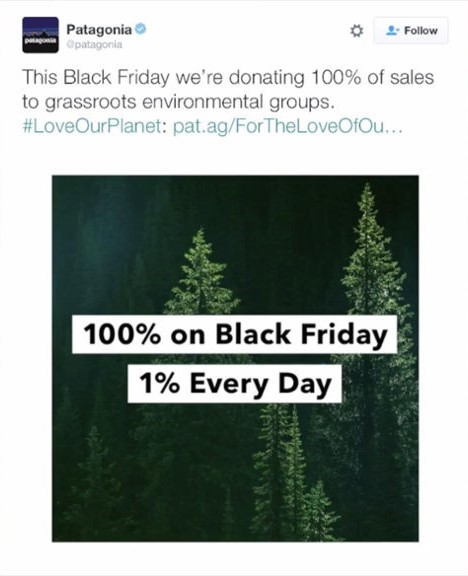 4) Make those emails splashy
In other words, think about how you'll use email design to promote those offers. Some things to keep in mind:
Check your database for consumer domains—if your base is using Gmail, think about how you can integrate Gmail Promotion tools in your design (more on that here). Knowing how much of your base uses which provider should also influence how much imagery you use (since these providers may or may not default images on or display gifs).
Customize your images! Using a tool like NiftyImages, you can create layered PSD files that incorporate personalized data into the image (more on that here), like so:
Leverage countdown timers to indicate how much of the sale is left (FYI, emfluence Marketing Platform users, this feature is available in our drag-and-drop email editor).
5) Identify your email cadence
Get out your calendar and start identifying the days you'll want your email marketing campaign to run. In my opinion, earlier is better when it comes to warming up your customers for BF/CM. Now that doesn't mean you should start sending these promotional emails in September or something wild like that, but I think it's perfectly okay to begin the conversation around these momentous shopping days a month in advance. That's right, you may want to start mentioning BF/CM to your customers as early as late October. Be careful that you don't go too overboard though – you definitely don't want people to get sick of your promotional emails before the big weekend even arrives.
6) What Happens after Black Friday and Cyber Monday?
Guess what… you don't only need to begin planning for BF/CM, but you also need to start planning for what you are going to be doing after those days come and go. Are you going to have a remarketing campaign that is targeting ads to people who came and left your site without making a purchase? How about developing an abandoned cart email campaign? It's probably also wise to take a look at your email welcome series and ensure it is fine-tuned, because you will hopefully be receiving a good number of new customers that are signing up for your emails. BF/CM isn't only about sales, but it can also be about building your marketing list so you can begin the nurture process in preparation for next years shenanigans. I know, it's a lot to keep in mind, but it's what we sign up for when we become digital marketers.
These are just a few of the ways you can begin planning for Black Friday and Cyber Monday, so what are you waiting for? There is a lot to do and only three months to get everything done. Good luck and happy marketing!
---